Current trends in kitchen design place increasing emphasis on originality and visual appeal, with big lights, visible kitchen utensils, marble countertops, cabinet fronts with vintage cement décors, colourful wall tiles and others with textures able to infuse kitchens with chic sophistication.
These trends unite the charm of bygone designs with the performance of today's tiles, in terms of resistance and care. We would like to highlight Soft Heritage, a trend that combines the essence of rustic handcrafted tiles with contemporary visual appeal, with a predominance of natural colours in dusty shades.
We offer a brief outline of five series by Pamesa perfect for creating living spaces that reflect this design trend:
1-AT. THULE and its field tile are inspired by cement, reflected in the intrinsic personality of this series and in its sensation of spaciousness and luminosity. The series also features a relief tile brimming with colour and geometrical designs.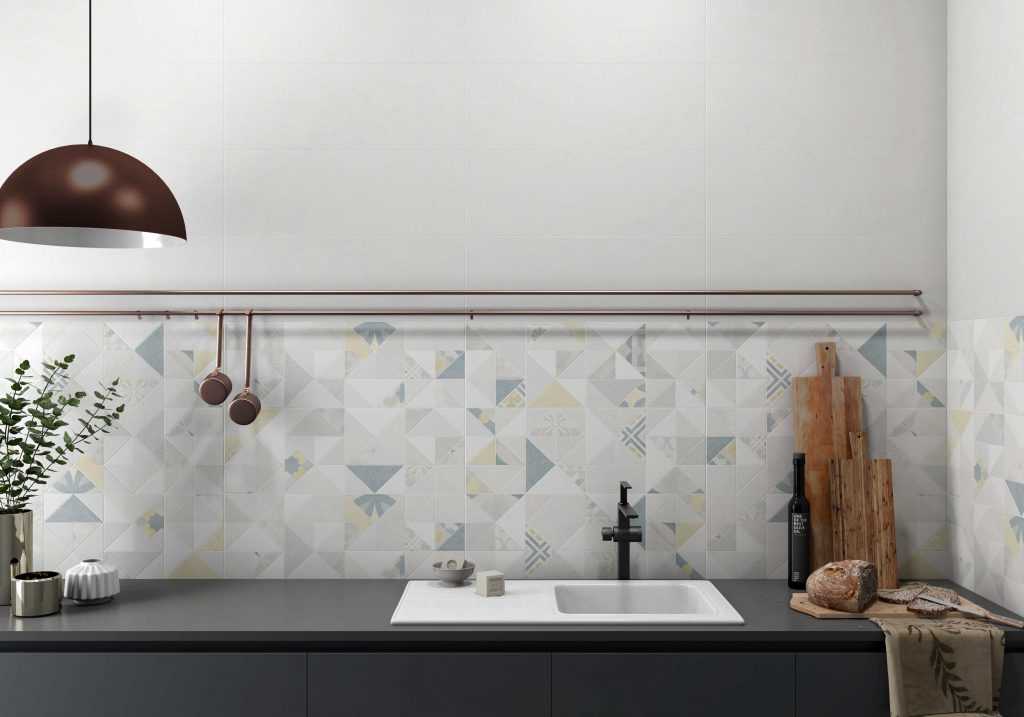 2-AT. NITID and its field tiles come in neutral colours. The décor in this series features all the subtle nuances synonymous with terracotta, perfect for creating modern living spaces with a rustic allure.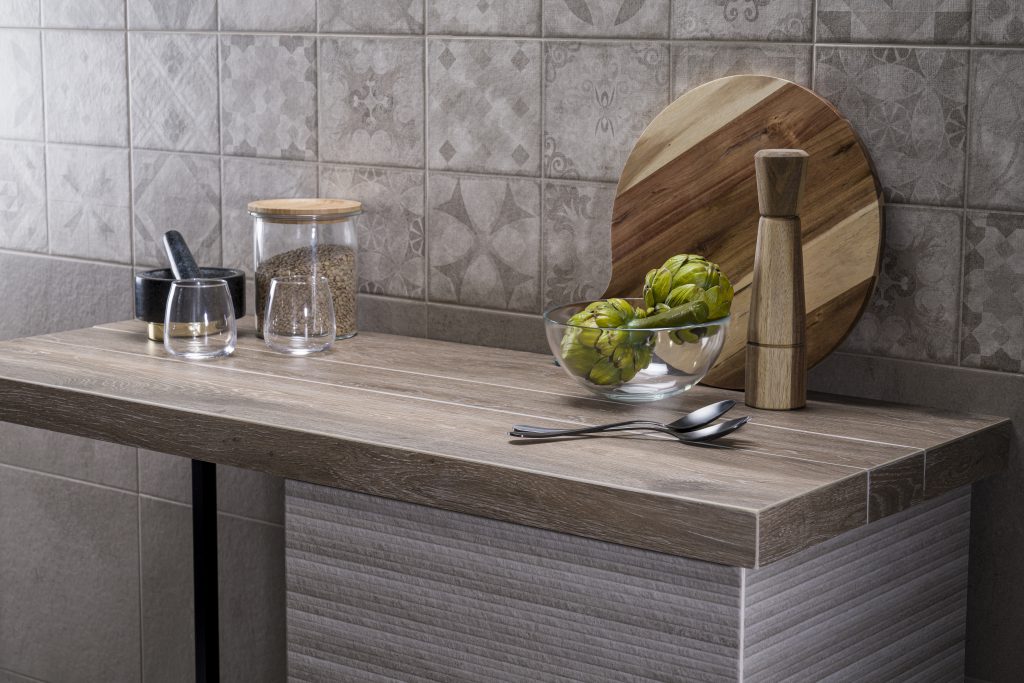 3-AGERI is a series that pays tribute to cement's decorative potential, made up of a field tile and a décor. Its relief tile, in a choice of three colours, stands out particularly, creating interplay with shade variation and a use of squares.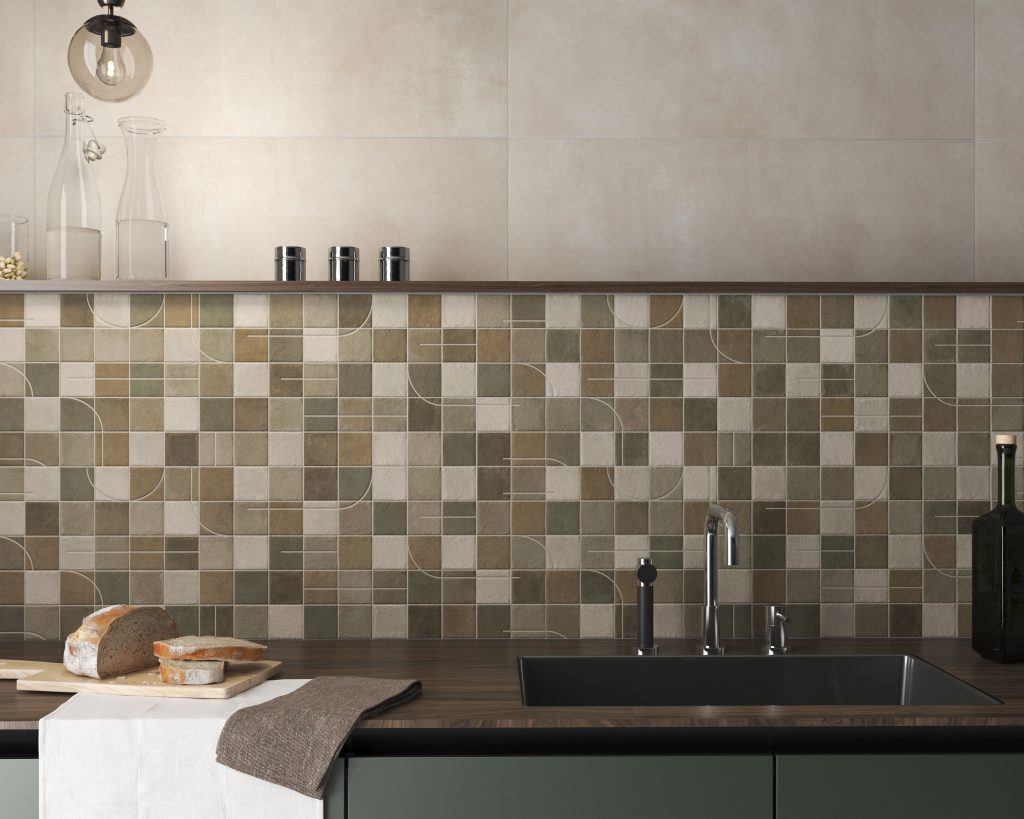 4-CR. EMPOLI EARTH is a floor tile series. Combined with its terracotta-effect field tiles, this series encapsulates all the handcrafted charm of vintage cement tiles in strong earthy shades, combined with subtle touches of classic blue.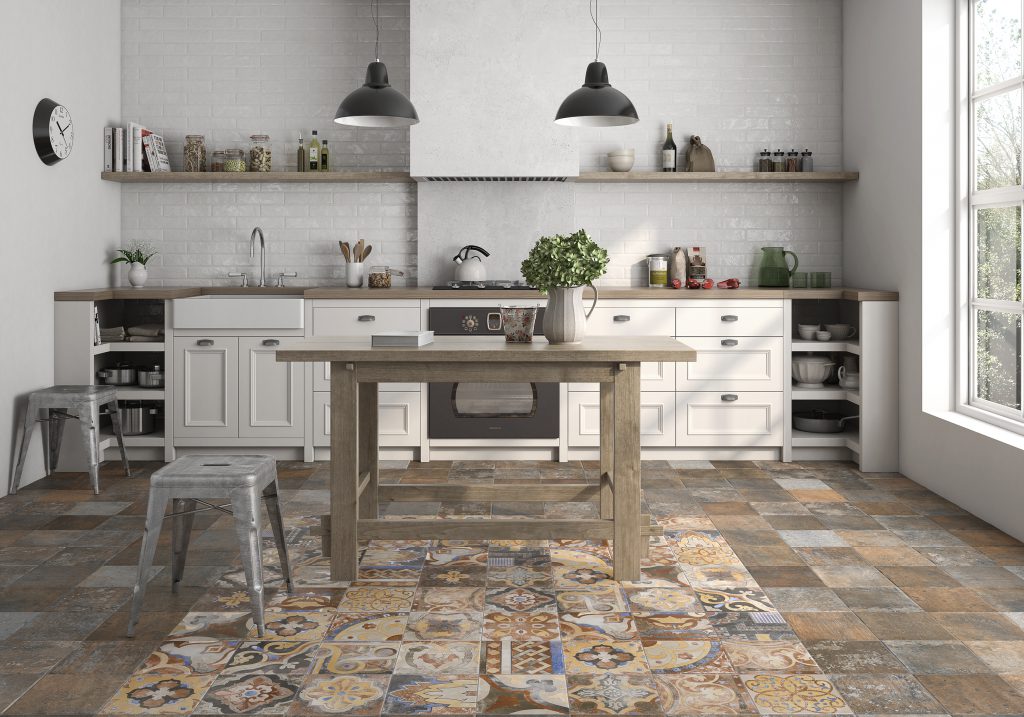 5-DC. FONTANA ROJO can be used on both walls and floors. The Deco series from the Materia range is another option brimming with possibilities, with designs conceived to help create focal points through the use of ceramic rugs, tiled kitchen fronts etc