Spain's most colourful designer launches a new collection for Pamesa Cerámica.
The universe of Agatha Ruiz de la Prada is dominated by the play of bright colours, dots, stars, stripes and hearts. These are the main factors that once again inspired the designer to develop a series of designs that are part of the already popular Plug and Play trend. A movement that connects with a happy and naive vision of the world; a fun and colorful movement that takes up the spirit of childhood, but with a more sophisticated point.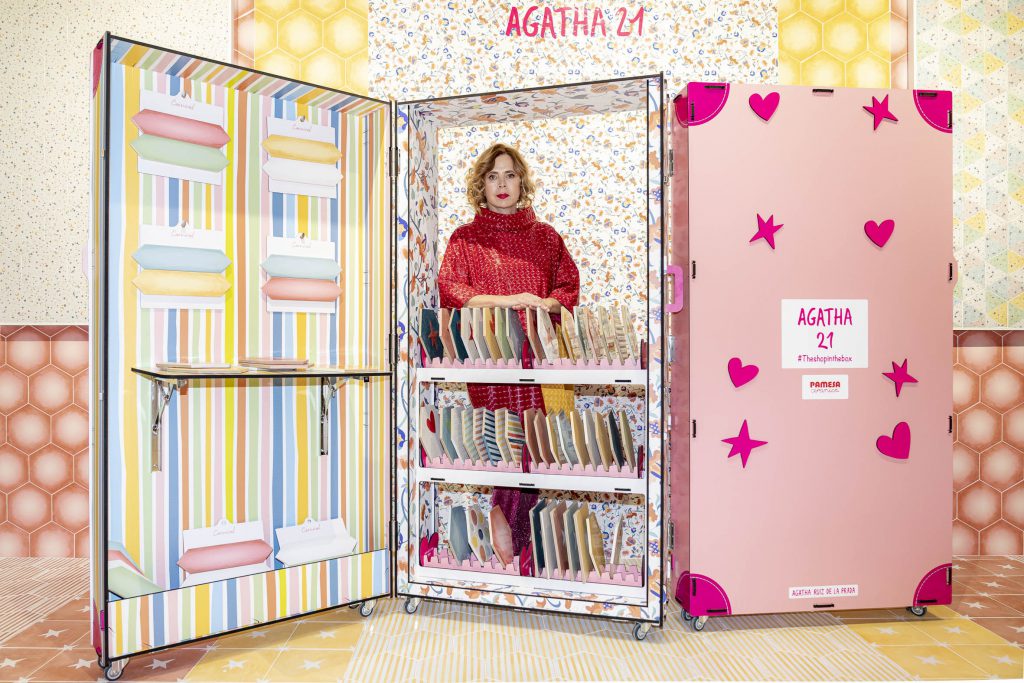 Keeping this essence, Agatha presented at Cevisama a new ceramic collection by Pamesa: AGATHA 21: hexagons, small formats, powdered tones, confetti effect and a very special pattern: Provencal flowers. They are the main protagonists of this collection that adds up to a total of seven exclusive designs.
At what point in your professional career did you become interested in the world of tiles?
Twenty-two years ago I was very lucky to meet Fernando Roig, and from then on, nothing has been the same. Our tiles have become a whole institution with infinite multi-colour possibilities.

So, did new experiences arise from designing for Pamesa Cerámica?
I can't imagine life without Pamesa. It's wonderful to be able to work together.

How do you manage to maintain your style and personality when designing on ceramics?
You either have a personality and a style, or you don't. You can work, of course, but in general it tends to flow along its own course… I am lucky enough to have created an alternative universe of colours, with its own iconography that has come to life and is very determined in its mission to take over the world.

Over time we see that you are always faithful to these graphic motifs that you tell us about in each of your designs and we see them very present in your new series. What is it that keeps you from separating from them?
Every designer and every artist has their own language, the language of hearts is mine. It has served me for so many things… It has taken me on so many adventures, that it is impossible to abandon it.

What do you find most exciting about your new Agatha 21 collection?
Explosions of multicolored moles, rebellious stripes and trumple-l'oeil games of hearts… There's a lot to be excited about. What excites me most is the effect they will have these tiles when agatizing and brightening up a space, I love to think of all those who will pass by and improve their days.
If you had to choose a floor and wall tile from the new models, which ones would be your favourites?
Personally I love the design of the red passion heart, with them you can stage all kinds of wonderful fantasies. The colours and the madness stand out, which is always interesting.

Esta entrada también está disponible en: Spanish