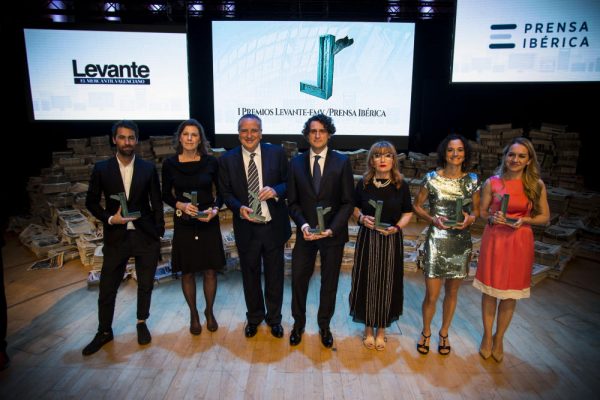 The Premios Levante-EMV Prensa Ibérica awards ceremony took place yesterday in front of a packed house in Valencia's Palau de les Arts, where the president of Grupo Pamesa, Fernando Roig, was presented with the Award for Economics in recognition of the huge success of the self-sufficient business group, which is now "Europe's leading ceramic tile manufacturer, and eighth in the world".
On receiving the award from Javier Moll, president of Prensa Ibérica, Fernando Roig expressed his gratitude to all those who have helped along the way to making Grupo Pamesa the success it is today, and spoke enthusiastically about the ceramic sector, which he described as the "great driver of the Valencian economy".
More than 1,500 people were present at the awards ceremony, where the efforts, dedication and commitment of representatives from the worlds of business, sports and culture were recognised.
Pictures: Fernando Bustamante