Botanical designs are currently all the rage, in bathrooms, kitchens, living rooms and even bedrooms. Nature brings a refreshing air of soothing restfulness to settings, and it's a superb source of inspiration for today's interior designers.
Tiles with natural and floral motifs
Tiles with plant or floral designs are perfect for creating natural-looking living spaces, with added style, colour and texture. Thanks to their strong design appeal, these tiles transform settings into a relaxing oasis, triggering a superb sense of wellbeing. 
You might be wondering why tiles are better than wallpaper. That's easy: they're long-lasting, resistant and easy to care for. These are the three main defining characteristics of tiles. Our selection of decorative tiles can be used in wet areas like showers, on splashbacks in kitchens (without having to worry about grease stains), in outdoor areas, and anywhere else you want.
As we've pointed out in other blogs, tiles are resistant to chemicals and outdoor weather conditions, they're easy to clean, and they have an almost nil water absorption rate. In other words, they're definitely the best choice.
Tiles with tropical leaves
Pamesa's Universe catalogue features a variety of wall tiles with botanical designs. These collections are inspired by the graceful elegance of flowers, in bright colours immediately able to draw all eyes, or by big palm leaves and plants evocative of botanical gardens, such as the  Vegetal Trend series. They are slimline 6.7mm-thick white-body tiles in a 33.3×100 format, with matching 25x29cm hexagonal floor tiles.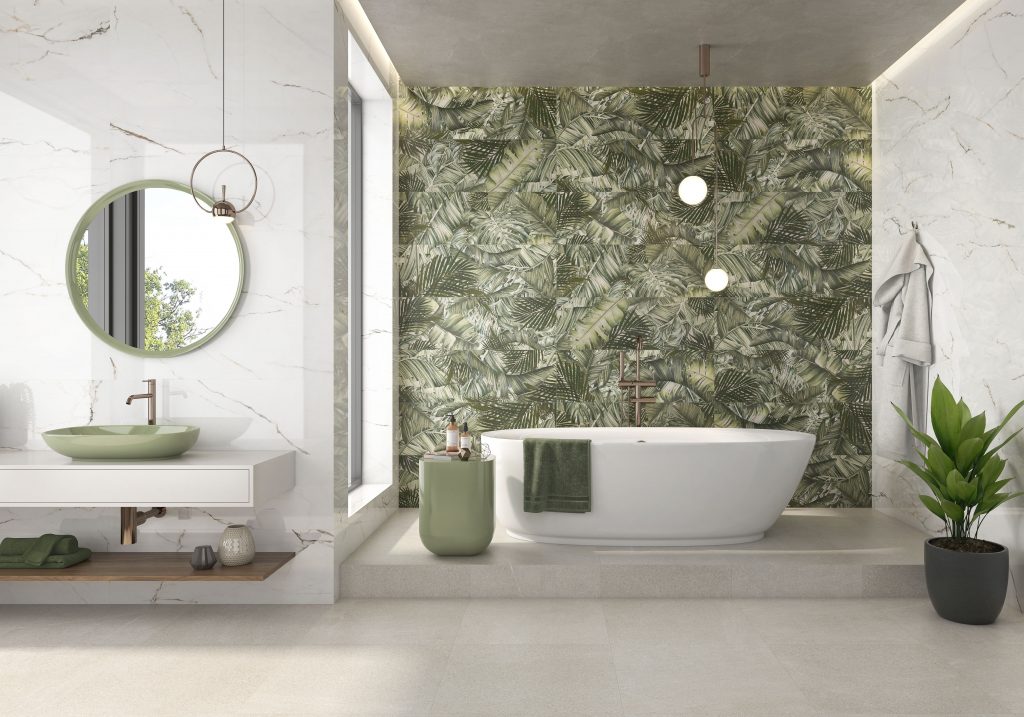 Another series by Pamesa that draws its inspiration from plants is Armonía, available in a large 120x280cm format. Armonía will transform your walls into a tropical jungle, with huge palm, Swiss cheese plant and banana leaves in eye-catching shades of green on a dark background.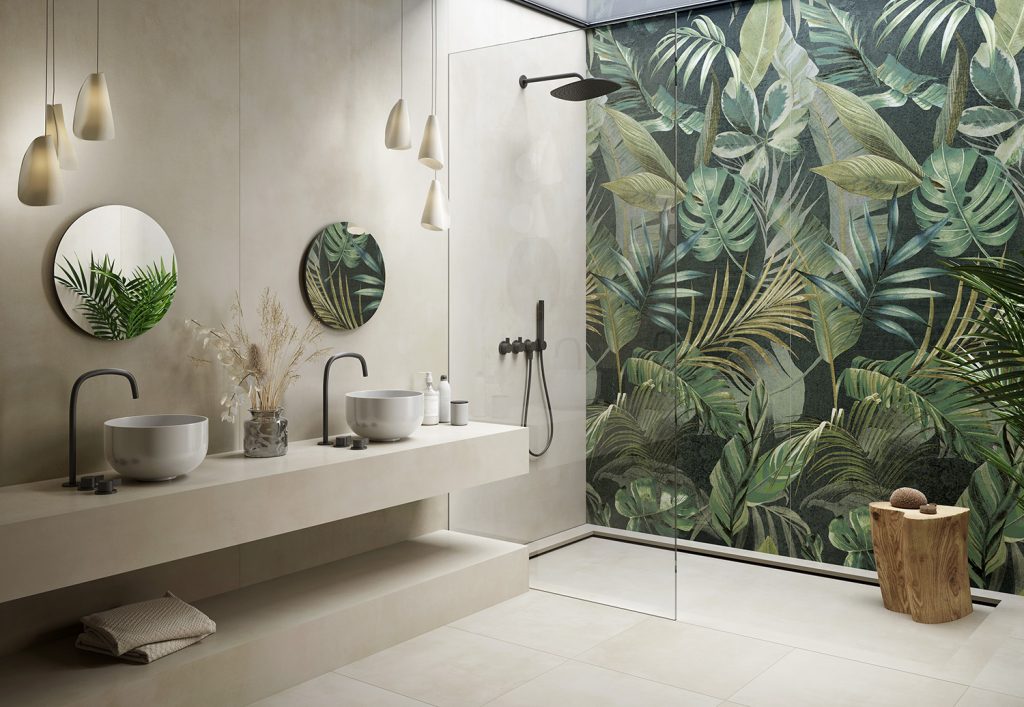 Tiles with flowers
TAO and ZEN are two collections featured in the Be inspiredcatalogue, with eight different floral décors on 40x120cm white-body tiles inspired by the elegance of Japan. Their vibrant colours, lovely flowers and special effects will bring your home to life, infusing it with natural beauty.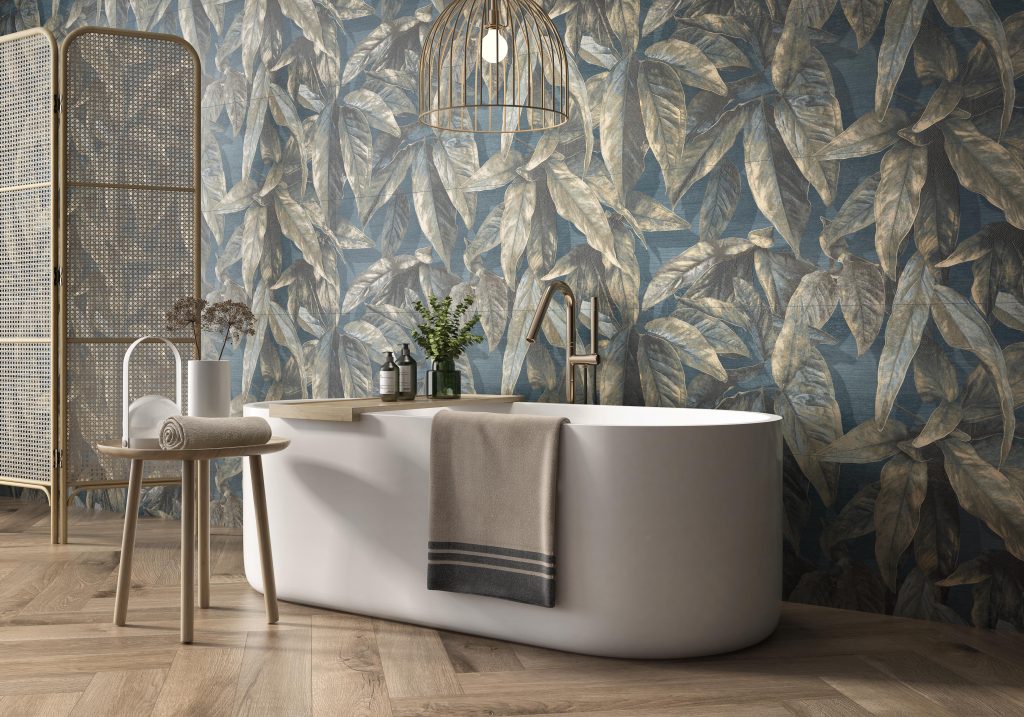 The Tendenza collection is made up of a selection offive décors, each very different from one another and all designed to lift your spirits. Giardino, Eden, Serena, Lilla and Foglia all feature special brushstroke designs, painted by major artists, rather than realistic representations.
Lastly, in our XXL range, the 120x280cm Aroma series features a decorative model with a more romantic design, made up of big pink and white flowers.