These small tiles, used for decades in underground stations, are currently all the rage.
What are metro tiles?
Metro tiles (also known as subway tiles) are small rectangular tiles with a subtle bevel edge. Normally they have a glossy finish, although nowadays, in most interior design catalogues, they can also be found with a matt appearance. These small tiles are inspired by the ones found on the platforms of 20th century New York subway stations and later in other cities, such as London, Paris and Madrid.
White models have to be the most popular, because they withstand the passage of time and passing trends better than any others, although metro tiles can be found in all colours and finishes, and they can even be mixed and matched with one another.  
Trends in metro tiles. Why opt for them and how to use them
As we have already explained, this kind of tile is a classic in architecture and interior design and now it is making an even bigger comeback. The main benefit of metro tiles is the spacious, luminous feel that they bring to homes, particularly small spaces, such as guest bathrooms, laundry rooms and kitchens. There are also other advantages to using them in refurbishment projects:
Because they are small tiles, they are easy to lay, saving on time and money.
They fit in with decorative styles of all kinds, looking equally good in industrial, vintage or Nordic kitchens. For inspiration, take a look at the latest trends in kitchen design
Our origin range features a wide variety metro tiles in differing styles, from classic black and white ones to a myriad of cool or warm colours, even in a metallic finish.
These tiles are perfect for both large and small spaces. They are equally suitable for cladding showers or for whole bathrooms. They are so small that you will never tire of them.
Although conventionally they are laid horizontally, in staggered form, there are various other alternatives: in herringbone fashion; staggered or straight; vertically etc. 
Metro tiles in kitchens and bathrooms: unbeatable combinations
This model of metro tile fits in with all decorative styles, because it acts as a white canvas, combinable with other trendsetting looks. As pointed out earlier, metro tiles are perfect for cladding both bathroom and kitchen walls.
Metro tiles combined with wood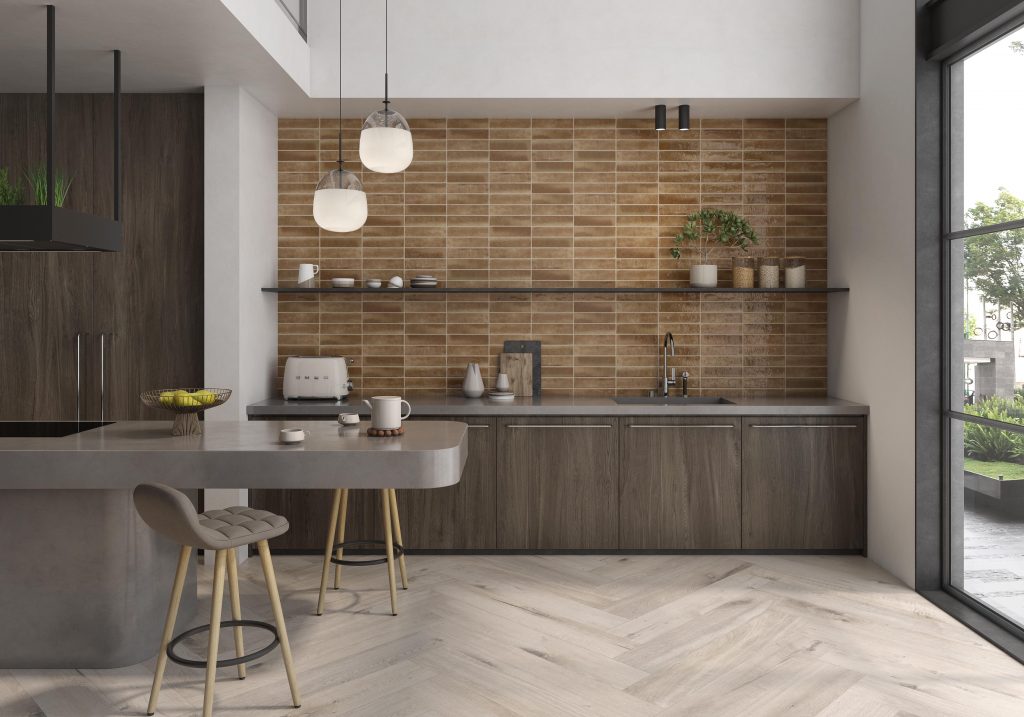 Metro tiles combined with wallpaper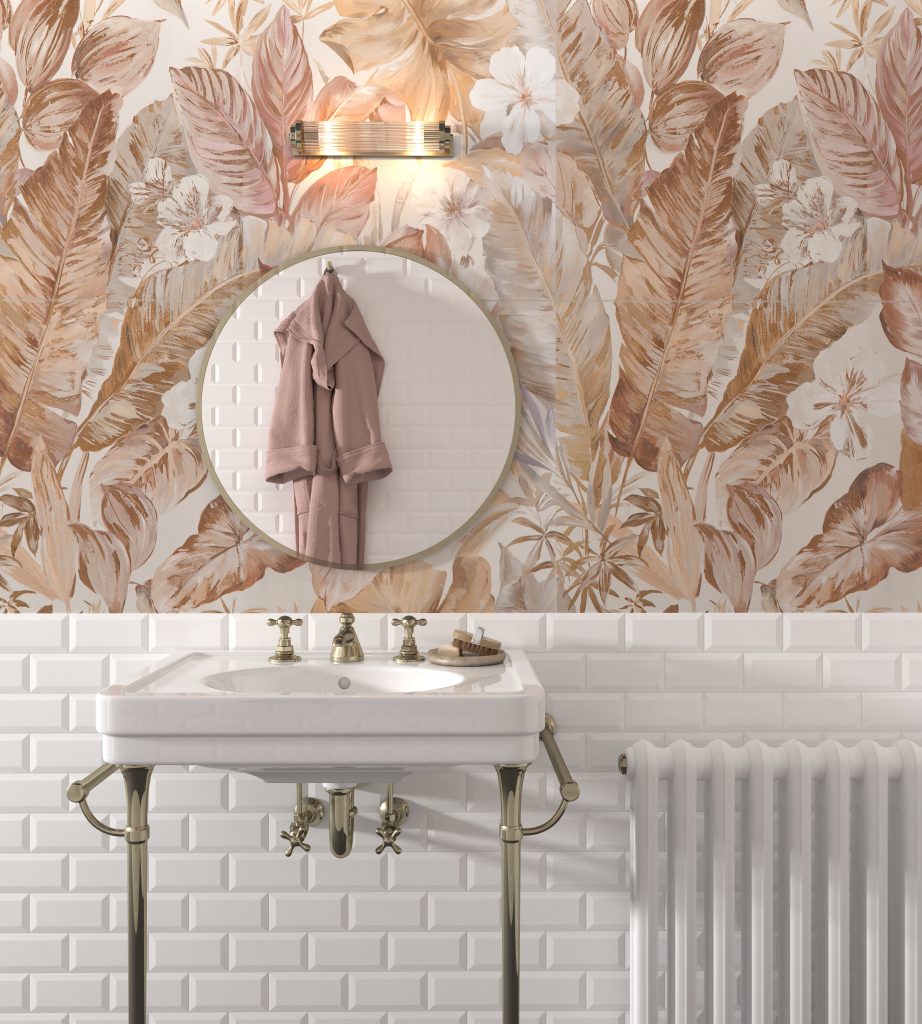 Metro tiles combined with cement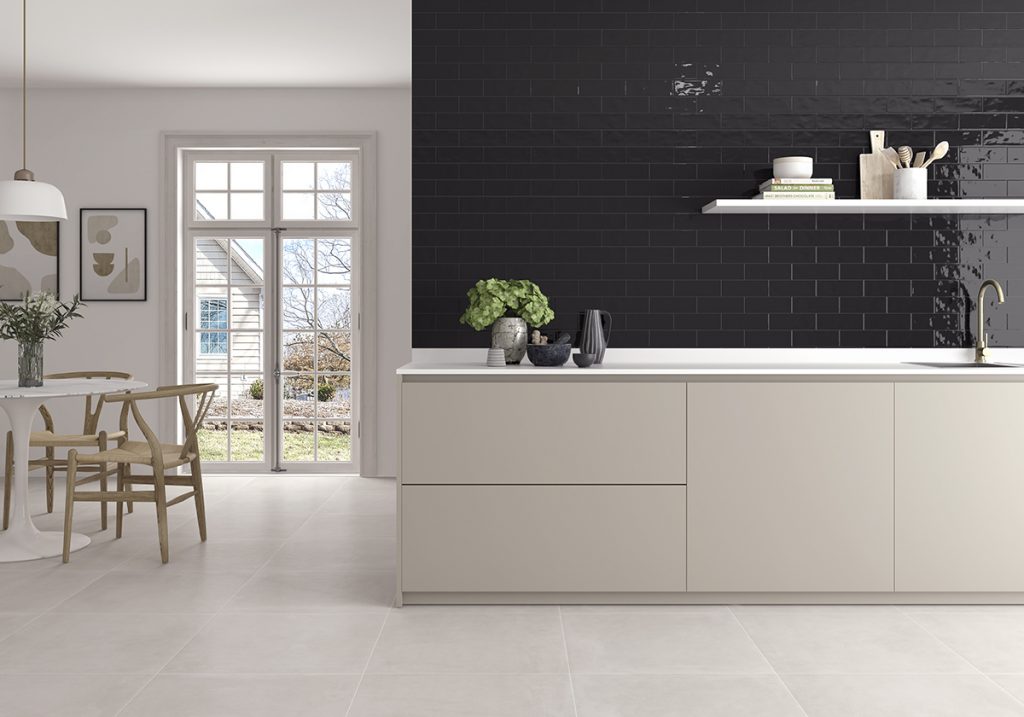 Metro tiles combined with encaustic cement tiles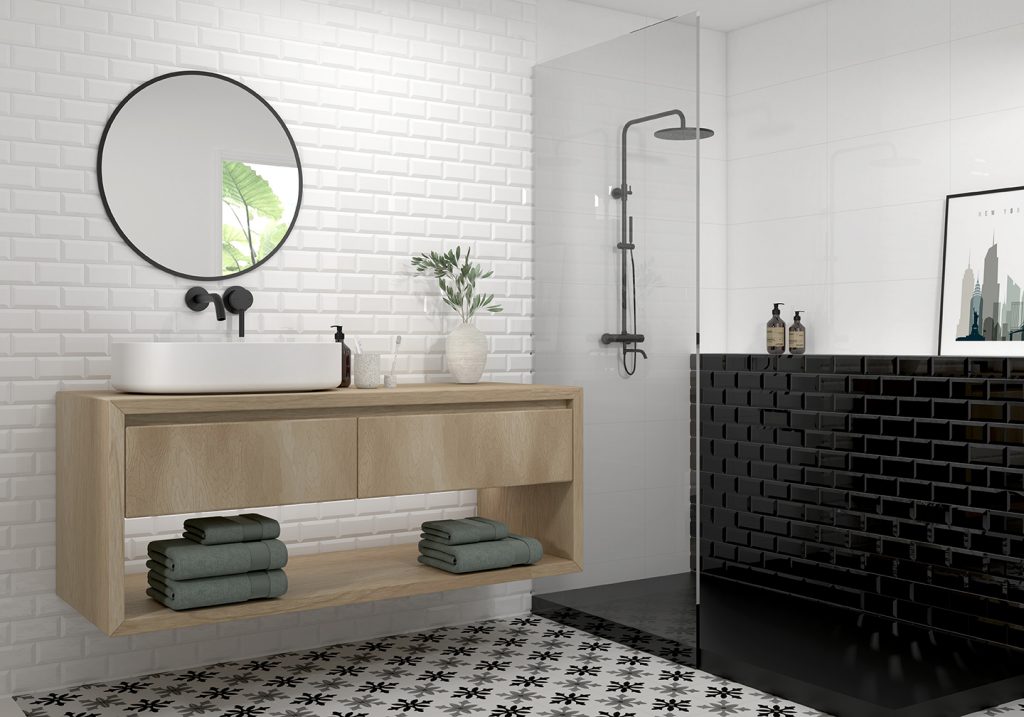 Metro tiles. Which colours to choose?
Greens, aquamarines, earth shades, ochres, pinks and neutral colours like pearl or beige: all these colours add to the original potential of the classic black and white tiles that first made metro tiles so fashionable. With pastel colours, living spaces can be given a romantic air, while bolder, more vibrant colours will lend homes personality and a chic touch of sophistication.