The latest trends include the use of floor tiles that feature identical designs both indoors and outdoors, creating a homogenous sense of order and visual continuity. Interior designs that seek to blur the transition from one space to the next, extending areas such as the sitting room, bedroom or kitchen, combining spaces and coordinating floor coverings to generate a visual sense of amplitude. Continuity created by using the same tile for more open, versatile, and above all practical, spaces for all the family.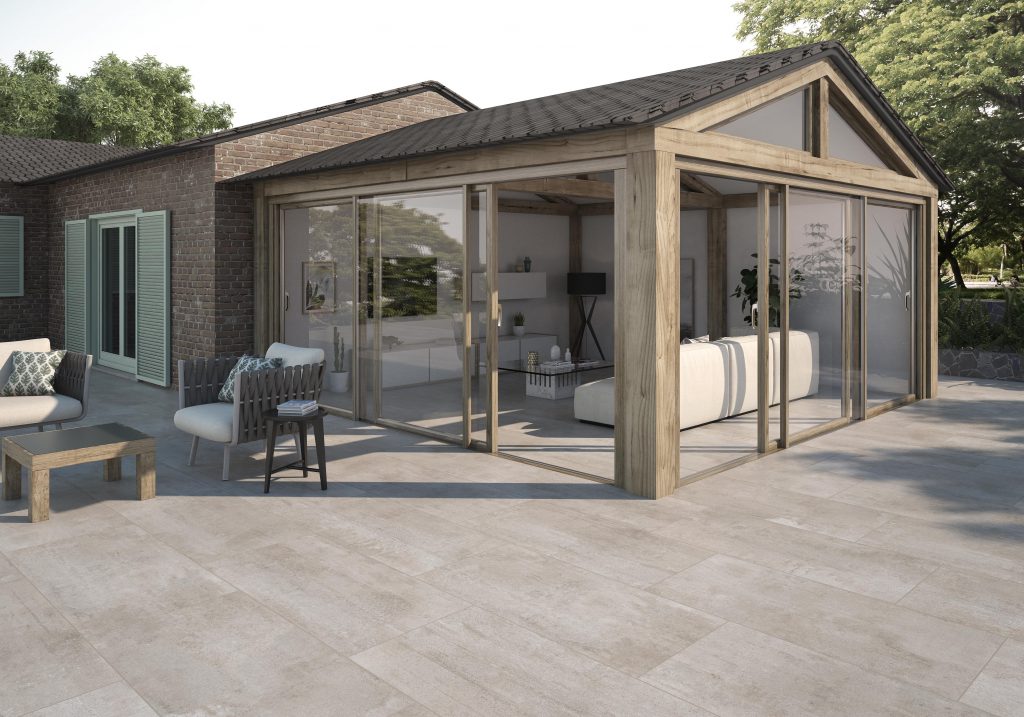 Extending the beauty of ceramic tiles from the interior to the exterior is now possible thanks to technological developments in non-slip floor tiles and the wide range of finishes included in the new Duplo collection, with a choice of styles, tones and materials, ideal for planning and creating settings in line with the latest trends in interior design.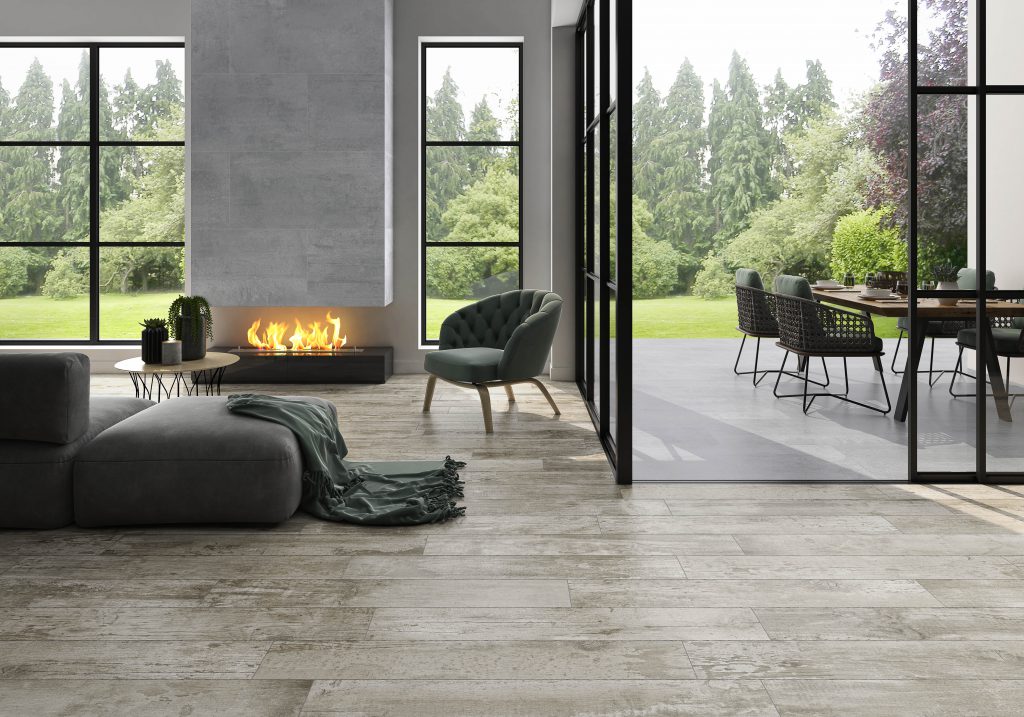 The result is three new exciting series: Duploverd, ceramic tiles that could well be mistaken for wood. All the knots and veining you would expect to see in real wood are featured in this series, created in Scandi tones that are perfect for creating rustic-style settings in sitting rooms, terraces and kitchens. Duplostone, with its patterns, textures and colours, reflects all the beauty of natural stone. Duplocem is cement effect serie that is the ideal choice for more contemporary, minimalist spaces.