Are you in need of decorative ideas to breathe life into your business? In a context where apart from the products on offer, interior design has come to the forefront as a way of communicating the philosophy behind a business, ceramic floor and wall tiles have taken centre stage in the world of decoration.
New spaces with materials that draw attention to your business premises. The key lies in highlighting the best points of the interior, at the same time as covering up any weak points. Here we offer 5 ideas to inspire you and help you to make the right decision: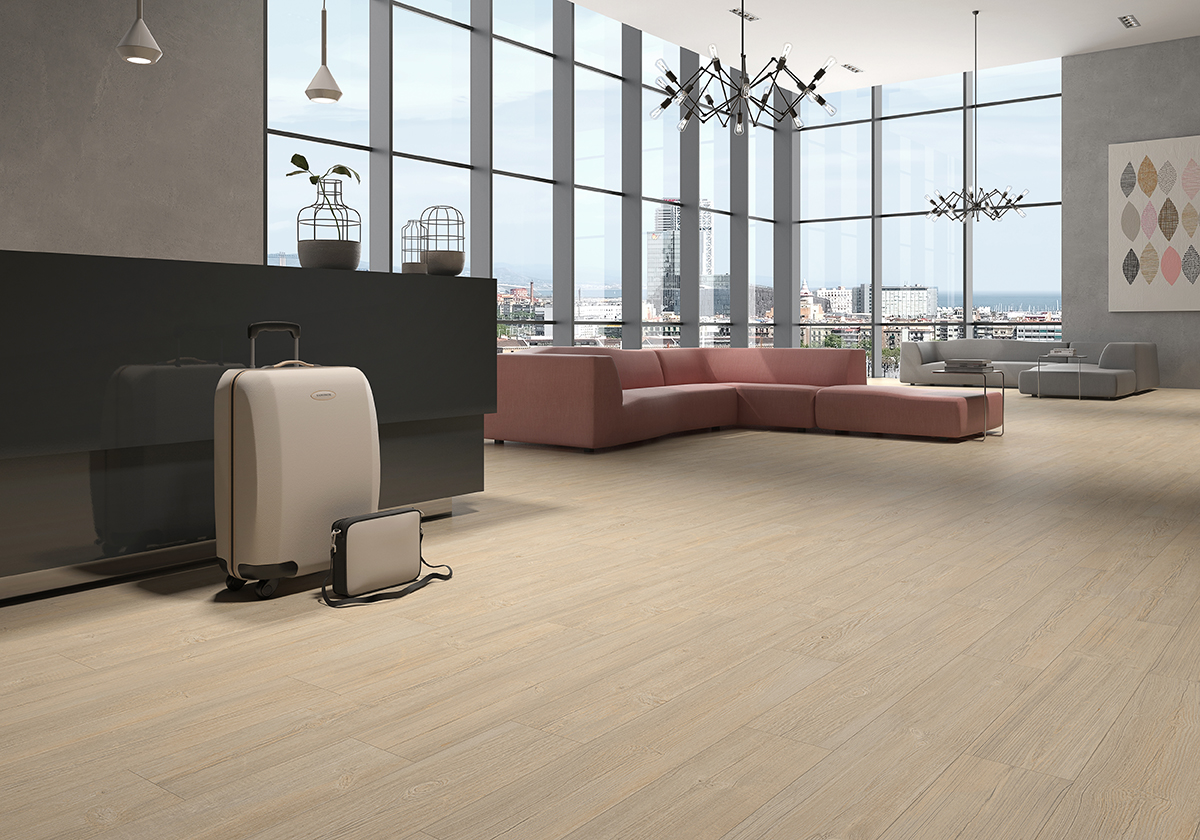 #1. First impressions count. It is said that the hall or foyer is the calling card of any establishment. To guarantee a warm, pleasant welcome, use wood effect tiles as the base for the decoration, combining them with details in pastel colours to create an elegant entrance. Desertwood cream, porcelain tiles measuring 20 x 120 cm, give an ideal Nordic touch to hotel lobbies.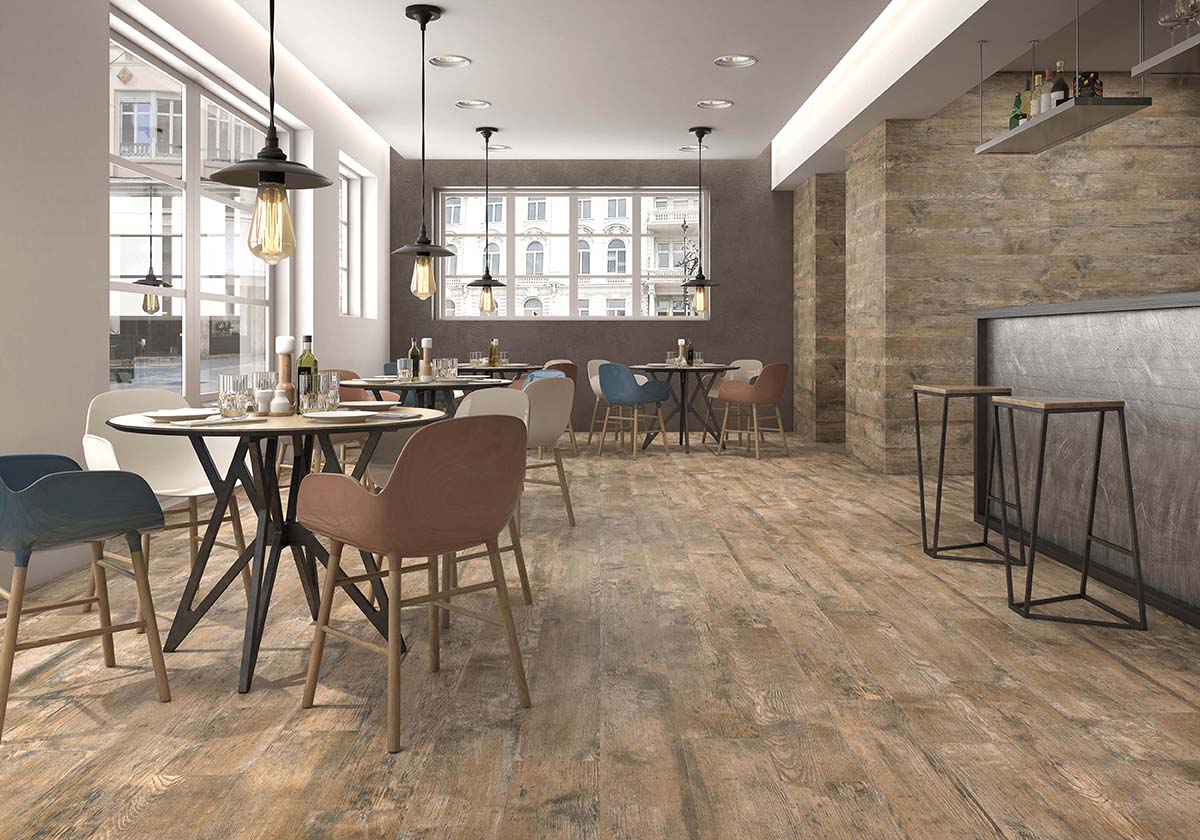 #2. Define a decorative style. Go for an interior design that reflects the identity of your brand or company: industrial, minimalist, Nordic, retro or vintage… choose the one that best fits your products, taking into account the size of your premises and the surrounding area. Driftwood honey highlights the industrial vintage concept used in this cafeteria, giving it a sense of strength and personality. A wood effect collection in 20 x 120 cm format, ideal for providing a sense of warmth.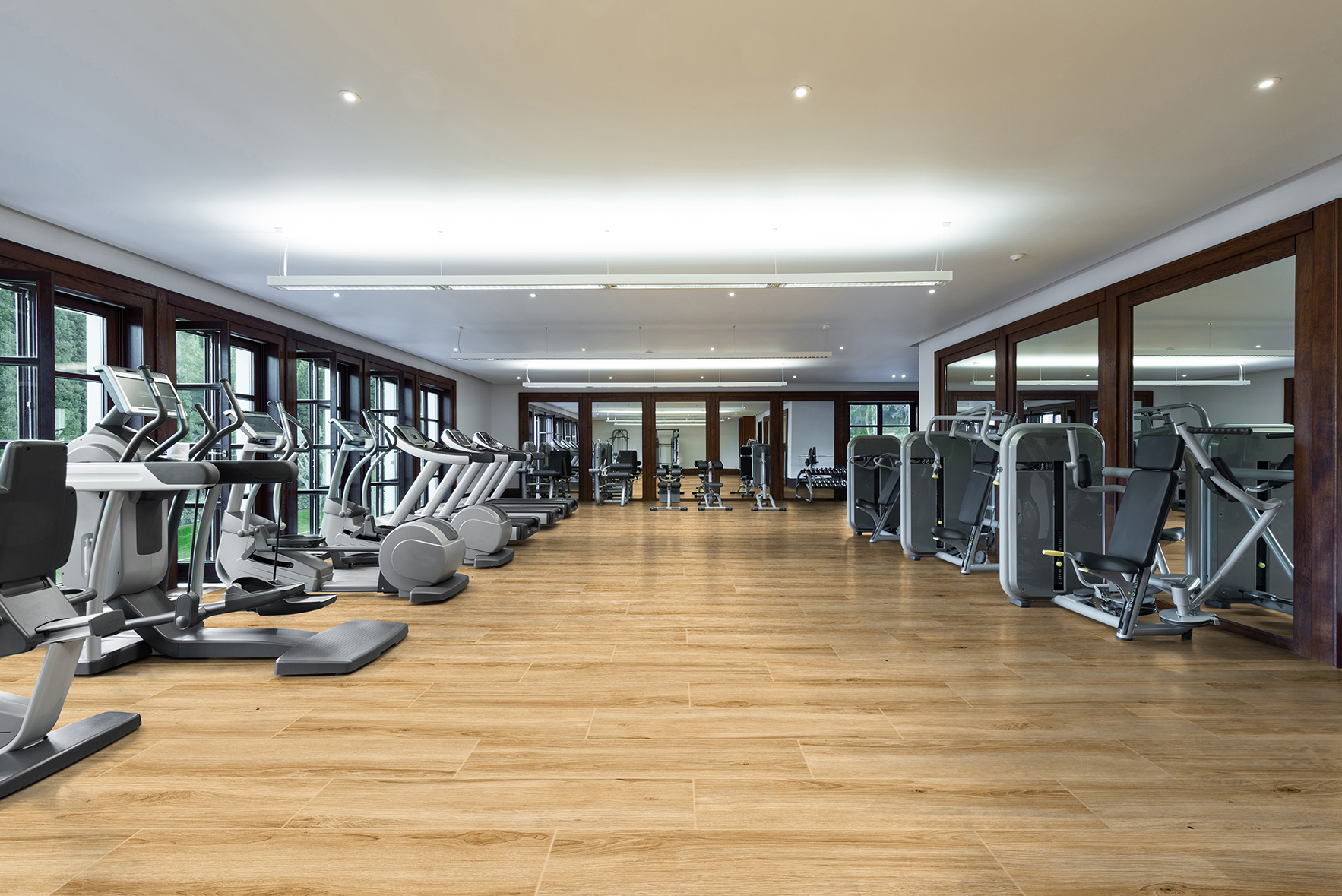 #3. Choose materials that are resistant, long lasting and easy to care. Porcelain tiles for spaces with heavy traffic are an ideal option in comparison to other materials. The Época collection has a high breaking strength and is resistant to abrasion, waterproof and easy to clean. Tiles in Roble colour measuring 22 x 85 cm which give a natural touch to this gym, with all of the visual qualities of wood without any impurities and resistant to the passage of time.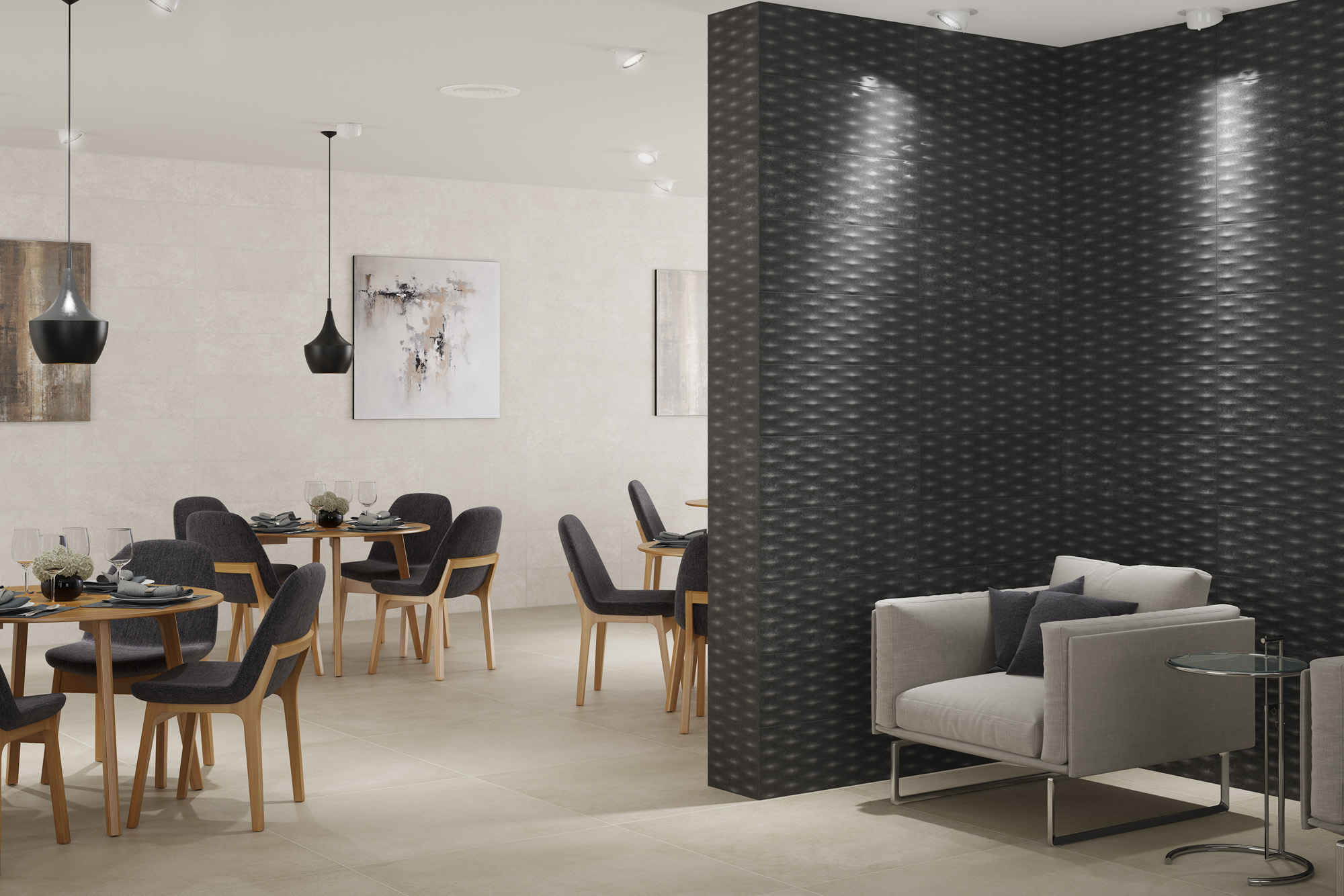 #4. Decoration with contrasts. Use two contrasting shades, decoration that not only never goes out of fashion but which also convey a sense of style and sophistication. The choice for this restaurant was an elegant, timeless look, using red body wall tiles in 25 x 75 cm format combining Soul Blanco and Rever Gris. The porcelain Danau Perla floor tiles, in 60 x 60 cm format, round off a harmonious ensemble in which the colours help to visually define the different areas.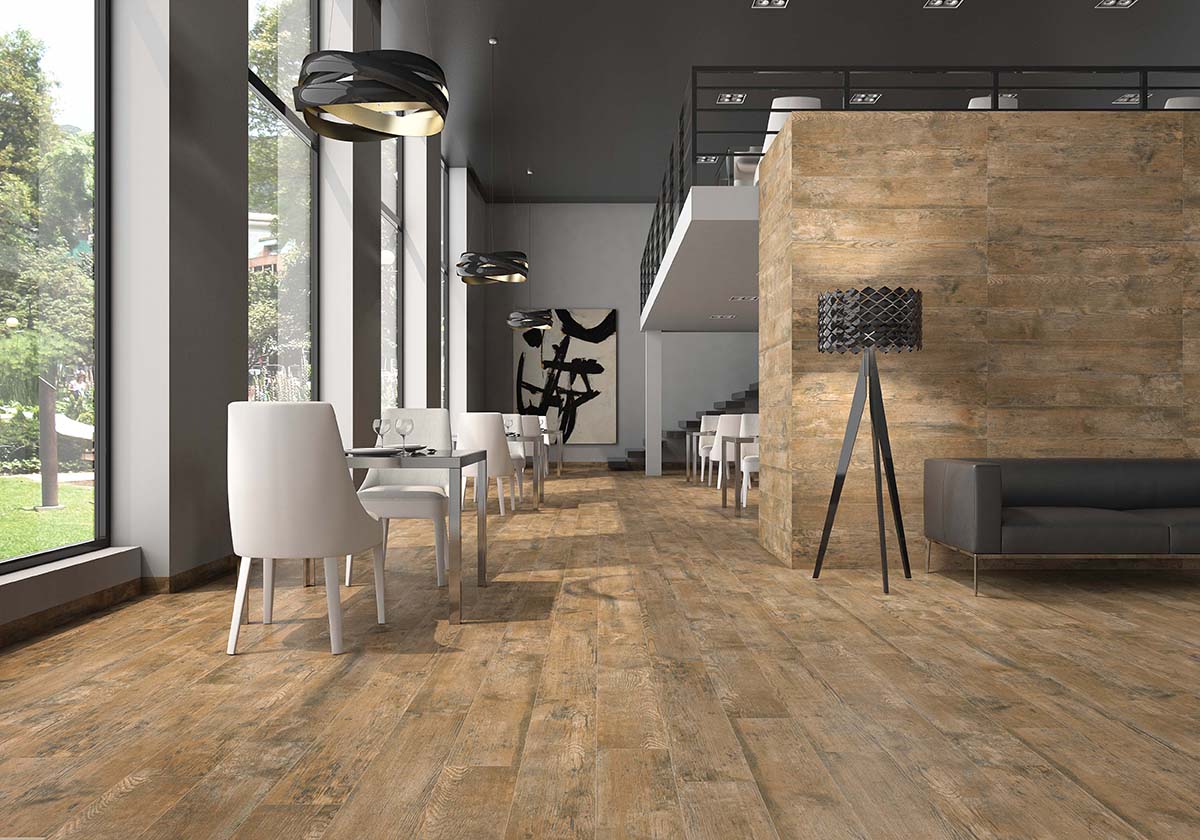 #5. Create a focal point. Use ceramic tiles as a way of drawing attention to the setting, making sure visitors focus on it from the moment they arrive. Make sure the identity, history and personality of your premises are physically present thanks to the character of the materials used. To ensure greater visual continuity, in this restaurant and eye-catching 20 x 120 cm format (Driftwood Oak)  has been used for both the wall and floor tiles. Porcelain tiles that surpass the appearance of wood and guarantee an industrial look.
New spaces with the focus on creating pleasant sensations, thanks to ceramic materials that are capable of creating warm environments that tell stories through their shapes and colours.