Spring is the time to get outdoor spaces ready. Location, aesthetics and maintenance are the three keys to keep in mind, whether for freshening up your decor or for a complete make-over.  We welcome the good weather with three ceramic product selections for outdoor spaces. Ceramic solutions inspired by nature that let you transform a terrace, a balcony or a porch into ideal spaces to enjoy the summer. We present three series in porcelain tiles whose technical characteristics make them the perfect choice for exteriors. Wall and floor tiles that embody durability, aesthetic beauty and easy maintenance.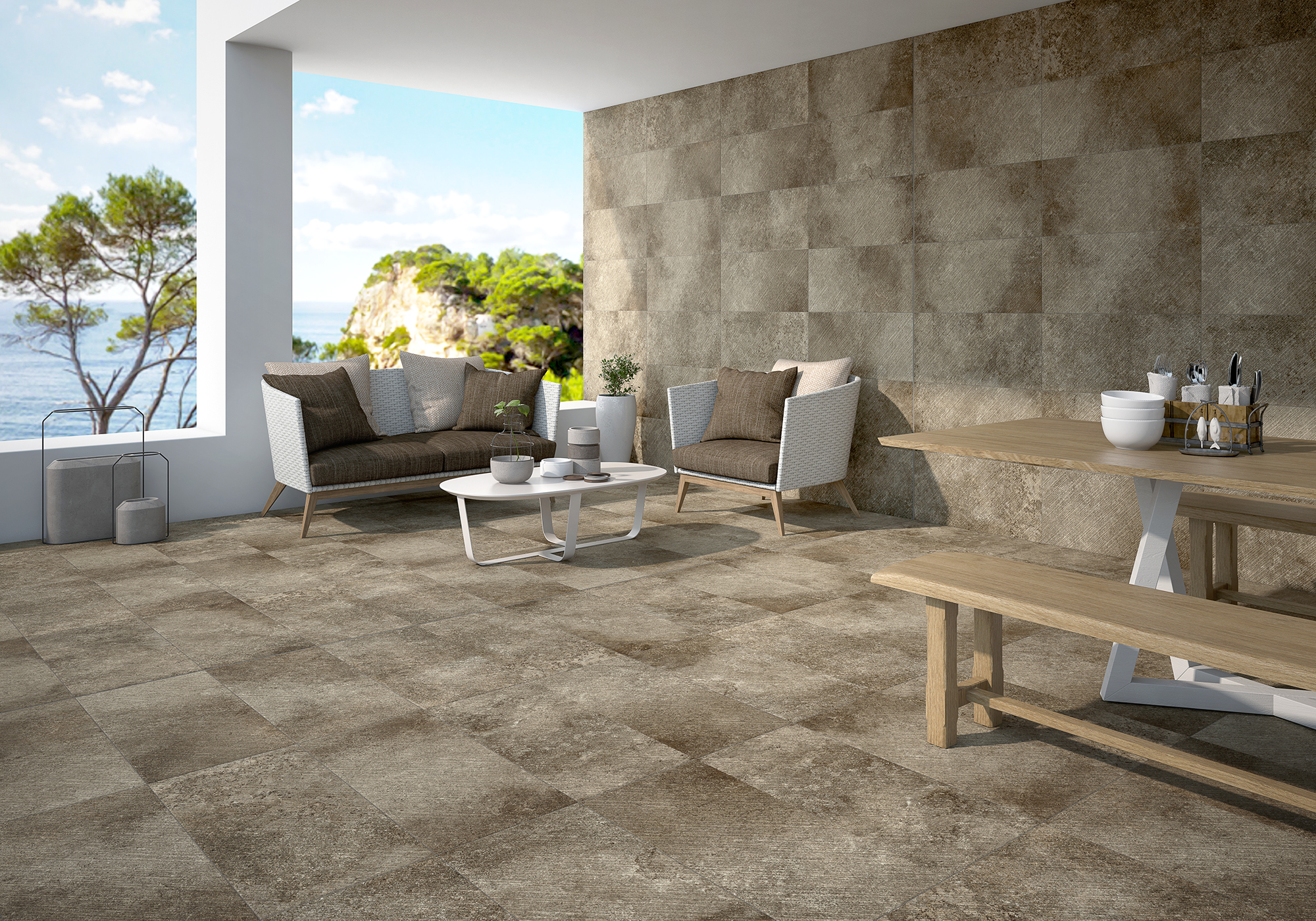 Inspired by the purity of stone, Cloister Relieve brings the strength of stone but with none of its fragility. In 37.5 x7 5 centimetre format, its rough surface prevents any possibility of slipping on this terrace, where Noce coloured floor and wall tiles have been used.
Kings Deck, in 22 x 85 centimetre format and the colour Oxid, presents all the subtlest qualities of wood with its grains and patterns. Because of the low maintenance needed for ceramic products, this series is ideal for outdoors, giving this exterior a feeling of harmony and pure nature.
The rough surface characteristics of Davos Diagonal Marengo makes it impossible to slip. In 30.3 x 61.3 centimetre format, the floor tiles contrast with the Davos Perla wall tiles used, both perfectly integrated in this environment and guaranteeing a contemporary touch.
Ceramics outdoors for great results. To be sure of making the right choice, it's important to consider the location, what the space will be used for and the style and essence of the home.