Want to breathe new life into your living room? The answer could lie a change of floor tiles: choose a ceramic tile that matches the style of your home and goes with your own personality.
Whether you're thinking about redecorating your house or moving somewhere new, now is the right time to express your creativity. If what you are after is a durable, resistant floor that is easy to clean and look after, then ceramic tiles are your best bet.
Here we present five ceramic tiles perfect for five different styles of decoration that will turn your living room into a welcoming space to share with family and friends.
#1. Scandinavian style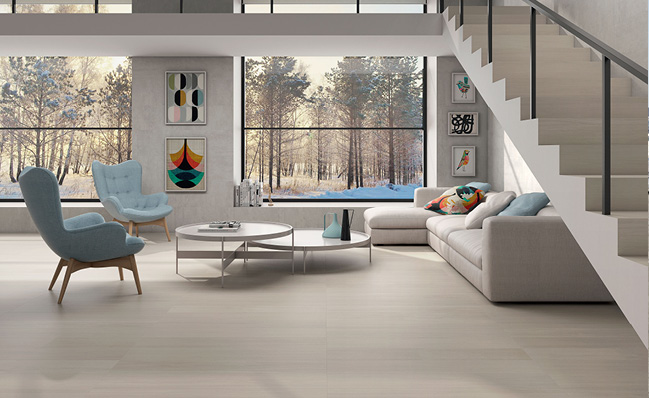 Simplicity, pure design and inspiration from nature are the hallmarks of Scandinavian style. Wood-effect materials like porcelain gres Grasse in 120 x 120 centimetre format and perla, a light shade that amplifies the space of this living room and intensifies the natural light.
#2. Vintage style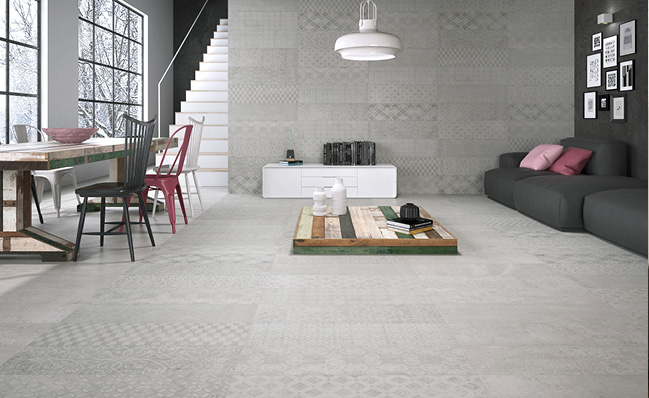 If what you're looking for is a living room with a certain nostalgic feel, Atlas – Arte is the right combination for you. Porcelain gres pieces in 22 x 85 centimetre format are ideal for a vintage look in a room where exclusive pieces are combined with everyday classic accessories.
#3. Industrial style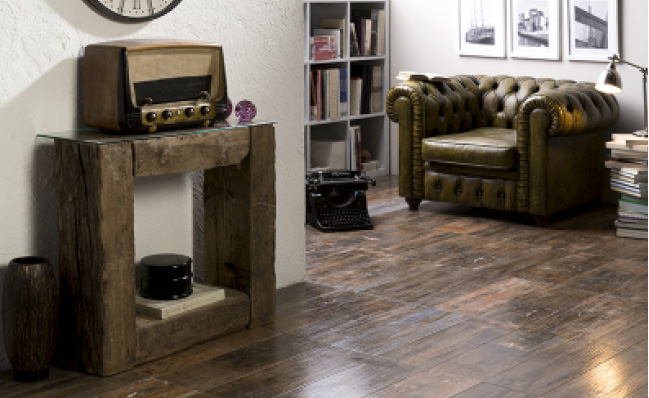 Drawing from the twentieth-century factory aesthetic, the industrial style remains in vogue. Castle Happy, a red body tile in 20 x 60 centimetre format combines the beauty of wood with the durability of ceramic, guaranteeing a contrast and personality in line with this look inspired in the old ateliers.
#4. Minimalist style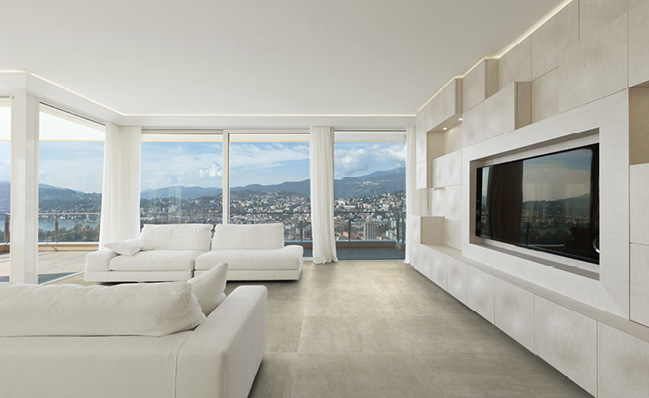 Where less is more. The simplicity of this room's minimalist style is enhanced by the series Provenza, in taupe porcelain gres. Large format pieces (75 x 75 centimetres) add the finishing touch to a pure aesthetic of elegant straight lines with predominantly neutral shades.
#5. Classic style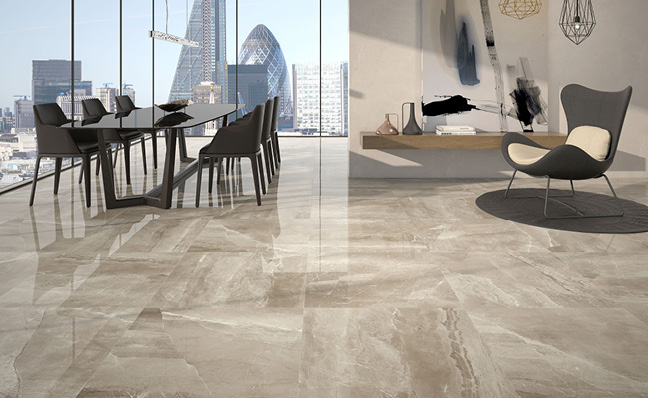 Marbles are back to stay. Great classics like Kashmir, a porcelain Gres floor tile combines great attention to design detail with a high gloss finish. These large format pieces (75 x 75 centimetres) create spaces epitomising sophistication and finesse.
In sum, five different solutions in ceramics from Pamesa for your living room, to reflect your personality, style and tastes.