Olimpo is finesse at its finest. It's a new ceramic proposal that Pamesa Cerámica presented last week at the Cersaie fair. With the aesthetic elegance of marbles, it's created as a synonymous with timeless purity.
This series, in porcelain tiles, is available in two finishes: Compacglass y Leviglass. The second one is the new high gloss polished finish of Pamesa Cerámica, a luminous solution in ceramic tiles can amplify the natural light in any setting, opening up new decorative potential. The versatility is further increased through its a wide selection of formats in which Olimpo is available: 75×75, 60×60, 30×60, 37,5×37,5.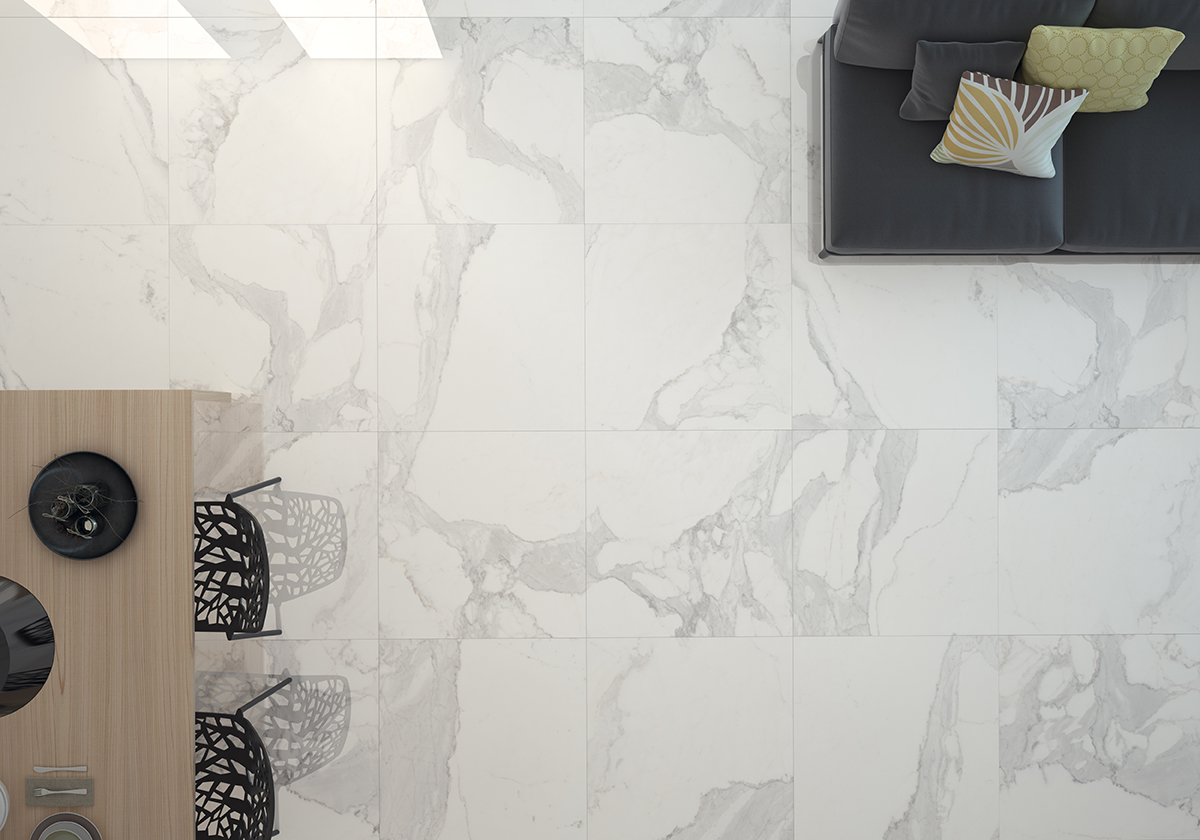 Pieces in 75×75 with a Leviglass finish has been chosen for this environment, guaranteeing a visual chromatic balance. Pieces of large dimensions that give a luminous decorative solutions filling this living area with luminosity.