It's time to freshen up your bathroom. Summer is the time to liven up your interiors and fill them with colour, with fresh and simple lines, harmoniously combining light, colour, relief and functionality.
By renewing materials, you can create fresh spaces with a Mediterranean touch, with soft colours, interwoven with intense splashes of colour, floral representations, shapes that inspire the textures of home… With Pamesa Ceramica floor tiles and wall tiles, your rooms will dazzle with contrast and vitality and the freshness of summer.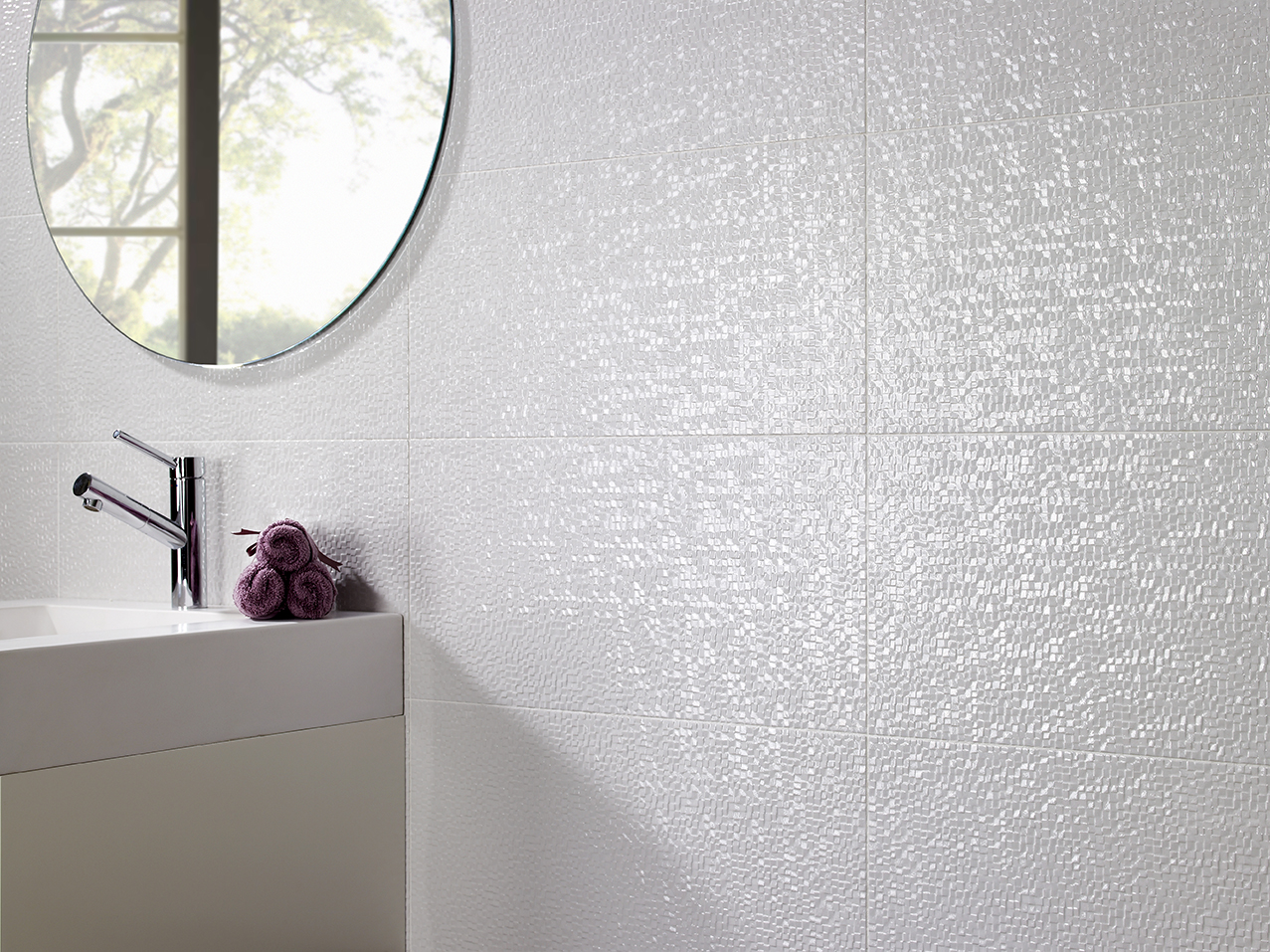 The luminosity of white in perfect harmony with the vigour of its textures, Capua provides an exquisite visual comfort and pure lines. The soft textured surface in the form of small insets with different types of relief takes this wall tile beyond the simplicity of monochrome white. A touch of elegance guaranteed by pieces created in white body floor tiles, in 25 x 50 format.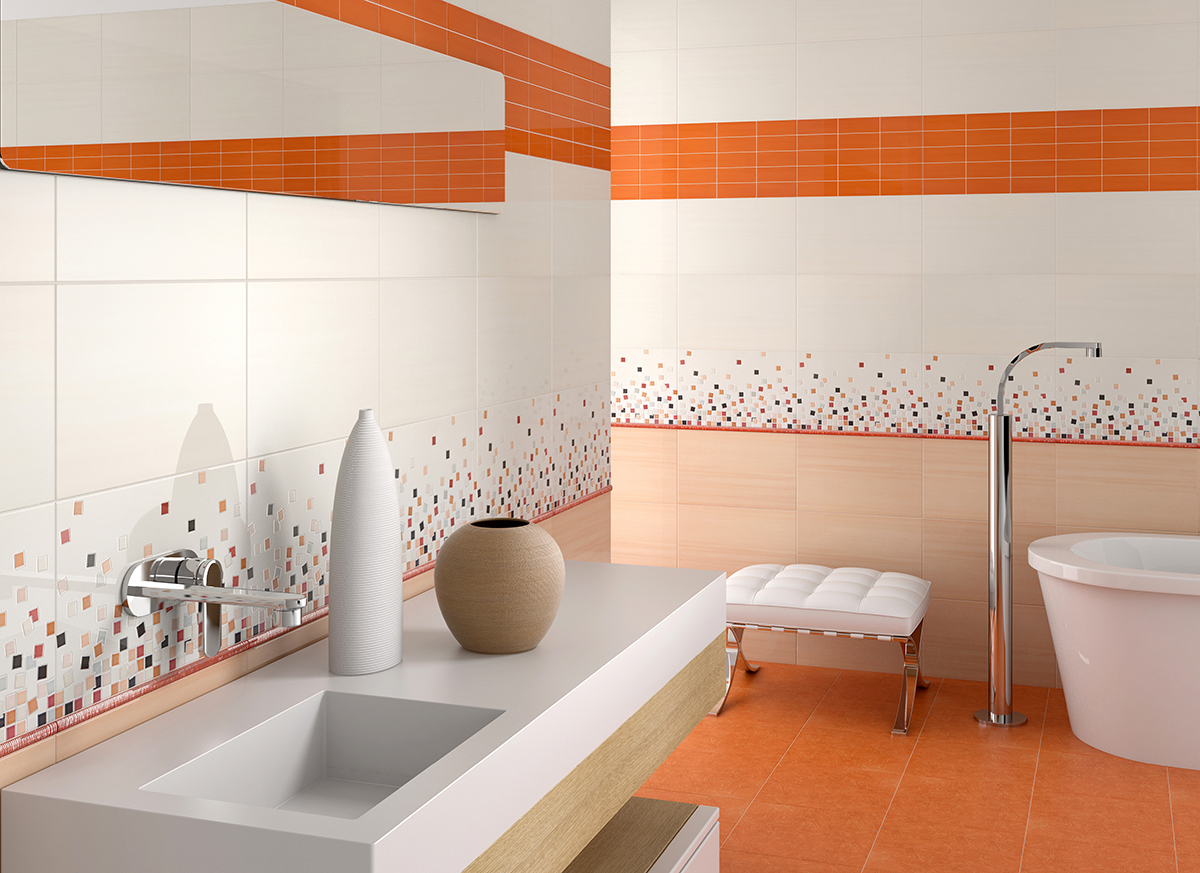 The beautiful symbiosis between ivory, orange and salmon pieces creates a fresh bathroom where no detail is missing. Vetro marfil, Vetro Relieve Naranja and Vetro Salmón wall tiles, in 25 x 40 format, combined with Tictac decorated pieces in ivory achieves a fresh effect perfectly interwoven with the Crea Naranja floor tiles (31.6 x 31.6). Pieces created in red body tiles that lend strength and energy to this space.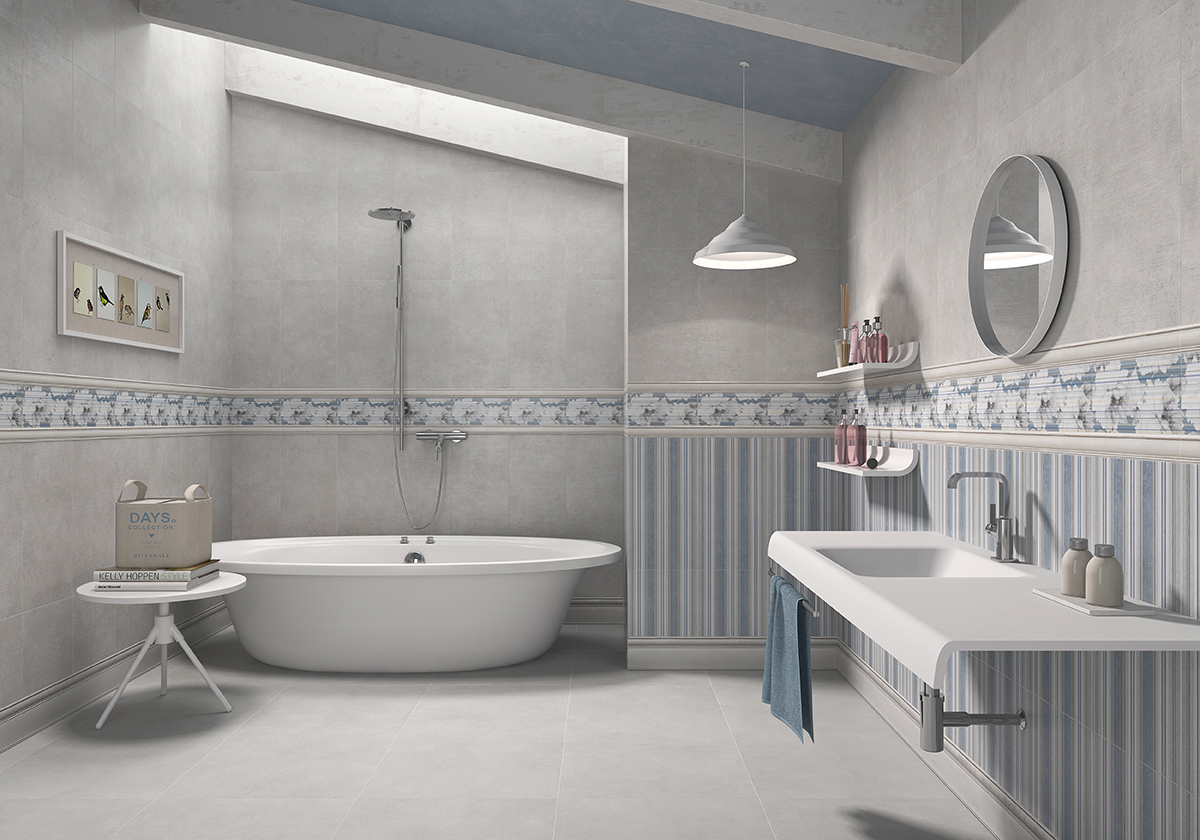 The exquisite two colour composition used in this bathroom from the Maison collection brings a touch of freshness typical of Mediterranean style decor.
Touch Azul wall tiles radiate the style of summer with vertical lines providing a sensation of relaxation and tranquillity, alongside Soft Perla floor tiles. Series created in red body tiles and in 31.6 x 31.6 format, offering a wide range of aesthetic possibilities in combinations of smooth motifs with elements inspired by wallpaper designs. A room created with 45 x 45 porcelain pieces from the series Style, in pearl.
The series of unique decorative details confer greater distinction and character to this bathroom, tiled with the Touch Azul listello and the Maison moulding.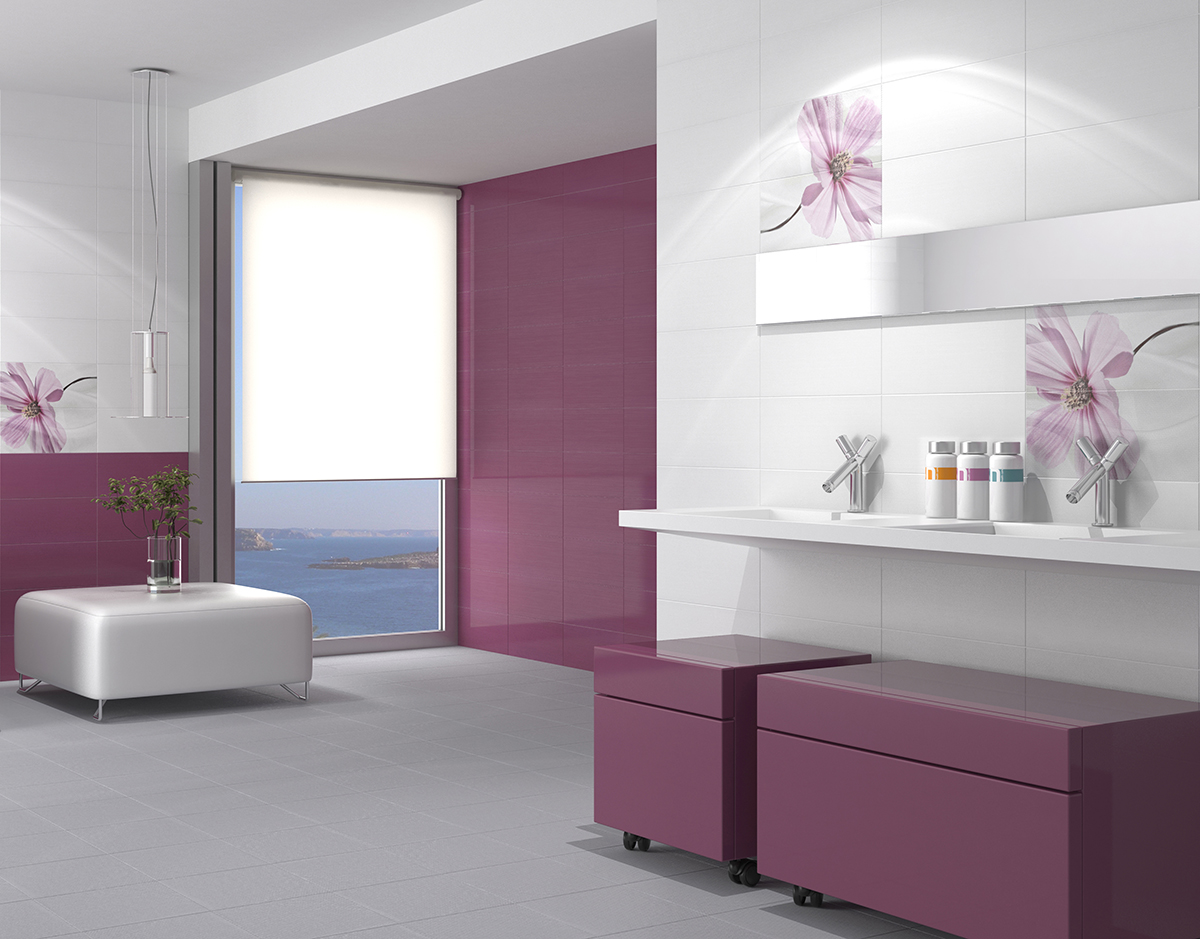 Exquisite taste in the choice of pieces enhances the effect of light in this bathroom with Stabia Blanco, encapsulating fresh touches to create a pleasant atmosphere. Wall tiles interwoven with Stabia Malva, offering a space that priorities the perfect contrast of the two pieces in red body tiles and in 20 x 45.2 format. Decorative floral pieces from Fragancia Pack-2, 40 x 45, are combined with the other elements of this timelessly modern bathroom .
Four ideas that will breathe life and personality into your bathroom spaces. Charming and refined bathrooms with ceramic products that let you bring purity, freshness and summer vitality into to your home's decor.