Choosing Stone as a ceramic product for your areas is synonymous with distinction. This series, in porcelain tiles, is part of the kind of materials that fascinate at first sight, bringing the decoration closer to the most exquisite glamour.
With a dose of contemporary interweaving perfectly with an aesthetic conservatism, Stone stands out for its class and creative design. As a versatile product, it is available in 90 x 90 and 45 x 90 formats for wall and floor ceramic tiles. Cream, taupe and brown make up the chromatic range of this series, which is capable of solving any decorative proposal in a balanced way.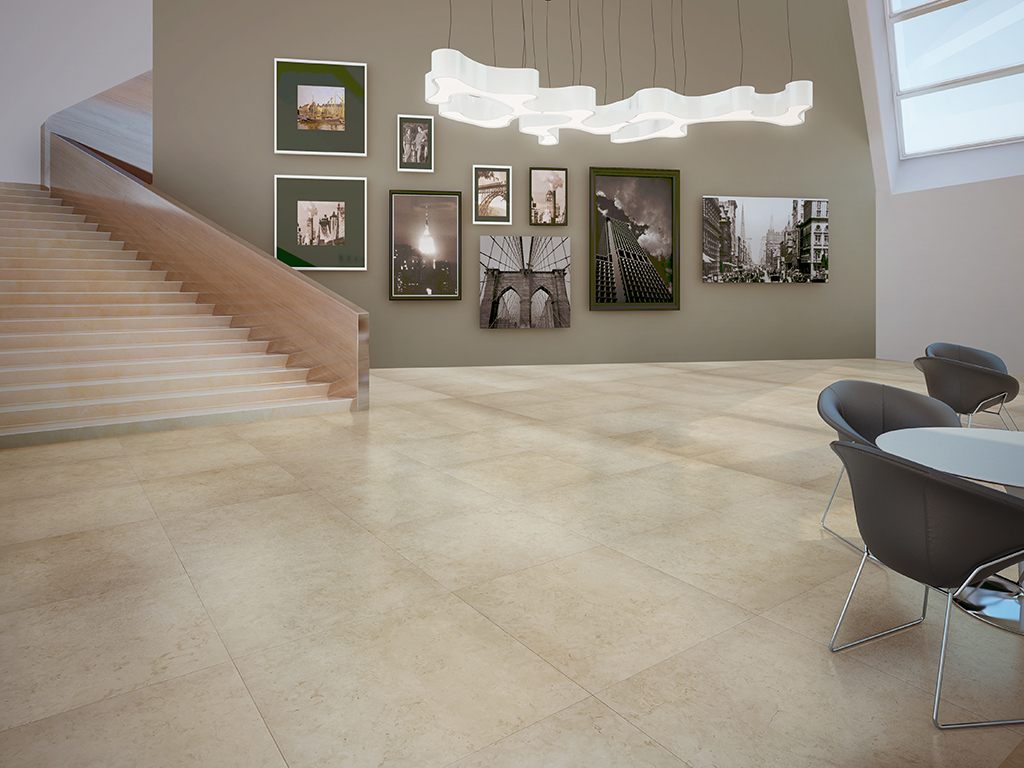 Stone floor tiles in taupe colour, in 90×90 format, provide a distinctive touch to this area. Pieces evenly harmonized with the surrounding environment, enhancing the beauty of the space and getting very warm aesthetic homogeneity. Contributing to improve the feeling of spaciousness and luminosity, Stone has justifiably completed this interior with charm.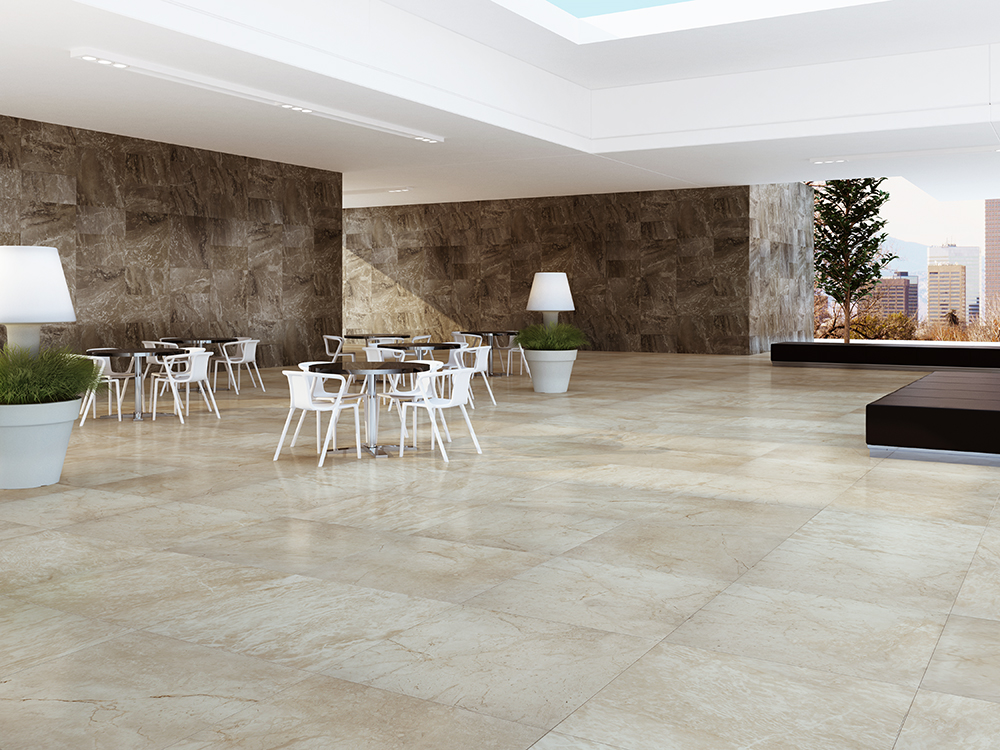 The key of this space lies on the subtleness of the bicromatic contrast between floor and wall tiles. Stone, in this warm brown colour and in 90×90 format, brings style to the walls of this environment, where serenity attains its maximum expression. The taupe colour in 90×90 is used as floor tiles providing a very attractive visual effect which breathes harmony into this setting.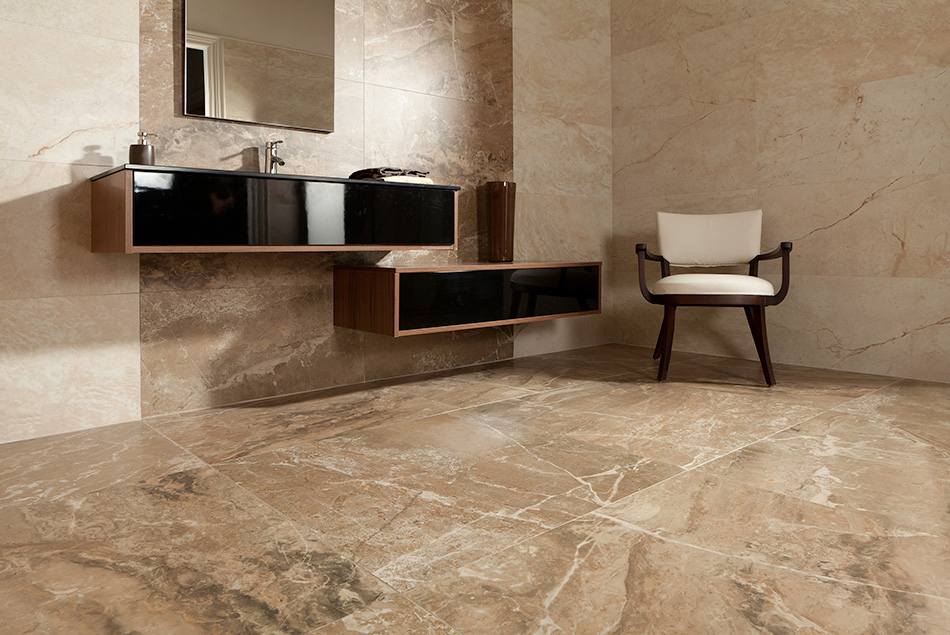 Stone adds a distinctive uniqueness touch to this bathroom, floored with brown porcelain tiles in 90×90 size. The counterpoint to the uniform colour of the flooring comes from the wall tiles used, in 45 x 90 format combined in two colors: taupe and brown.
Stone emanates functionality, simplicity and versatility, recreating rooms that fill your home with an exquisite feel.