White tiles are all the rage. Why? That's easy to answer. Because, unlike other materials, they can be used to create living spaces with strength and personality thanks to their textures, patterns and optical effects. On white tiles, interesting visual effects can be sparked off by highlighting them in the most minimum of ways, lending walls a sense of depth.
Their neutral white surface can also easily be combined with other colours or decorative features to create one-of-a-kind settings. Another advantage is the fact that they are easy to clean and care for, and this makes them the perfect choice for wet areas, for instance, in showers or on the front panel of bathtubs. With this kind of tile, bathrooms can be given a functional elegant appeal.
How to use them
As we've already mentioned on previous occasions, white tiles are particularly suitable for creating spacious minimalist kitchens and bathrooms, where shapes and relief patterns or textures are used to lend them a strong design appeal and air of modernity. Having said that, white tiles are equally good for small spaces with no natural light.
One of the rooms in the home where hygiene is all important is the bathroom. Tiled bathroom walls will prevent damp problems. If, on top of this, you opt for white tiles, they can easily be combined with other wall tile models, decorative features, relief textures or colours.
Indeed, one of the latest trends is to use white or pale-coloured wall tiles throughout the whole bathroom, choosing a porcelain relief tile to single out one particular stretch of wall (the shower wall or background to the mirror). This is a good way of adding a touch of personality to your bathroom, without using colours or patterns that you might gradually become weary of.
As we pointed out earlier, bathrooms often tend to be small rooms with little natural light, and so these tiles are a brilliant way of infusing them with spacious luminosity.
Ideas and inspiration
For Pamesa, white tiles are an essential ingredient in design and a perfect backcloth. That's why our Universe and Atrium  catalogues feature white tiles in a multitude of formats and finishes.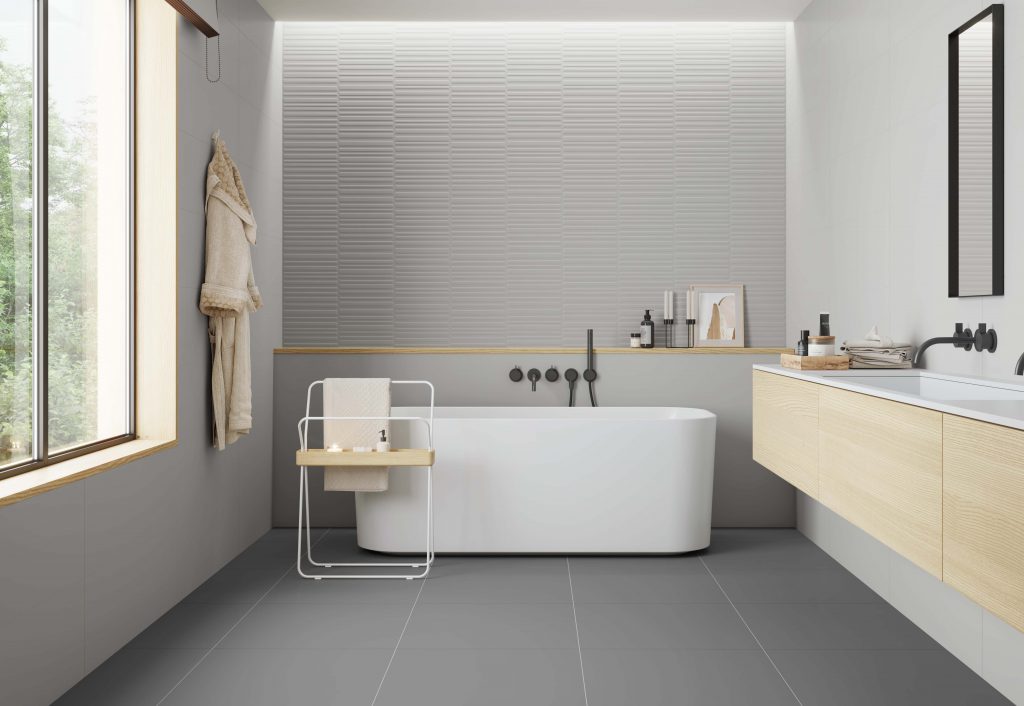 Our smallest white tile–available in the Mayfair series in a 6.5x20cm format–can be found in the Origin section, while the largest measures 40×120 cm. Our white tiles also include 19.8×22.8 hexagonal ones, 22.3×22.3 square ones, and 20×60, 25×75, 30×60, 45×90, 33.3×100 and 60×120 rectangular models.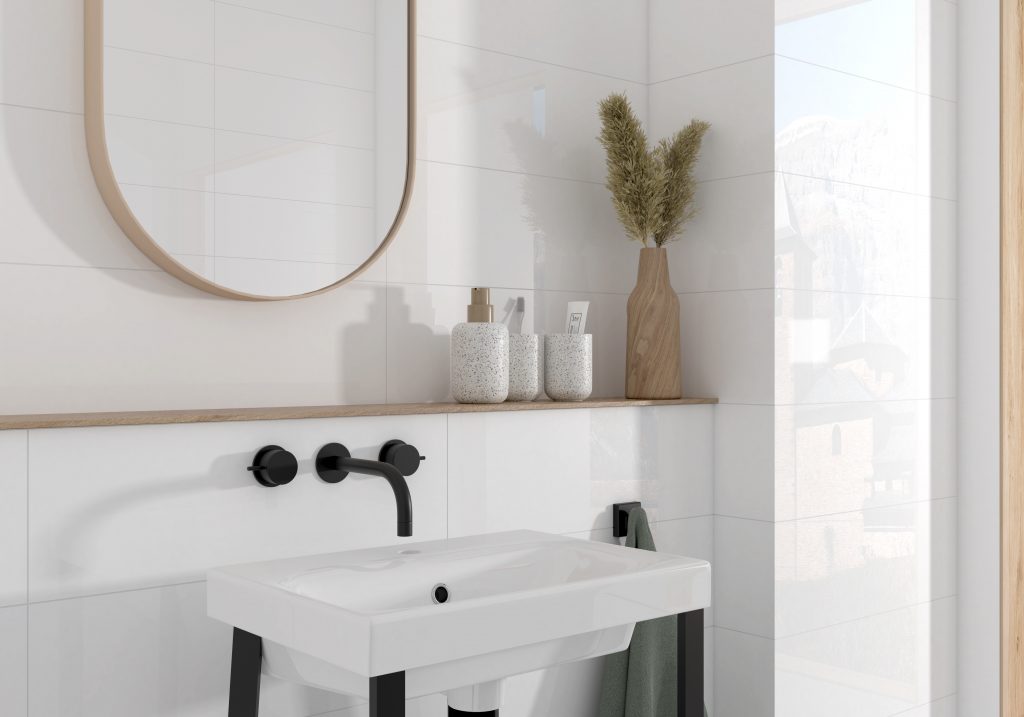 And they don't just come in a matt or gloss finish. As we mentioned earlier, some series feature relief tiles or models with special effects–a perfect way of adding a distinctive touch to the bathtub panel, the shower or the kitchen splashback.