From large formats to decorative details. At the upcoming Cevisama fair, Pamesa Cerámica presents its extended catalogue, embracing the full potential of ceramic tile and its superior technical excellence to provide a solution for every space imaginable. Bang up to date finishes, colours, formats and textures give free rein to design, spanning the most advanced avant-garde technical solutions through to the charm of traditional ceramics.
Pamesa adds its new 25 x 150 and 90 x 90 centimetre maxi formats to an already impressive range of 90 × 180, 30 x 180, 120 × 120, 60 × 120 and 40 x 120 centimetre large formats, incorporating 'oversize' pieces to meet every architectural and interior design need. Ceramic solutions that know no bounds, and through their exceptional size, revolutionise the concept of visual continuity and open new avenues to infinite applications in both domestic settings and large projects.
Cromat: an infinite range of possibilities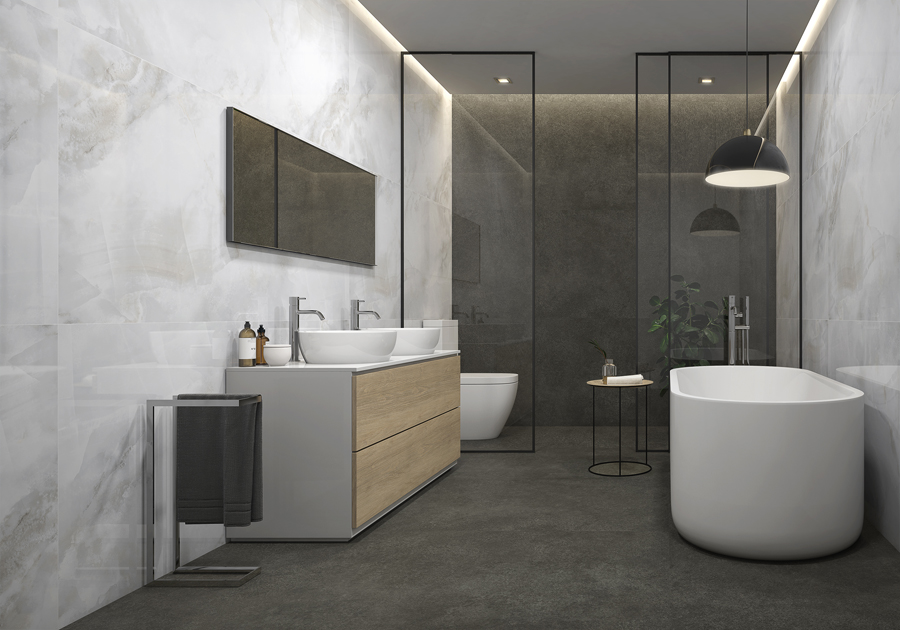 At Cevisama, Pamesa presents its expanded Cromat collection, a project that grows and develops in the same way that we, as individuals, grow and mature throughout our lives. Cromat, an extension of the natural world, in constant transformation.
Cromat, a living, constantly growing collection, with extra large pieces that bring the world of nature inside to create beautiful interiors.
Universe: Geometry, reliefs and darker shades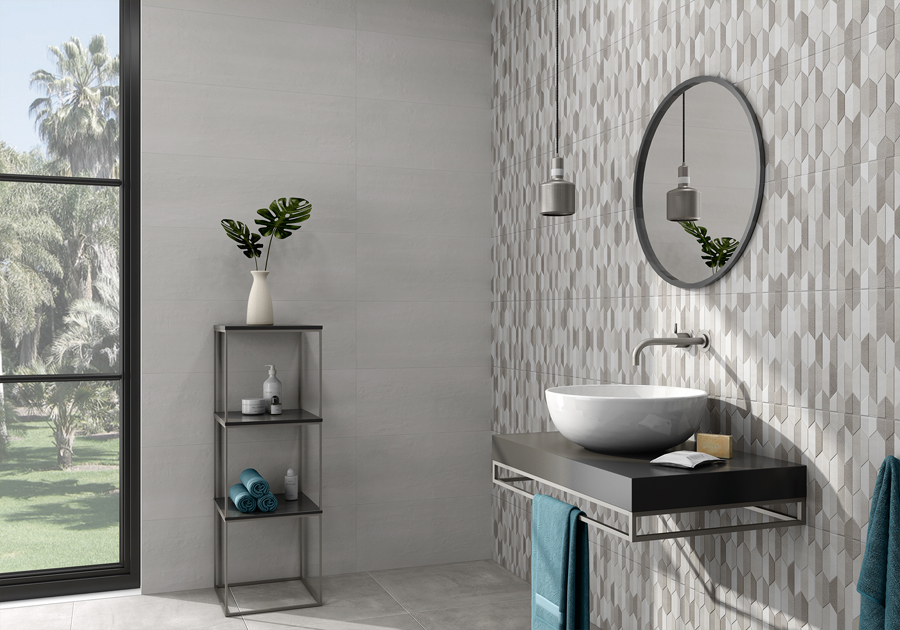 Pamesa reflects the latest decorative trends in its Universe collection. Ceramic tiles to combine with small or large formats, smooth or relief surfaces, plain or geometric patterns and light or dark shades.
The company innovates with nine new wall tile series in white body, creating an exquisite balance of neutral base colours and contrasting reliefs, together with geometric patterns and decorative touches that infuse movement, creativity and personality in 20 x 60 and 30 x 90 centimetre formats.
This wealth of imagery also comes in porcelain gres with the launch of a new 22.3 x 22.3 centimetre series showcasing geometric motifs in a range of on-trend colours, from aqua greens to powder rose, allowing the personality of individual spaces to shine through. The versatility of potential combinations gives this collection its own special charisma.
Solutions in ceramic tiles that combine perfectly with new ideas in 25 x 150 centimetre porcelain gres. Es Nera and Es Elk reproduce the knots and grains of real wood in natural colours to create captivating interiors that inspire harmony, tranquillity and relaxation.