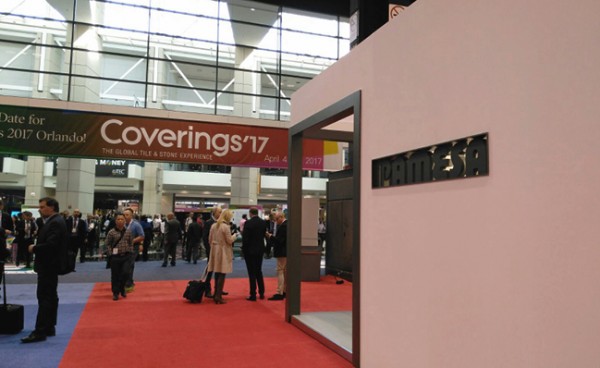 Pamesa Cerámica takes down its exhibition at Coverings 2016 on a very positive note. From 18 to 21 April, the firm's stand has welcomed a constant stream of visitors, all keen to see its wide range of products.
The firm's large format lines for major projects have attracted special interest among international visitors, who have come from far and wide to this exciting event at McCormick Place  in the US city of Chicago. Ceramic floor and wall tile solutions embodying the beauty of wood, stone, marble and cement have distinguished the firm's product range in the most important ceramic sector fair in the United States.
Collections that reflect the huge variety of trends in the world of architecture and interior design.