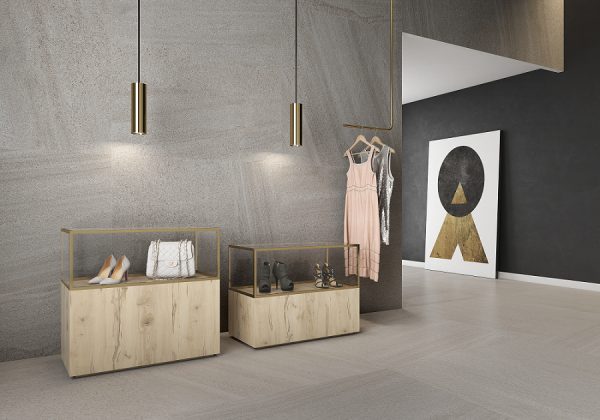 The meaning of colour as an essential tool in human development since the beginning of time is part of the essence of the innovations Pamesa Cerámica will present at the Cersaie fair taking place in Italy at the Bologna exhibition centre from today to 29 September.
The firm will be showing Cromat, a collection in porcelain stoneware that adapts colour palettes to the environments in which we live, work, relax and enjoy ourselves. Colour defines where we are from, and how and where we have lived; it gives us warmth or coolness, strength or softness, energy or tranquillity. Colours and tones that remind us of our first childhood discoveries, experiences on our travels, the places we have spent our lives, or the landscapes we have explored.
Cromat comes in four ranges that represent the natural material from a different geographical area and is available in 120×120, 20×120, 60×60 and 75×75 formats: CR Cromat, CR. Anglia, CR. Belgio and CR. Landes. The Cromat collection will grow and develop, incorporating new natural materials that bring together natural and human beauty.
New format: 40 x 120 centimetres
Due to high demand from the professional sector, white body finishes will continue to set Pamesa's aesthetic benchmark, with an extended Eden collection of wall tiles that reach the height of sensory expression. Innovations come with the launch of the new 40 x 120 centimetre format and new surfaces that stand out for their intrinsically valuable material, their superb textures and elegant decorative features, and their predominantly neutral colours.
These solutions in ceramic tiles provide the perfect response to the needs of architecture and interior design professionals, and will be on display in Pamesa's exhibition area at Cersaie, located in hall 14, stand B19-C20 at Bologna Fiere.