Brush strokes. Inspiration… Everything evokes Art. Hand drawings by great artists that are reminiscent of vegetation and natural landscapes. That's Lilla, Eden, Serena, Giardino, and Foglia; a world of sensations and exclusive creations that make our feelings flourish.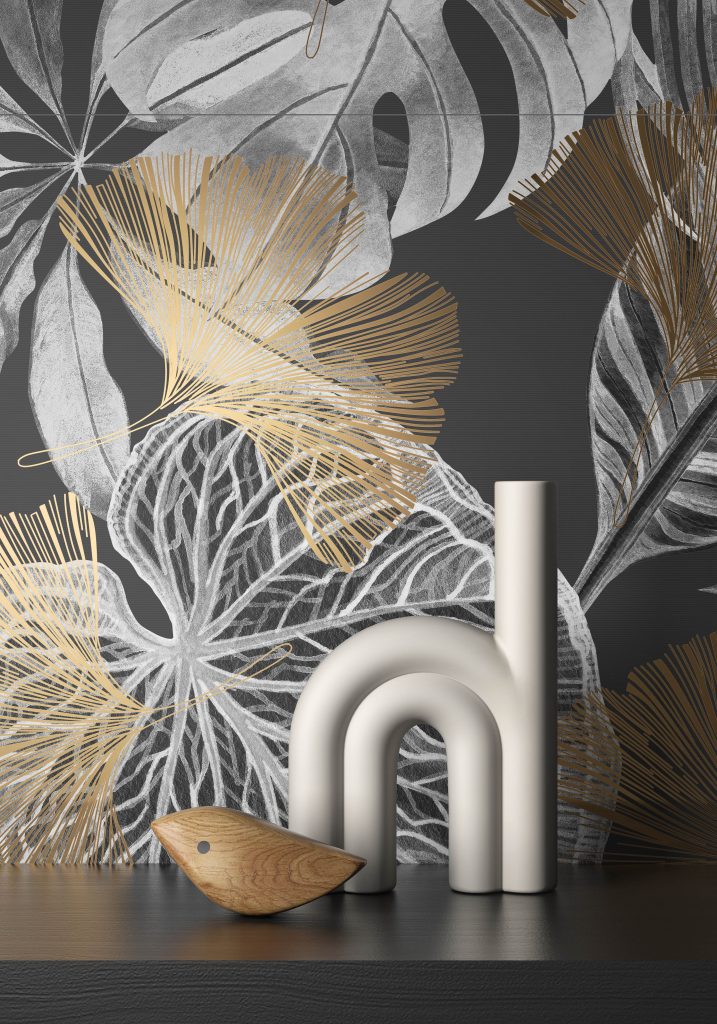 A vibrant design, inspired by nights on tropical islands. Serena boasts an intense and mysterious black background which is covered with metallic leaves and large-scale palm trees.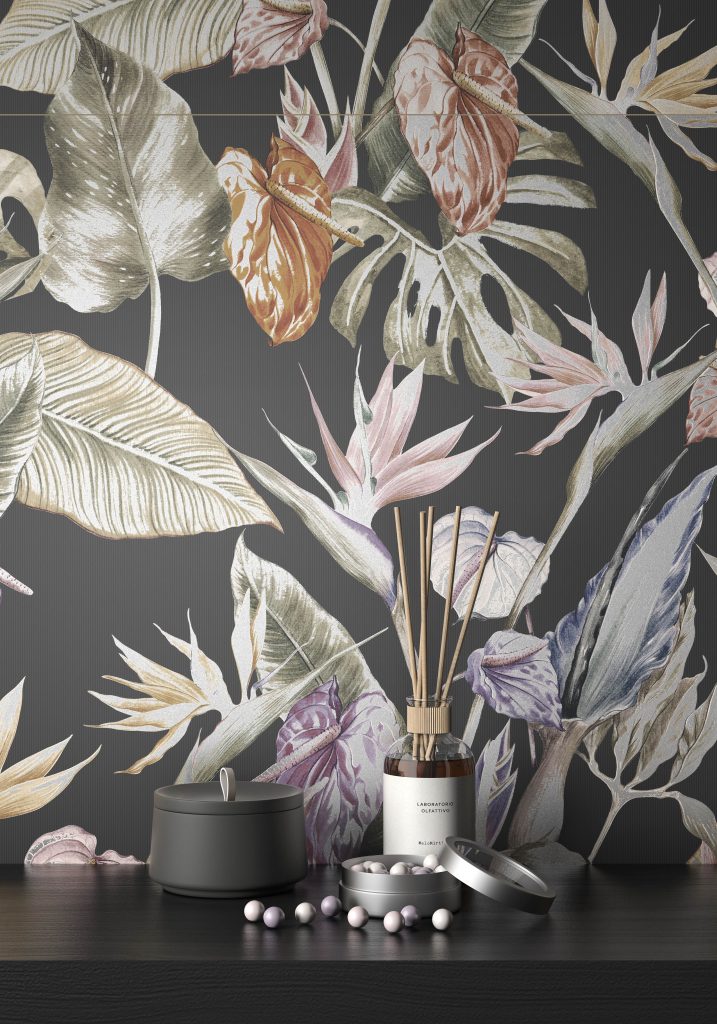 A range that portrays a scene reminiscent of the classic Garden of Earthly Delights. Eden features a dark base, with delicate hand-drawn floral motifs, in a palette of vibrant orange and violet tones.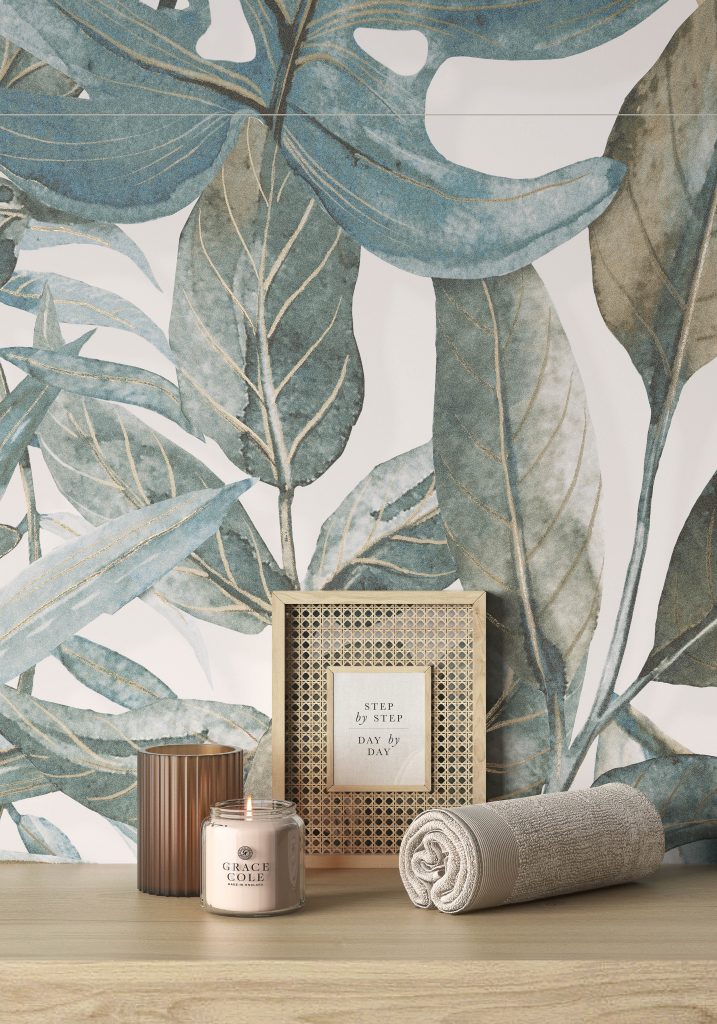 Giardino recreates a mural of botanical illustrations in a palette of green and emerald tones. An elegant and sophisticated design that will transform your interiors into a tropical jungle.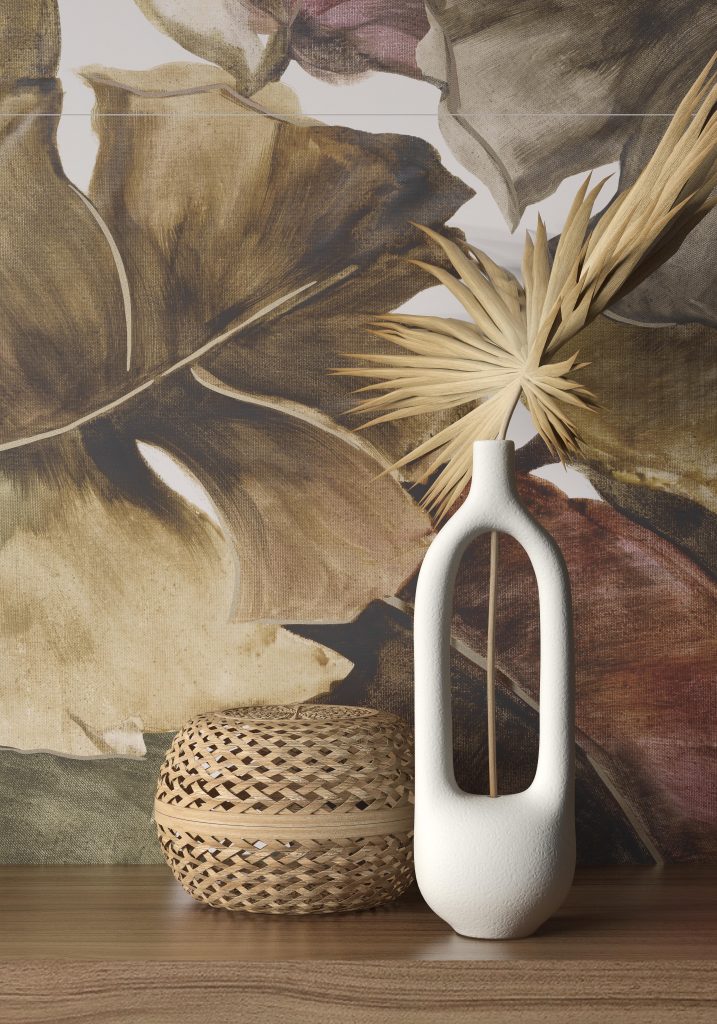 Characterised by its textured effect, as if it were a piece of linen, Foglia combines a neutral background with large leaves, in a palette that draws on earthy tones with green details.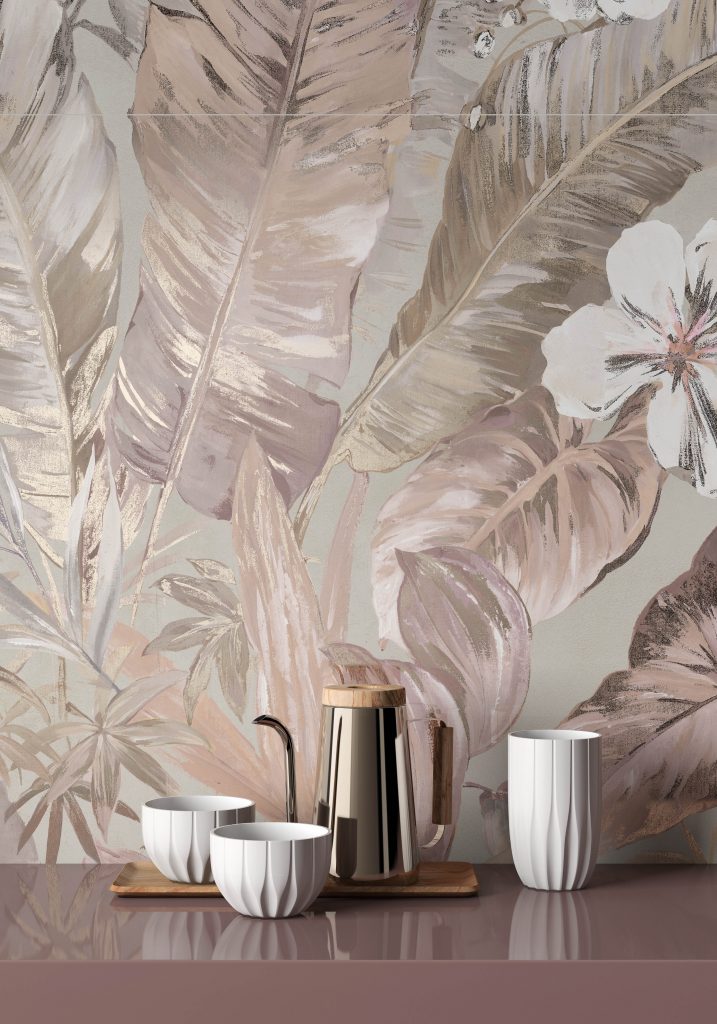 With a vintage aesthetic, Lilla is a tropical decor brimming with colours and elegant details in a range of pastel tones. A floral design in shades of pink, granite, and mustard that will fill your room with a nature-inspired look.