The Pamesa Cerámica brand will present its latest lines of new products during its #CeramicaExperience fair, which takes place from 13-17 June in its new showroom.
Eleganza, with its powerfully expressive way, colour continues to be a primary and universal method of communication, linked to life experiences, childhood, our being… Colours evoke memories and feelings, which is why it's so important to choose them well when it comes to dressing our interiors. Eleganza has now landed as a vibrant, powerful collection. Split into seven colour schemes, using a palette of elegant neutral tones as well as bright, vibrant colours: beige, pearl, grigio, sienna, terra saggio and blu. And it's not just those alone, but this collection also includes decorative elements to accompany them: Nara, which adds a metallic touch and Japanese-inspired flowers; Degli in blue tones with large floral motifs; and Faito, where leaves and poppies add a touch of warmth to your rooms. Eleganza, a wide range of colour ideas that bring together the latest trends in interior design. Available in 60x120cm and white body paste 33,3×100 cm.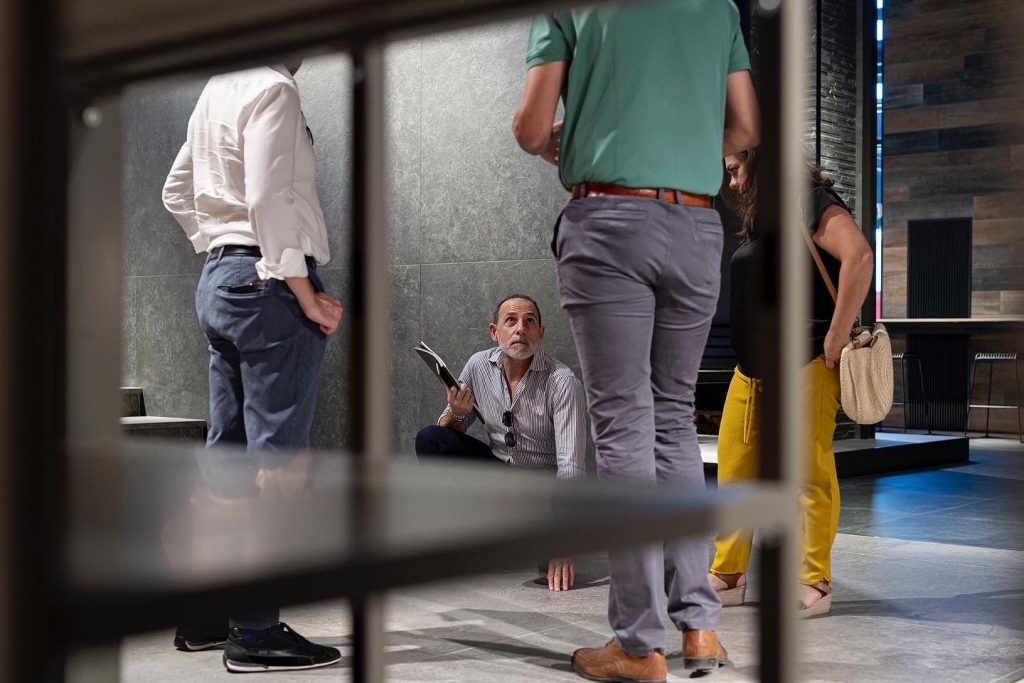 Continuing with porcelain stoneware, Pamesa presents the Tendenza collection in 60×120 cm format. Brush strokes. Inspiration… Everything evokes Art. Handmade drawings by great artists that are reminiscent of vegetation and natural landscapes. That is Lilla, Eden, Serena, Giardino, and Foglia; a world of sensations and exclusive creations that make our feelings flourish. A range that portrays a scene reminiscent of the classic Garden of Earthly Delights. Eden features a dark base, with delicate hand-drawn floral motifs, in a palette of vibrant orange and violet tones. Characterised by its textured effect, as if it were a piece of linen, Foglia combines a neutral background with large leaves, in a palette that draws on earthy tones with green details. Giardino recreates a mural of botanical illustrations in a palette of green and emerald tones. An elegant and sophisticated design that will transform your interiors into a tropical jungle. With a vintage aesthetic, Lilla is a tropical decor brimming with colours and elegant details in a range of pastel tones. A floral design in shades of pink, granite, and mustard that will fill your room with a nature-inspired look. A vibrant design, inspired by nights on tropical islands. Serena boasts an intense and mysterious black background which is covered with metallic leaves and large-scale palm trees.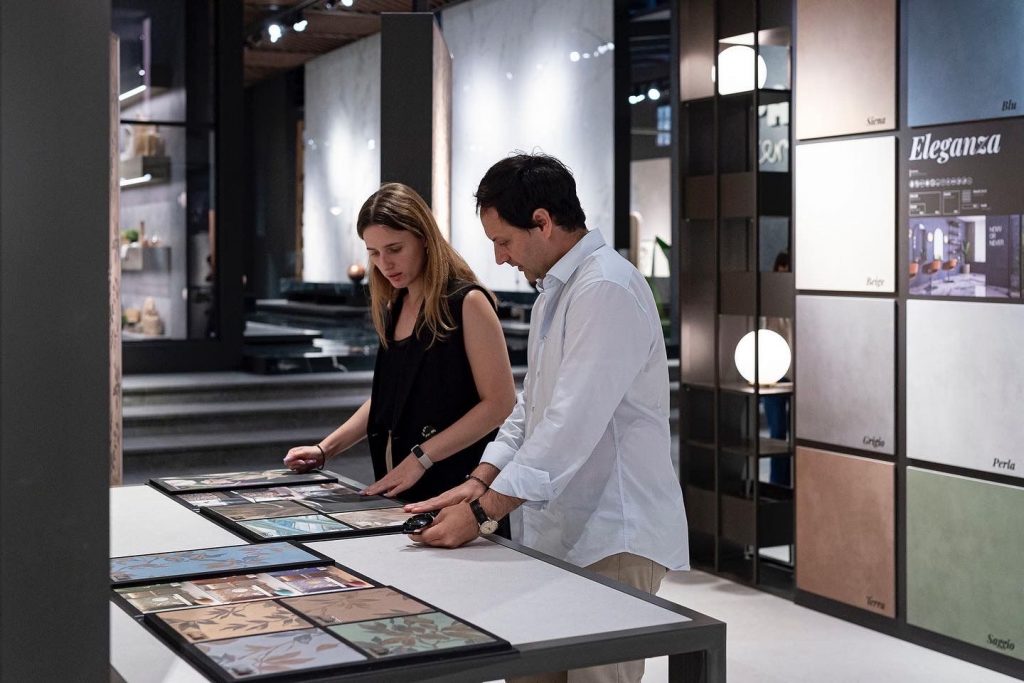 Without leaving aside the monochrome colours, the brand presents Essenza. Small and large sizes. Façades. Flooring. Decorative elements. Essenza has been created using a wide range of neutral colours: bianco, beige, pearl, bulrush, grigio and nero. Tones that look really elegant and restrained for all spaces from contract spaces such as restaurants, shops and hotels to residential spaces. Essenza, a range in porcelain stoneware that combines aesthetics with functionality, ensuring resistant and long-lasting surfaces.
Finally, Pamesa Cerámica will take advantage of the fair to present its imitation stone series: Slate Way and Fiume, and its new marbles, Arebascato and Viola.