Pamesa Cerámica will be presenting its latest new products at #CeramicaExperience, a tile show held at its new showroom from February 20th to March 3rd.
New marbles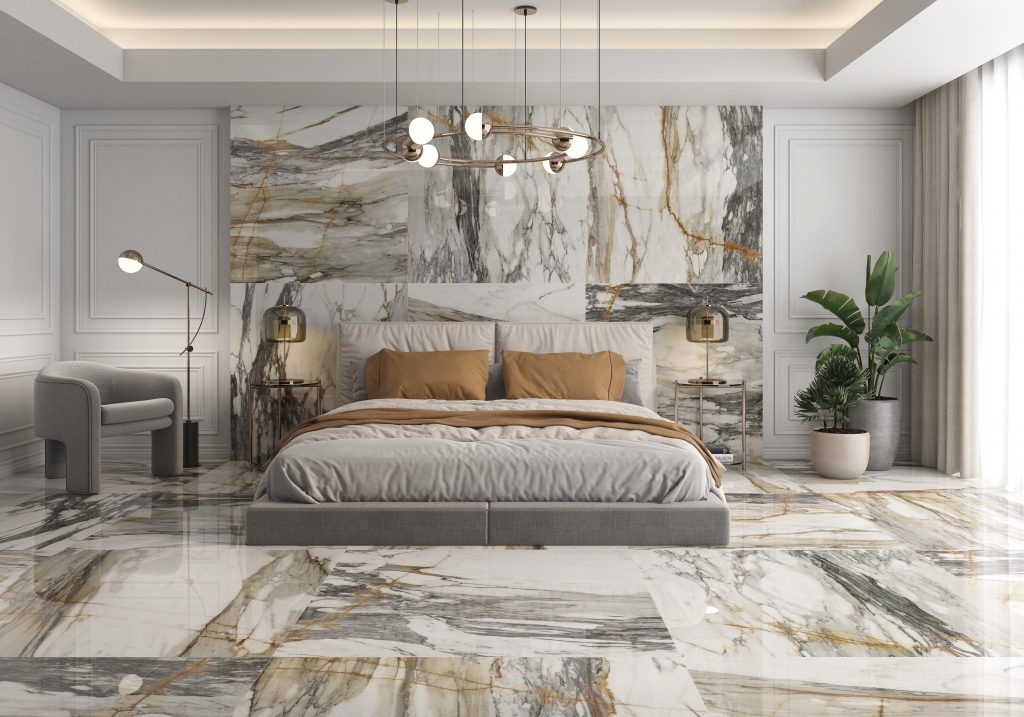 Three new designs have been added to the tile brand's marble-effect range in 120×260, 120×120 and 60×120 format slabs. Lux Nirvana's marble design stands out for the contrast between its creamy background and the coppery veins of the Blue Roma quartzite that inspired it. With its radiant appearance, added decorative value can be brought to living spaces of all kinds. Lux Euphoria conjures up all the rich singular beauty of Verde Borgoña marble. Its dark green background, with all the verdancy of a forest, is lit up by a myriad of white and ochre-coloured sparkles with three-dimensional profundity. This is a design guaranteed to infuse settings with unique personality and a highly distinctive appeal.
In the case of the last model, Utopia, an amazing symbiosis has been achieved between the gossamer white background of the slabs and their complex caramel and lead-coloured veins. This modern design plays homage to a genuine classic: Calacatta Macchia Vecchia.
New stones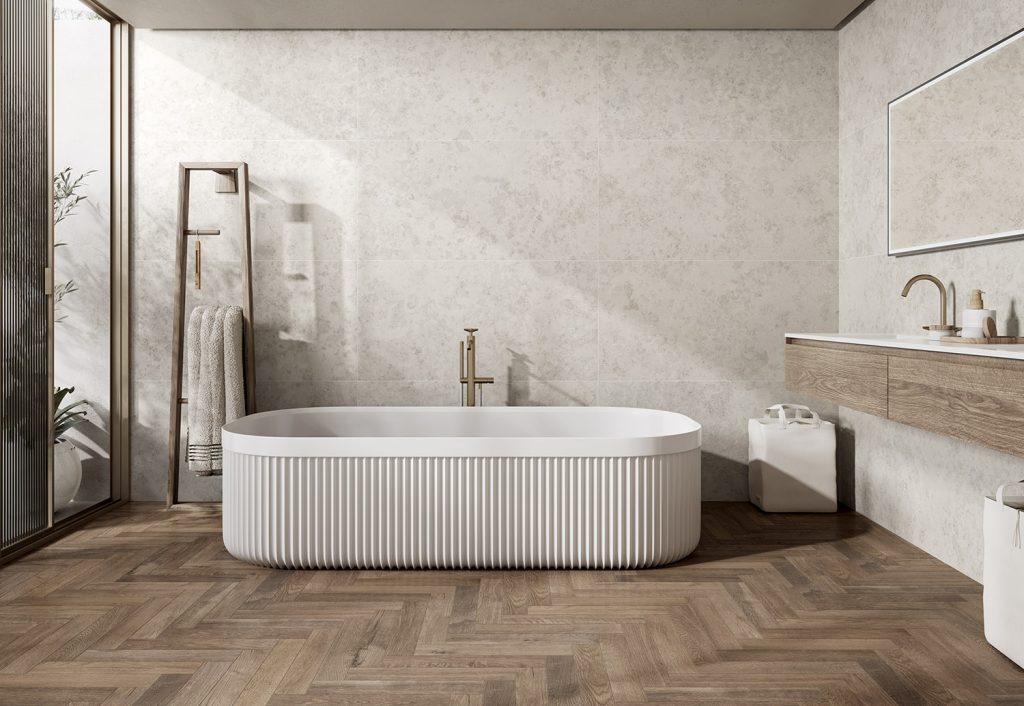 Pamesa's range has been further extended by four new stone-effect models in 60×120 and 120×120 formats. With its snowy white background smattered with grey veins, Pietra di Marmi pays tribute to Invisible Light Leather, a design evocative of light and dark or ice and snow. With its dense, uniform appearance perfect for dressing up a wide variety of settings, Pietra di Savoia emulates stone from the Haute Savoie area.
The third new model is Pietra di Jura, with a design also evocative of French stone, in this case from the northern Alps. Thanks to the ammonite fossils in its surface design, it brings to mind the elegance and sobriety of the moon. Lastly, with its slate design, Pietra di Lavagna conjures up all nature's might. Its exquisite choice of elegant colours ranges from warm shades of Welsh slate to cool neutral ones, like the dark grey slate found in Germany.
A decorative touch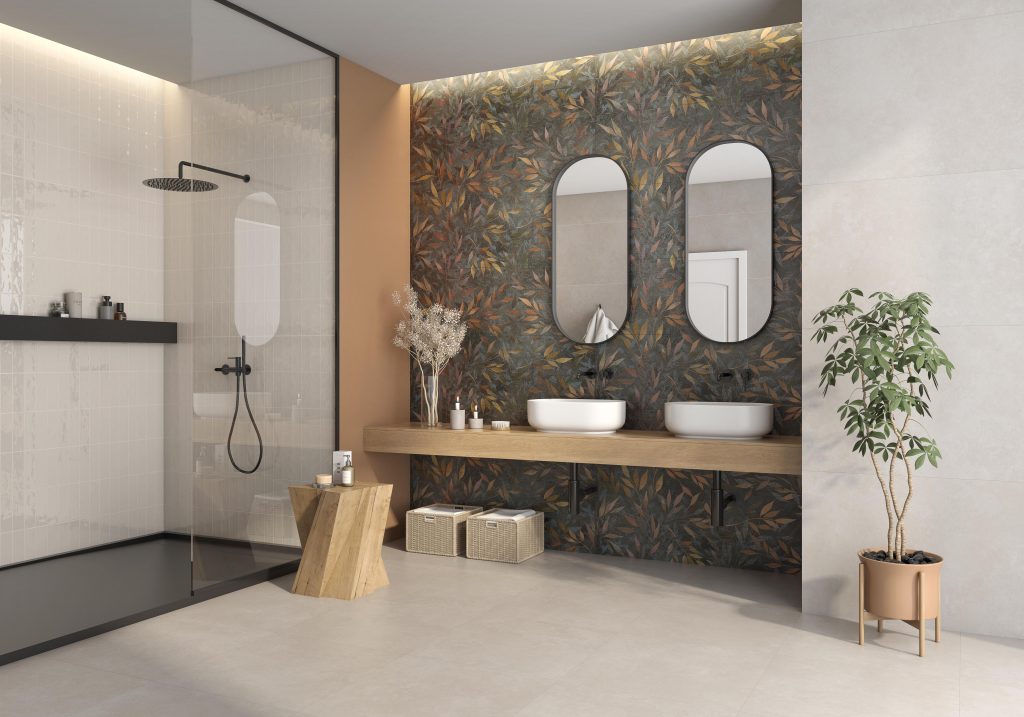 Pamesa has also added to its décors, with three new 40×120 white-body designs under the ZEN name. The three models, TOKAI, NAGOYA and NAHA, all draw their inspiration from Japanese culture. Their floral or plant designs in vibrant colours summon up Japan's natural beauty, helping to transform any corner of the home into a restful oasis.