Whether it's a renovation or a new build, choosing the materials for covering our home is a crucial decision. Two of the areas that require the most careful consideration when it comes to the selection of materials and tiles are the kitchen and bathroom. It means considering numerous elements – the porcelain tile colour, shape, size and finish…
The choice of bathroom wall tiles will depend on the characteristics of the room itself: whether it has natural light, the space, the layout of the sanitaryware…and last but not least, the style of your home. In this post, we've opted for neutrality, and will therefore be considering the possibilities white tiles provide when tiling our bathrooms.
Covering your bathroom in light tones
Neutral tones create a sense of order, cleanliness and brightness… making them the perfect choice for those of you looking for light and spaciousness. Far from loud colours or the austerity of more muted tones, white tiles create an eye-catching effect in your bathroom.
White tiles are the perfect match for other textures or finishes that create a sense of movement, such as embossed porcelain tiles, but they can also be combined with other colours.
Indeed, white allows us to mix and match other tiles in cold or warm tones, such as cement, wood or metal effect porcelain tiles…In this post, we've opted for the combination of white bathroom wall tiles with wood-effect porcelain floor tiles.
Combinations of white bathrooms and wooden floors  
Scandi, classic, oriental or rustic styles have become the greatest sources of inspiration for interior designers this decade. They all have a preference for a common material: wooden flooring. In each case, the design and graining of the wood will vary. More contrast and character for spaces with a rustic inspiration or softer styles if we're trying to create an oriental effect in a space.
What tone of wood should I choose for the floor of a white bathroom?  
Wood in any tone will bring out the beauty of your white tiles thanks to the shade variations, the depth of the graining and the perfection of the knots.
It's true that lighter tones, which form less of a contrast than darker woods such as ebony or wenge, will further add to the sense of spaciousness and brightness we seek, as well as transmitting an atmosphere of calm and relaxation when using this space.
Here we leave you some of our bathroom combinations featuring neutral tiles and wooden flooring. ❤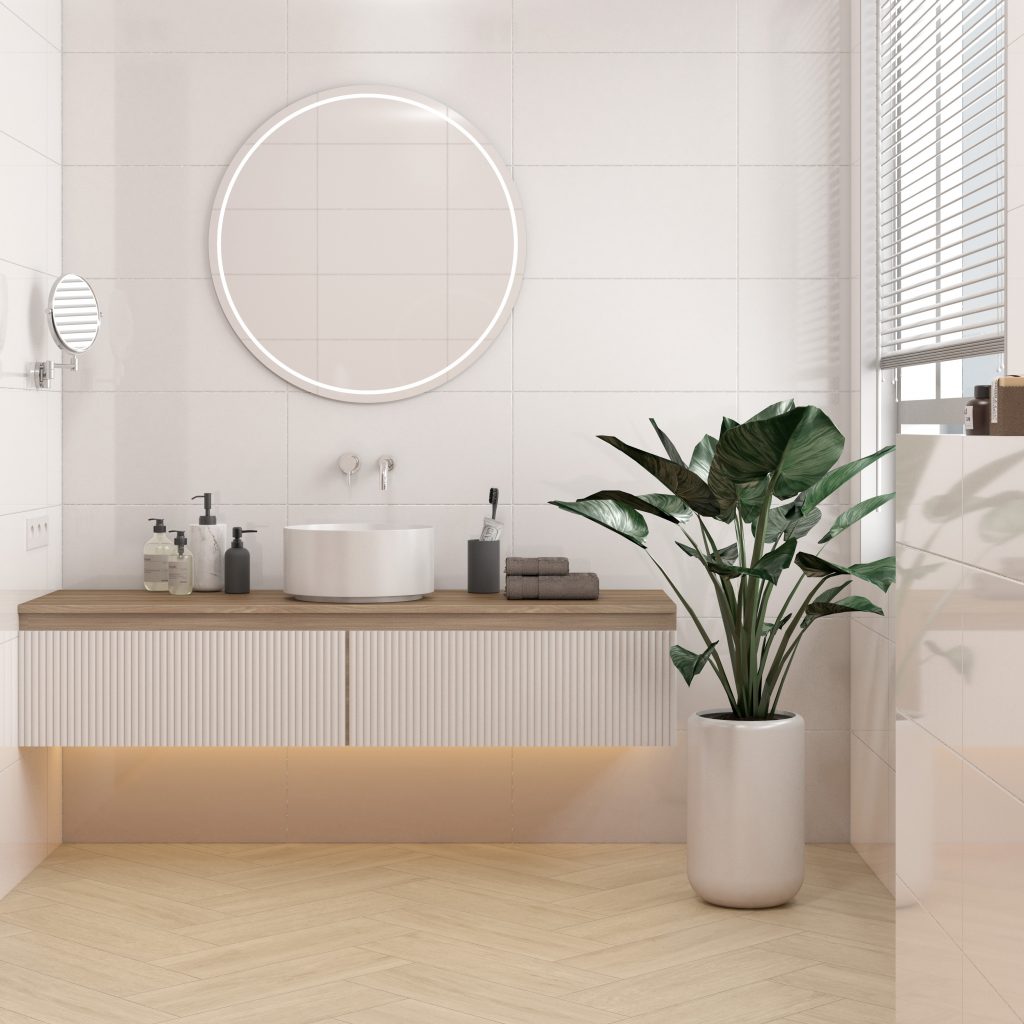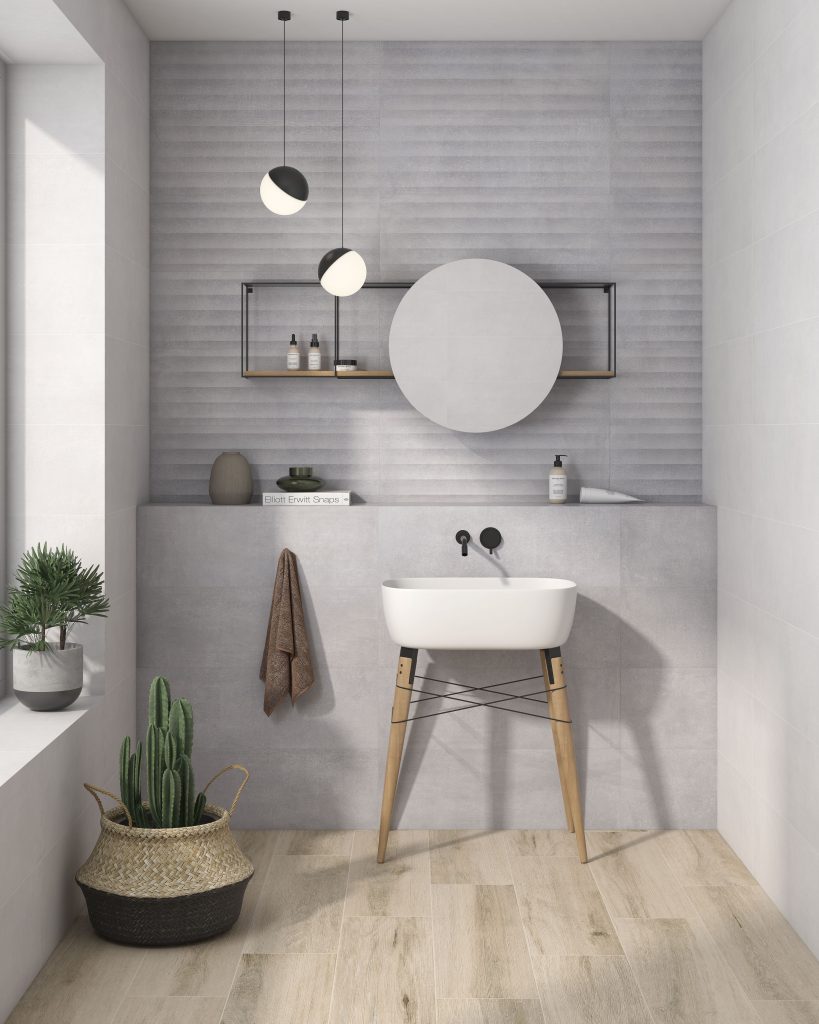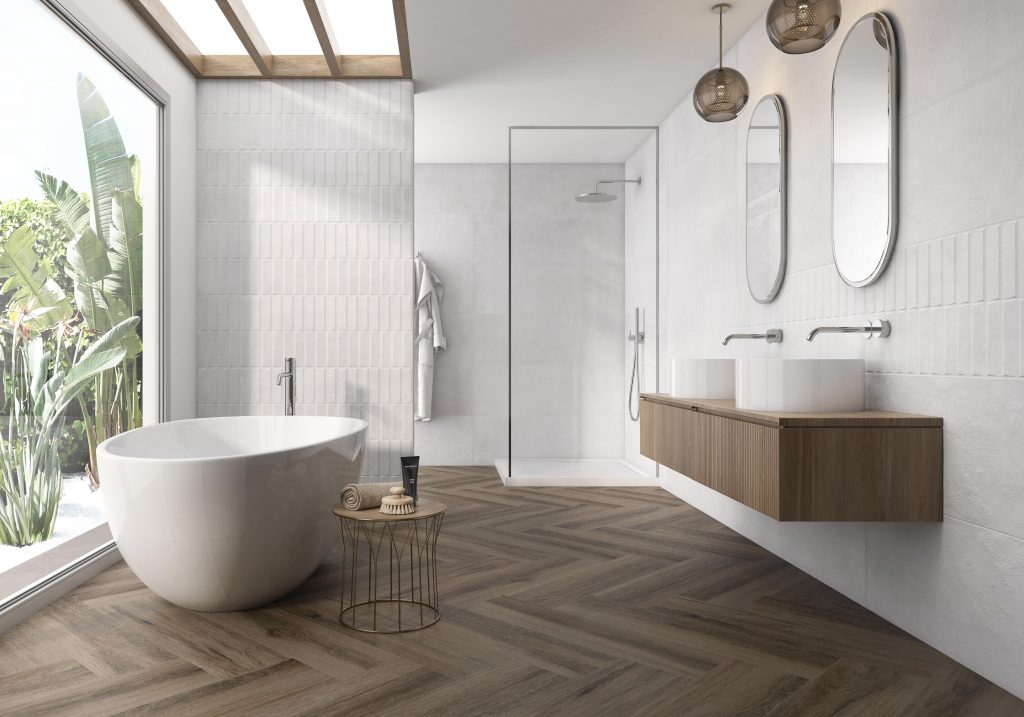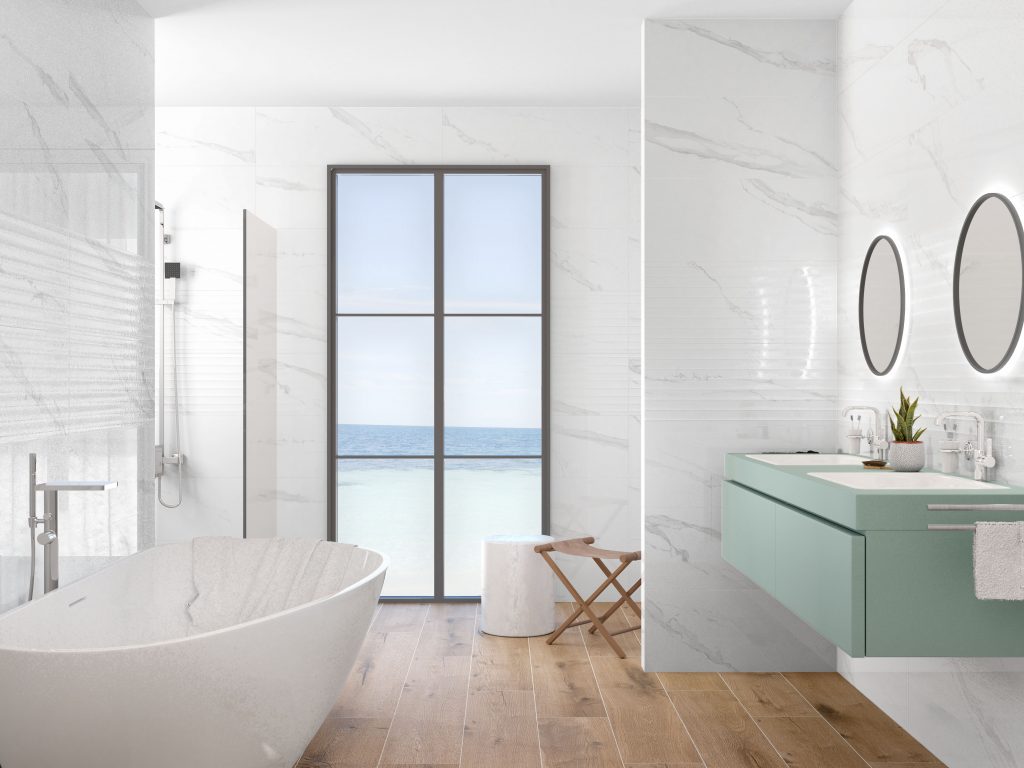 Esta entrada también está disponible en: Spanish