From today until 21 April, the Orange County Convention Center in the city of Orlando will become the nerve centre of the international ceramics sector with the Coverings trade fair. Once again, Pamesa Cerámica will be there to showcase its new ceramic floor and wall tile products to design, architecture and decoration professionals. The company's space will be located in the Spanish pavilion, stand 4802.
New stones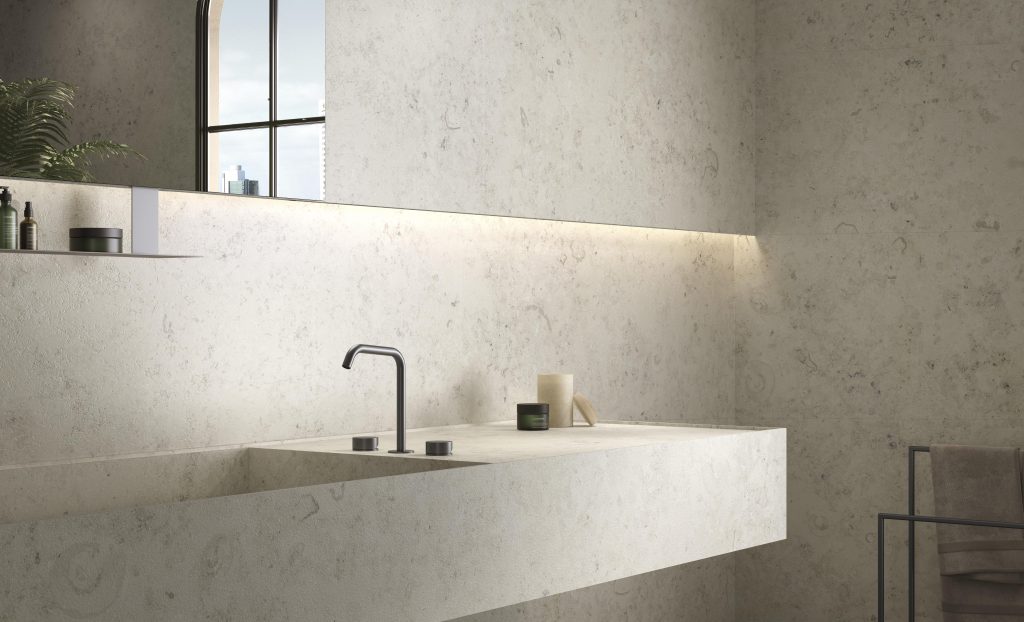 An unavoidable meeting point where Pamesa will confirm its commitment to stone imitation porcelain tiles, Pamesa adds four new models to its catalogues in 60×120 and 120×120 formats: Pietra di Marmi, characterised by a pure white background on which grey veins emerge, this model pays tribute to the invisible light leather, a design that represents light and darkness; ice and fog.
Pietra di Savoia pays homage to the Alta Savoia quarries with its dense and homogeneous look, which is perfect for dressing projects of any style.
Thirdly, Pamesa presents Pietra di Jura, a design that also comes from France, from a quarry located north of the Alps. Thanks to the ammonite fossils that lie on its surface, this material reminds us of the elegance and sobriety of the moon.
And to end this chapter, Pietra di Lavagna, a model that reinterprets a slate, displaying the full force of nature. The exquisite range of colours offered by this series is made up of the most elegant shades: from the warm ones from Wales to the coolest and most neutral ones such as the dark grey of German origin.
New marble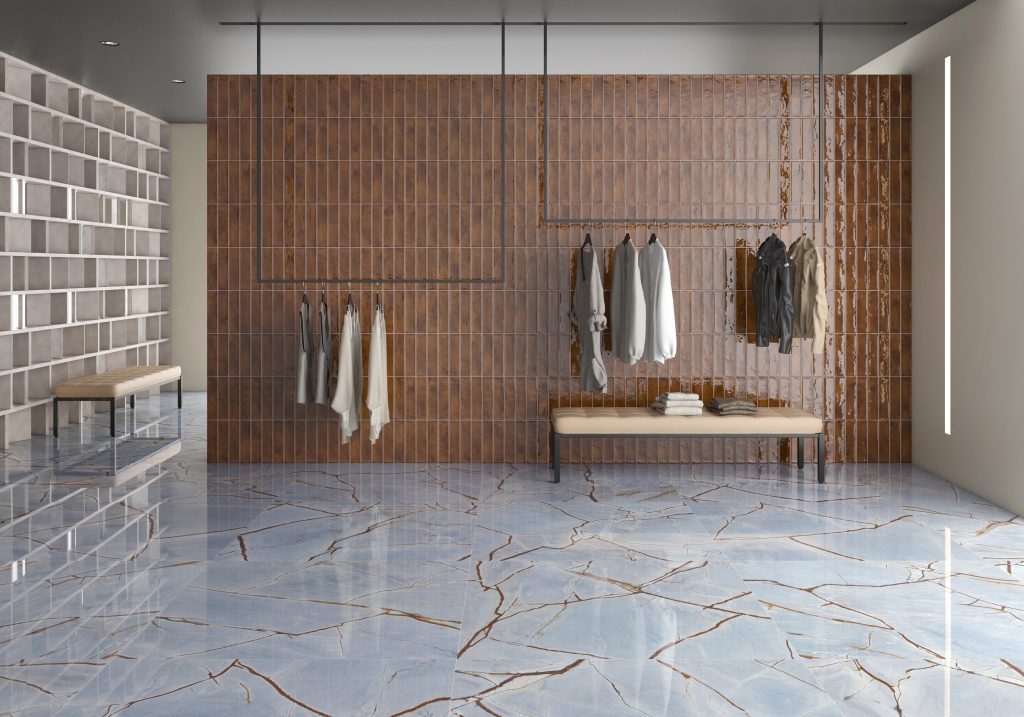 To its marble collection, the brand adds three new designs available in 120×260, 120×120 and 60×120 slabs: Lux Nirvana, a marble that exalts the contrast between its creamy background and the coppery veining of its original structure: the blue Roma. This design reproduces a radiant visual effect and brings a high decorative value to any room.
On the other hand, it presents Lux Euphoria, which reproduces the purest and most incomparable beauty of Burgundy Green. A model with a deep, dark green background, as if it were a forest. With a landscape that is illuminated by infinite white and ochre sparkles that follow the outline of a three-dimensional brush, Euphoria will give any space a distinctive touch with character.
Finally, Utopia, which represents the perfect symbiosis between the harmony of its ethereal white background and the complexity of its veining, characterised by caramel and lead tones. A contemporary design that at the same time pays homage to a true classic: calacatta macchia vecchia.
Solutions in ceramic wall and floor tiles that bring together the beauty of woods, stones, marbles and cements that have made a difference at the most important trade fair for the ceramics sector in the United States. Collections that represent the great variety of trends in the world of architecture and interior design.