What are the characteristics of industrial design styles?
Industrial looks have become increasingly popular in interior design, thanks to their perfect blend of old and new. The secret to this kind of look is to combine carefully chosen vintage features with elegant modern décor. What springs to mind when we talk about industrial design styles? That's easy: a New York loft, with brick walls, exposed ventilation ducts, and black leather furniture.
In reality, this kind of design style is not just limited to lofts. With the passing of the years, it has been adapted to "real size homes", with the kitchen and the living room being favourite places for this kind of style. Industrial-style kitchens offer a superlative combination of modern features and vintage touches, with a mixture of textures and shapes that guarantee a warm, welcoming, yet dynamic feel. Let's see how this style can be brought to your home.
The perfect wall tiles for an industrial-style kitchen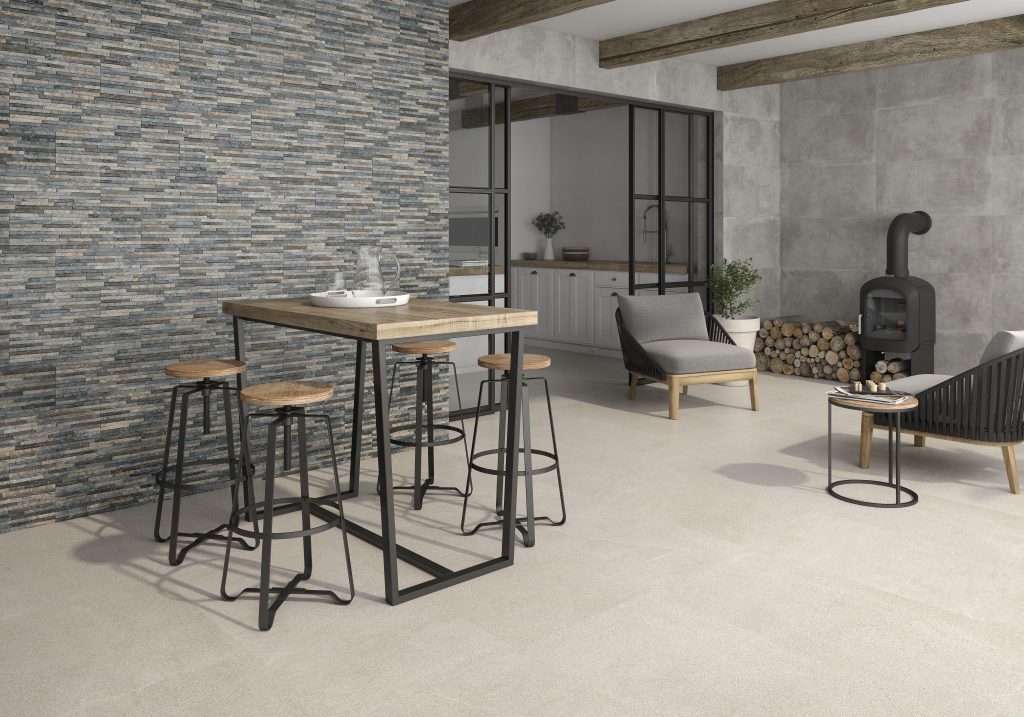 One prime feature of an industrial look is a lovely brick wall. This can be achieved by opting for imitation brick porcelain or white-body wall tiles, such as the Toscana series from our Origin collection, with a traditional, rustic appearance evocative of natural terracotta tiles. Our range also includes another brick-effect series, Brickwall, with an uneven textured surface perfect for emulating exposed brick walls. This series also comes in other colours traditionally associated with all the charm of brick walls, including black and white– two of the most interesting ways of achieving an industrial effect.
If you are looking for something a bit bolder, you might prefer metal-effect tiles, since metal is another material typically used in industrial-look interiors, evocative of the big factory warehouses that inspired this trend. Two of the most up-to-the-minute series in our range are Alloy and Rusty Metal, both porcelain tile series in a matt or semi-polished finish.
The floors of industrial-look kitchens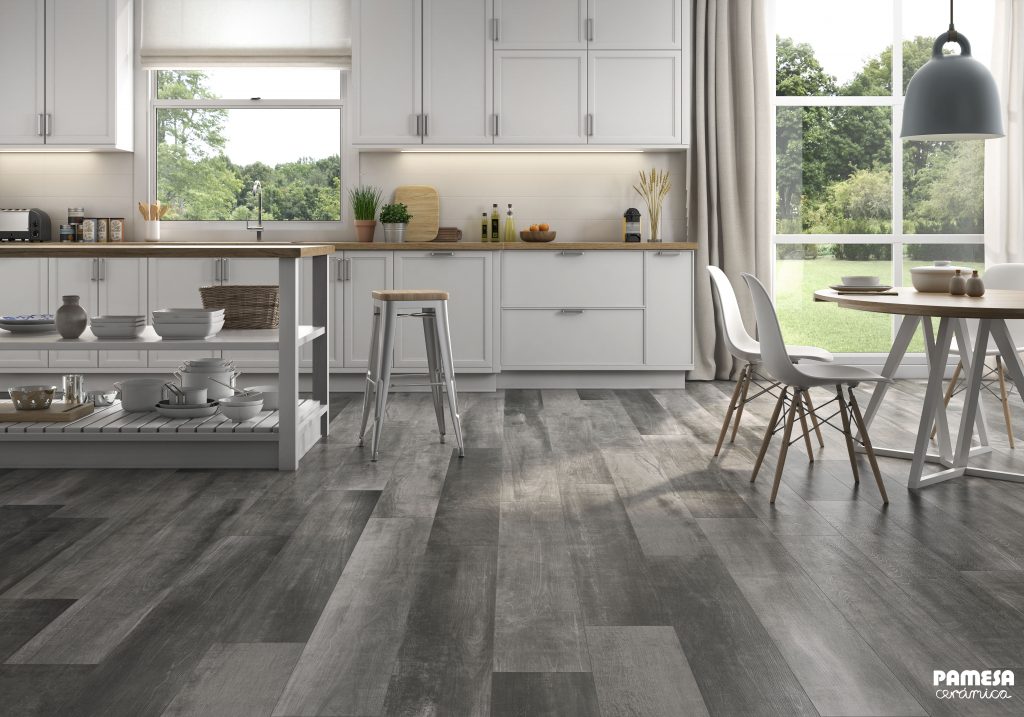 The metal-effect tiles we mentioned above can also be used as flooring. However, for a kitchen with an all-round industrial appeal, there are two other brilliant alternatives. The first is to opt for wood-effect tiles, reminiscent of the natural materials also found in industrial settings. Two possible options are the At.Cottage series, with a natural looking untreated wood grain pattern, and the Sonoma series, with a strong personality thanks to its high degree of shade variation.
The other possibility is to go for encaustic-effect tiles, particularly ones with a worn appearance. They are not one of those prime design features we mentioned above, but they do add a retro-vintage air, with patterns that bring colour, movement and a buoyant feel to kitchens.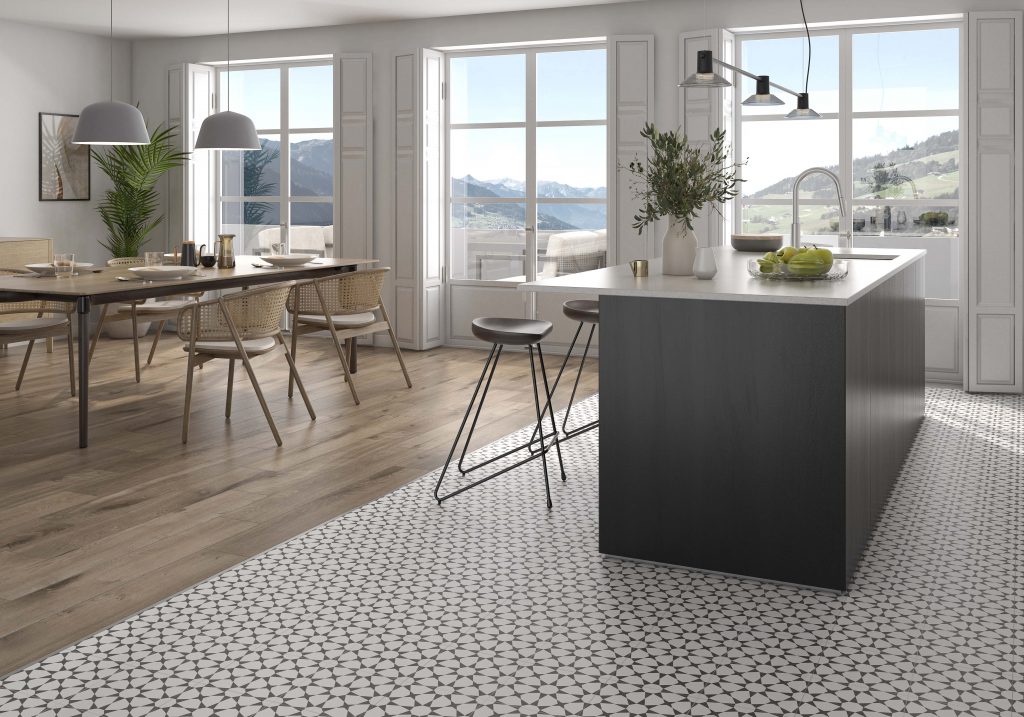 How do I decorate my industrial-style kitchen?
If you've opted for wall and floor tiles with a strong industrial air, the furniture and decorative features must compensate for this. With this kind of design style, metal is all important, repeated in almost all the decorative features, such as metal shelves for storing food or vintage bar stools. Wood tables with black metal legs are also typical in settings with an industrial look, often accompanied by seating upholstered in reddish brown leather, like the colour of red brick. Stainless steel is another must in the creation of industrial looks.