Welcome summer. We are celebrating the arrival of the summer season with five proposals for ceramic floors that are just right to give your home a fresh, cheerful and light air.
Remember that you can achieve great results without a major upheaval. Just turn the flooring into the focal point of the room you want to spruce up. Take a look at these ideas to bring summer's freshest floor tiles into your home:
#1. Anti-slip for outside spaces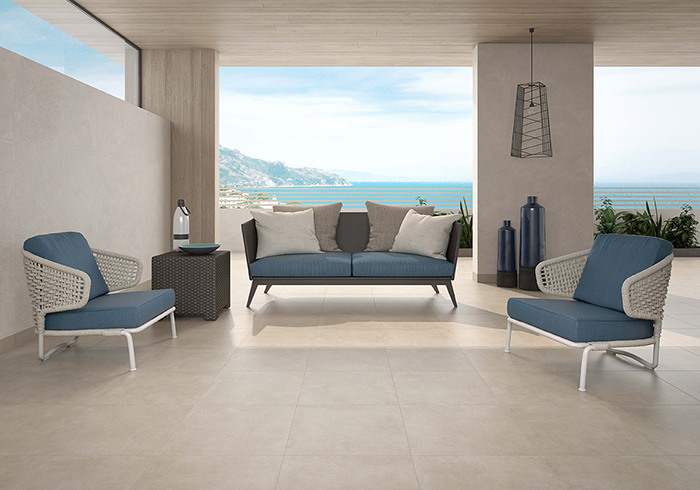 Terraces and patios are always the most popular areas of the house in the summer months. If you are looking for exterior flooring, the best option is a ceramic floor tile with an anti-slip finish. Style Adz, in taupe and 60×60 centimetre format is ideal, and reduces the risk of slipping.
#2. Light colours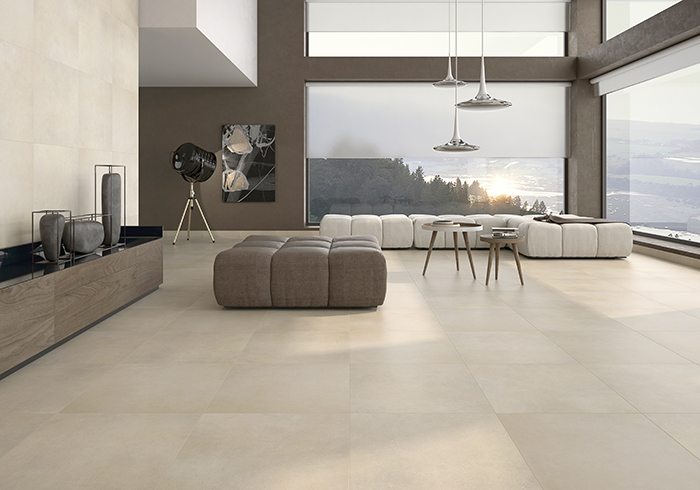 Neutral tones give a fresher feel to your home. In this case we have chosen Beta, in the shade arena in 60 x 60 centimetre format for both the floor and the wall tiles. This option reinforces the concept of elegance, letting decorative accessories add contrasting touches to the monochromatic space.
#3. High gloss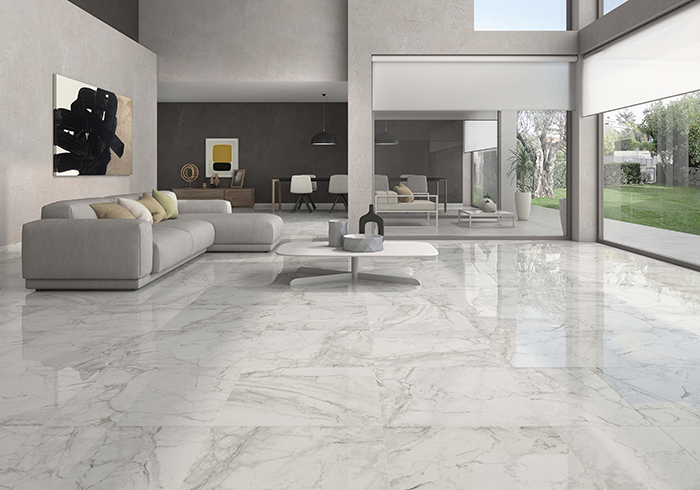 Let the summer light to your living room during the longest days of the year. The high-gloss polished finish from Luni, a white tile with a 75 x 75 centimetre format, gives the impression of a much lighter, larger room.
#4. Wood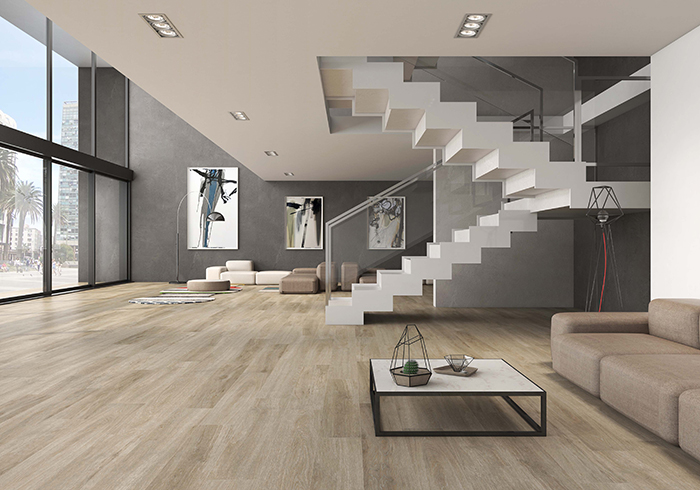 Bring the authentic look of wood into your living room, but with the advantage that it will look the same with the passing of time. Greenwich, in taupe and 20 x 120 centimetre format does not deteriorate with use and offers guaranteed easy maintenance.
#5. Natural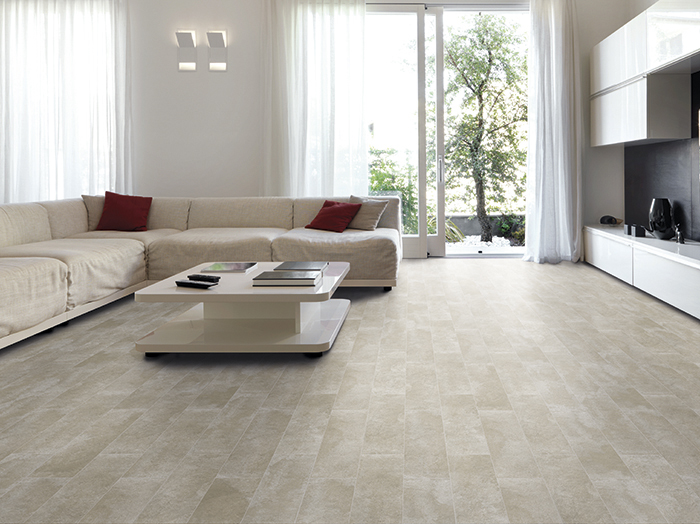 Introduce the colours of nature into your home. These ceramic pieces in the shade ópalo and 20 x 60 centimetre format from the Wald series reproduce the purity and tones of nature, combining the visual warmth and comfort that every living room needs.
In sum, 5 ceramic floor tiles to breathe new life into your home – soft tones and simple lines bursting with summer freshness. Ceramic solutions to bear in mind whether you are about to move into a new house or you are looking for the best materials for a makeover.