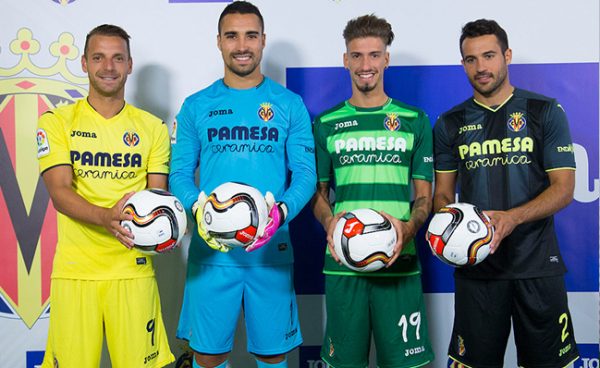 The team sponsored by Pamesa Cerámica is showcasing its kit for the 2016/17 season. Villarreal CF is a club with huge numbers of supporters who always accompany the team throughout Europe to watch them play. Often they just go to see the match and then return straight home, with their discoveries as travellers just being limited to the result of the game.
This year is different though. The club has got through again to the Champions League and to celebrate it, Joma has created 'the Villarreal T-shirt that helps you discover Europe': the first T-shirt to incorporate an audio-guide so that supporters can get to know the whole city while they wait for the match to begin. Since Villarreal is back in the Champions League, it is time for fans to get to know Europe properly.
With this in mind, Joma uses Shazam, an application that not only identifies music but also features visual recognition technology for identifying images. Now, for the first time, it will be applied to fabric, to the shield of the Villarreal T-shirt. In this way, to listen to the audio-guide, all fans have to do is to open Shazam, activate the camera, scan the shield and be guided by the T-shirt.
The first audio-guide will be available as soon as the first city that the team will play at this year in the Champions League is made known. The rest will be activated as the competition progresses and Villarreal travels to new cities.
To publicize it, Joma has created an original ad. featuring two Villarreal supporters called Armando and Carmelo, who are the first to be guided by the T-shirt. To see it, click on the word "video" on the above link or on this one: "The T-shirt that helps you discover Europe"