Ceramic tiles offer endless advantages: they are long-lasting, resistant and easy to clean, to name but a few. This makes them an ideal choice in home refurbishment projects or for giving new facelifts to living spaces. Today we offer you a few makeover ideas for the home:
Add a soft touch: As we have already seen, among the latest trends for 2019 (such as #SoftHeritage), soft pastel colours are all the rage. By choosing tiles like those in the SMART collection for kitchens and bathrooms, relaxing settings can be created with a warm homely feel, while also ensuring an attractive luminous appearance: a look that will never become out of date.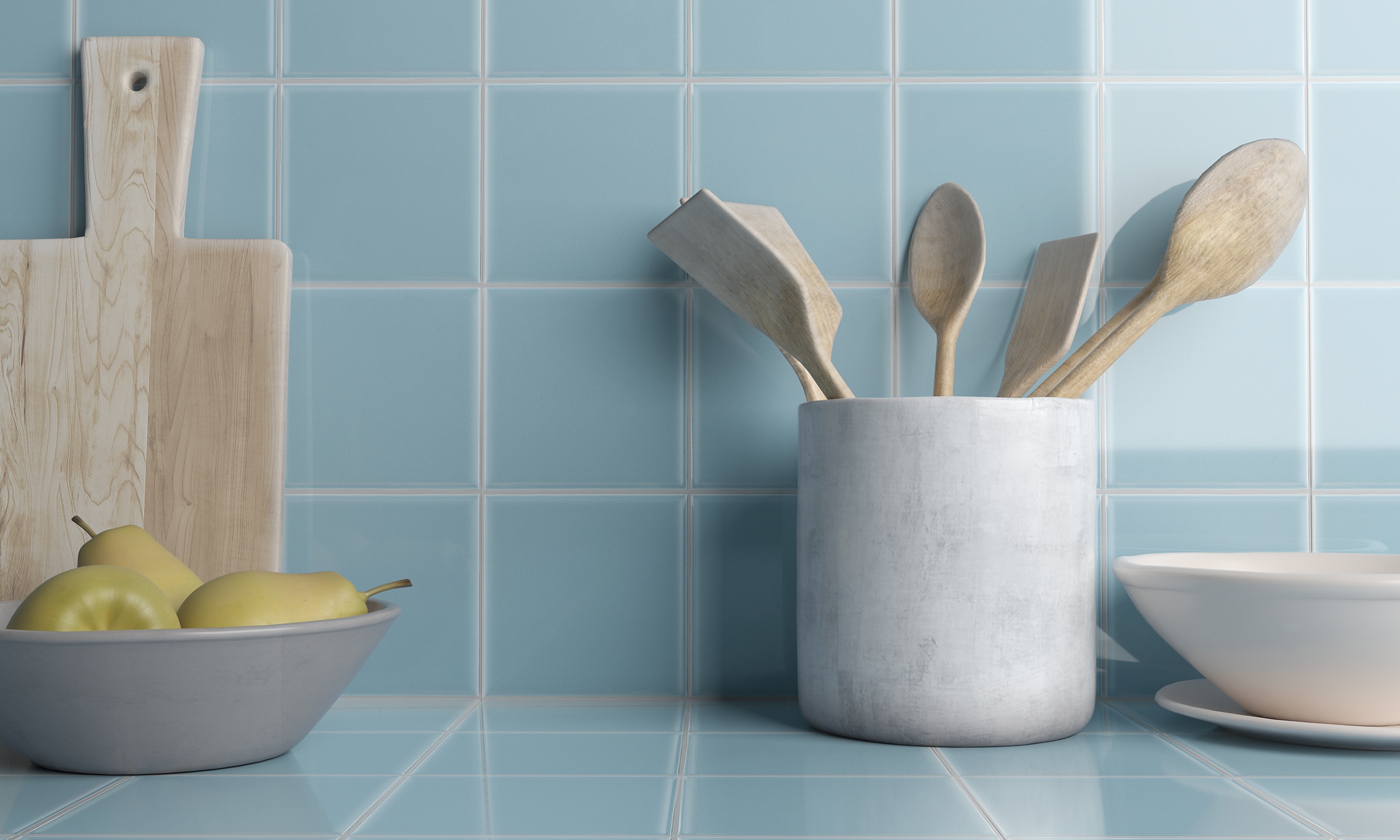 Separate settings visually: New trends in interior design give priority to spacious open-plan designs. Within these rooms, different areas can be defined by combining varying styles, sizes and designs. For instance, cement tiles from the ART or DECO collection can be used to differentiate certain areas of the bathroom or for the transition from the kitchen to the living area.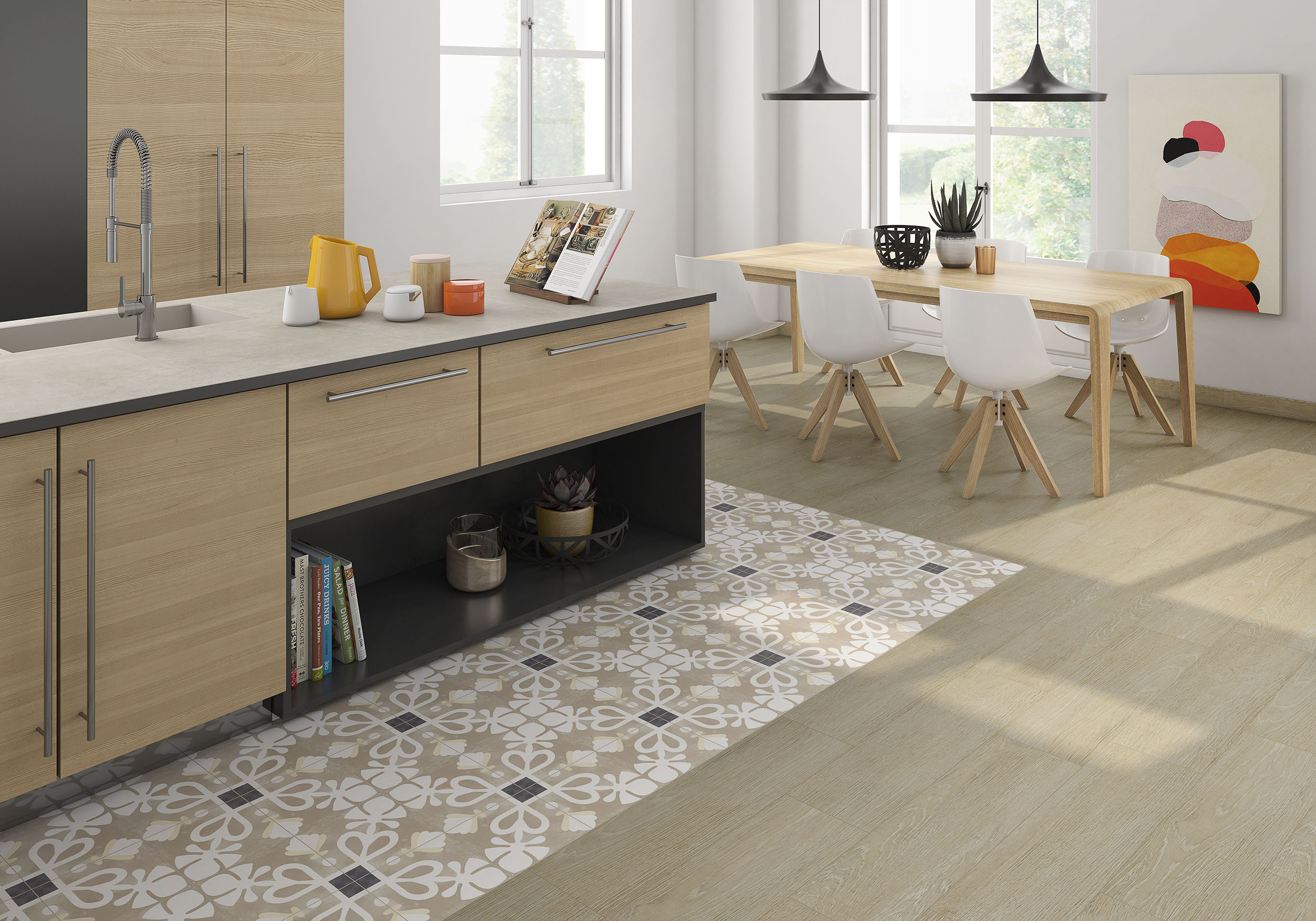 Stracciatella looks: Classic terrazzo looks have made a comeback in new reinvented style. This type of design stands out for its uniformity and visual continuity, particularly if large 90×180 or 120×120 formats are chosen from our CR CEPPO or CR GRANSASSO series. By combining them with other finishes, like wood, chic living spaces can be given a distinctive new allure.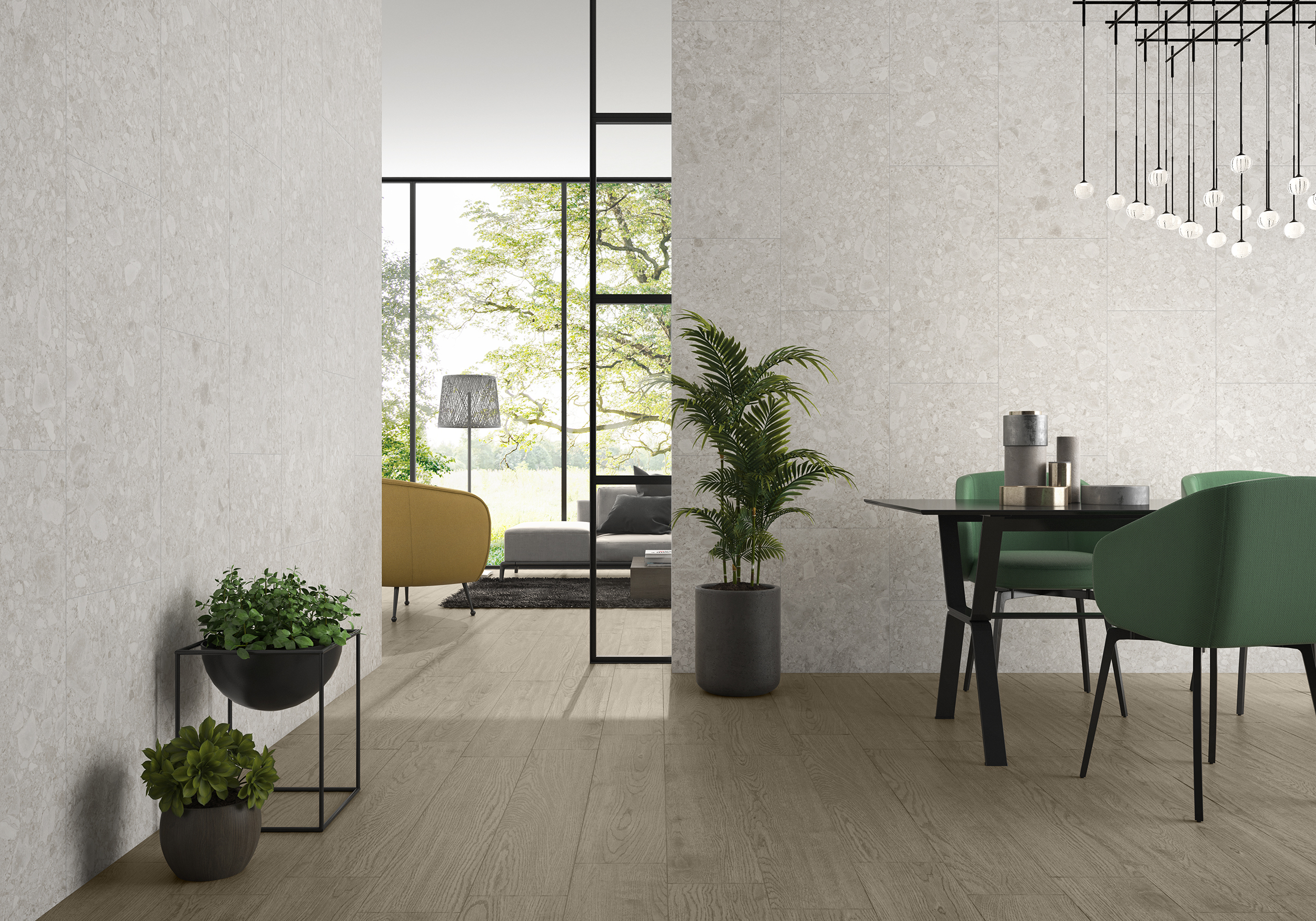 Just like real wood: Wood fanatics in search of something really long-lasting should opt for ceramic wall or floor tiles that reproduce all the beauty and charm of the genuine article. Porcelain tiles like ES NERA 25X150 imitate wood to perfection in a variety of formats and colours.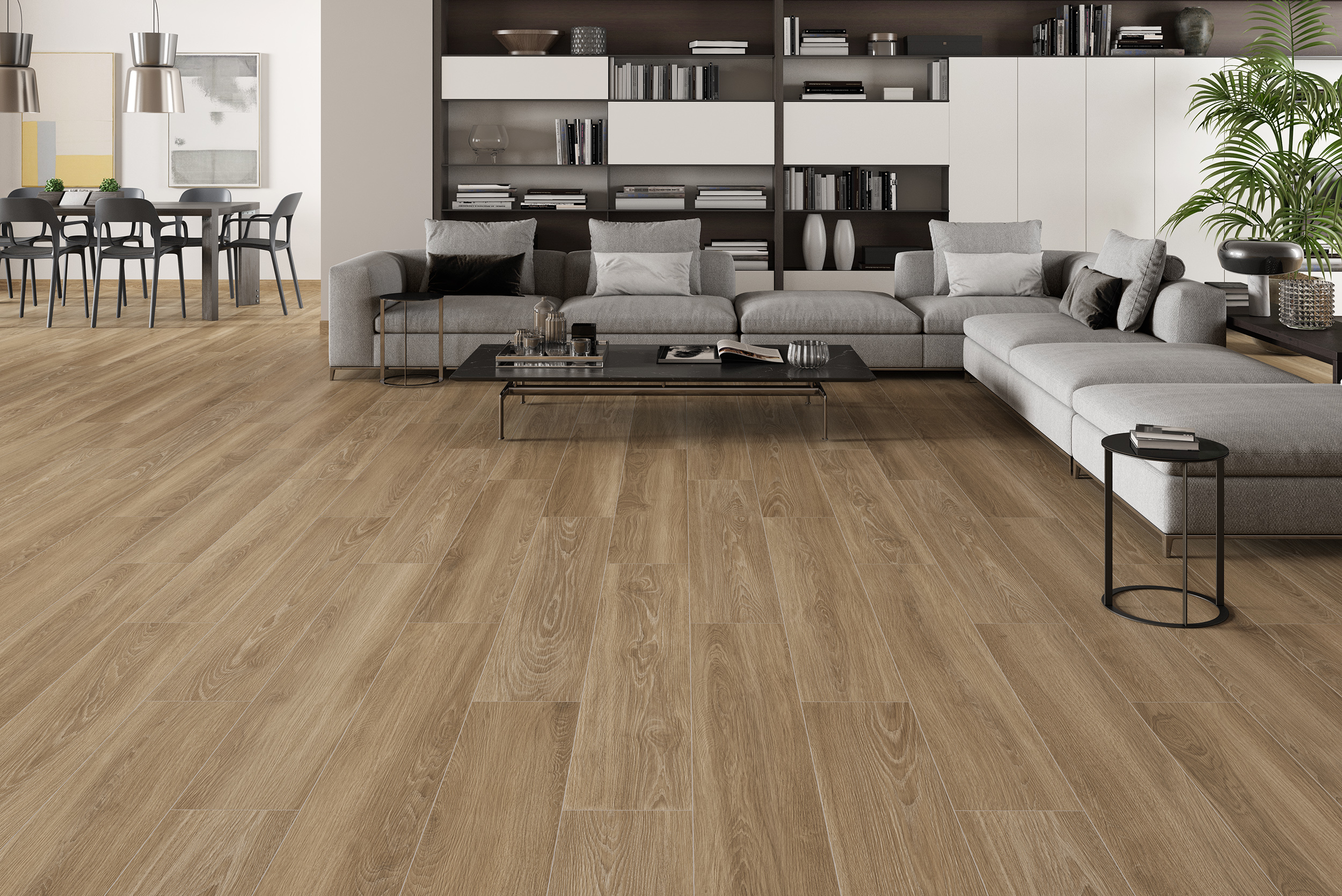 Urban hues: Brutalism Style is an emerging new trend that takes raw materials as its source of inspiration, focusing on all their attractions and essential qualities. Its star protagonist is cement in neutral colours able to bring added spaciousness to living spaces. When cement looks are combined with high-quality woods and certain vintage decorative features, living spaces with a warm cosy feel can be achieved. One prime example is the ES ESSEN collection.