Brutalism is a new emerging trend that emphasizes the qualities of raw unworked materials. Marble, granite, cement and igneous rock are some such examples of the materials that can be used to create this look. In this blog, we offer a few examples of cement-look wall and floor tile models with all the necessary technical properties to ensure minimum care and maximum durability.
Our grey Lubeck model stands out for its unique timeless appeal and when it is used in combination with its décors, which feature patchwork designs in Mediterranean shades of colour, a refreshing rustic charm can be brought to homes.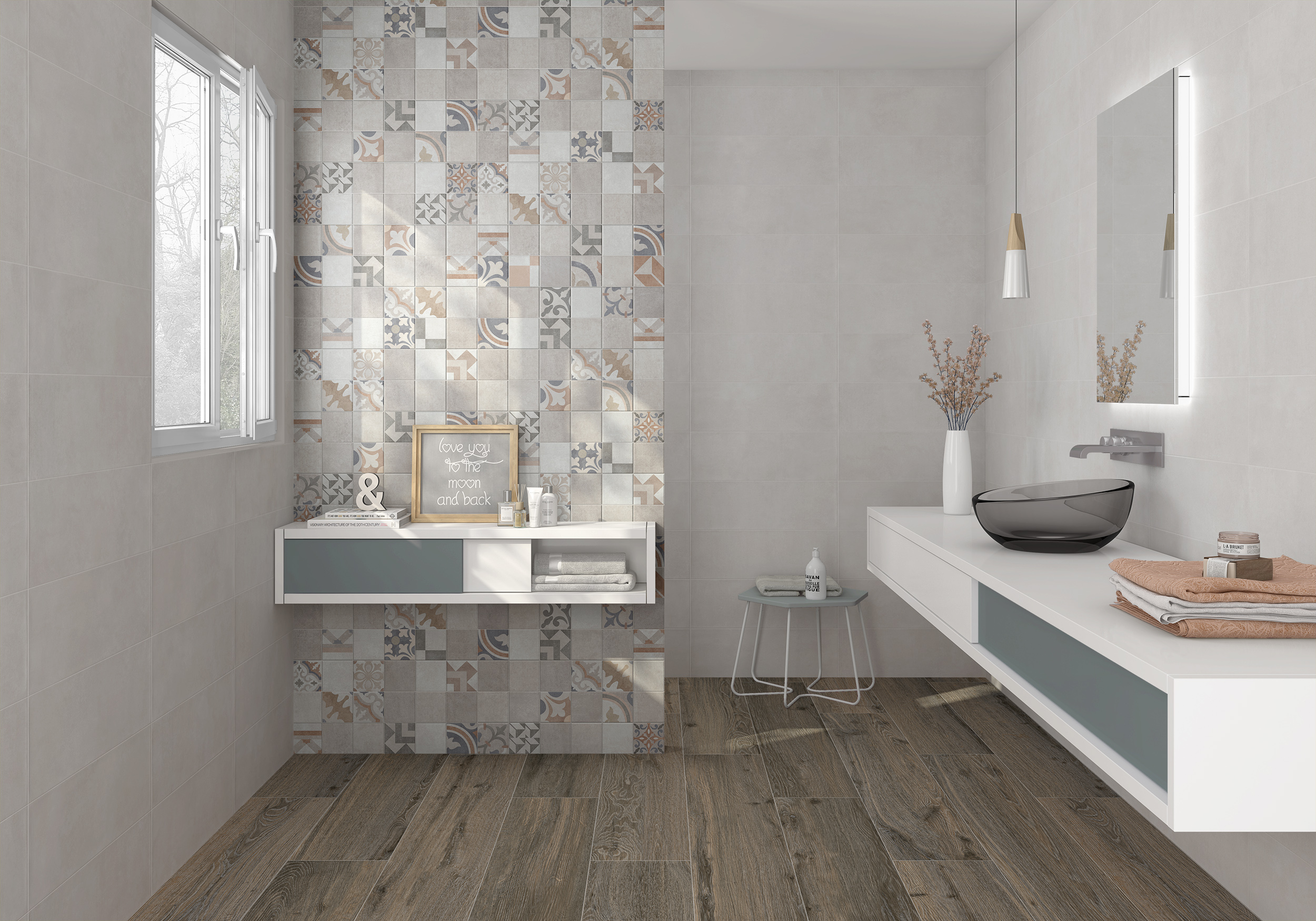 Another advantage to cement-look tiles is their almost invisible tile joints, thus ensuring a more seamless appearance. In this case, our ash Koncept model in a 120×120 format manages to highlight this sense of visual continuity.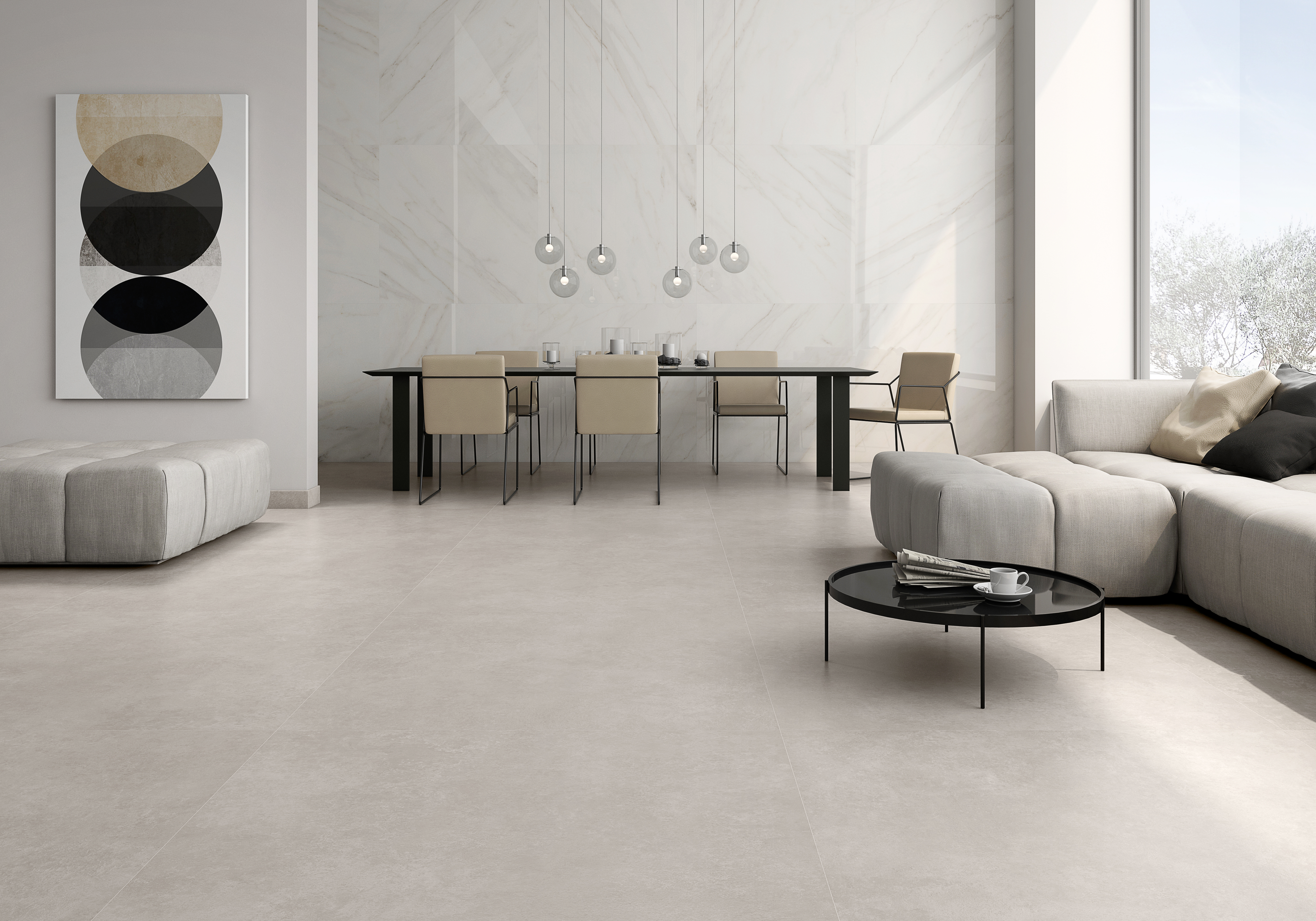 As you can see, cement is a material with a strong essential appeal, and the Es. Essen Tórtora model in a 45×90 format shows how its neutral colours manage to infuse settings with added spaciousness. In combination with fine wood and certain vintage items of décor, a warm cosy feel can also be created.