At 10.21 a.m. today, 23rd September, we welcome autumn in mainland Spain. The change of the season also calls for a makeover in your home to give it a feeling of warmth.
Today we bring you 5 ideas to fill each room with autumnal textures, embellishing spaces with seasonal colours and breathing nature into every corner.
#1. Natural neutral tones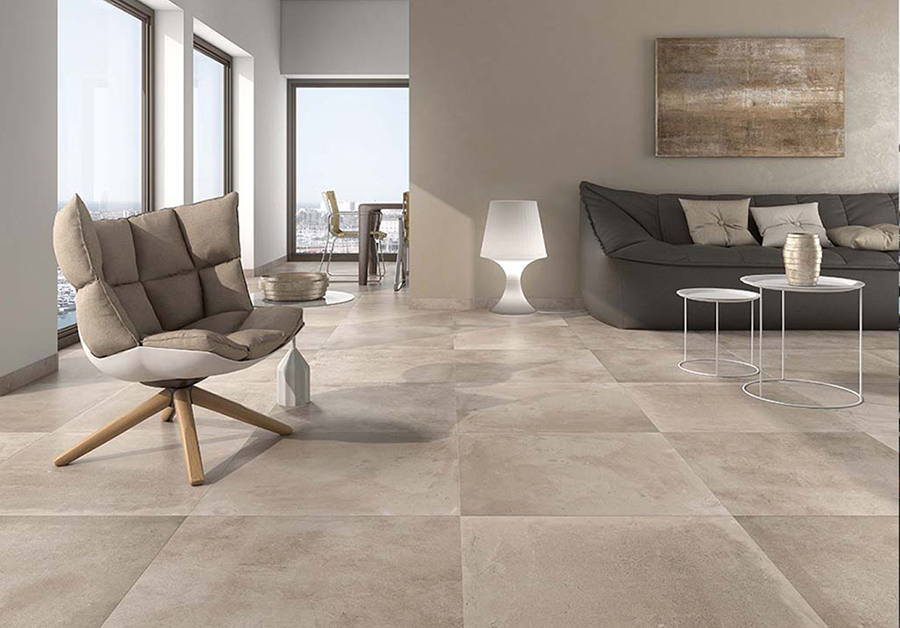 One of this season's strongest proposals is seen in colours like sand, beige, off-white and toasted white, shades that combine to form a multitude of calm, serene possibilities. Titan Mud, in 75×75 centimetres, creates a relaxed atmosphere and at the same time increases the feeling of spaciousness.
#2. Industrial style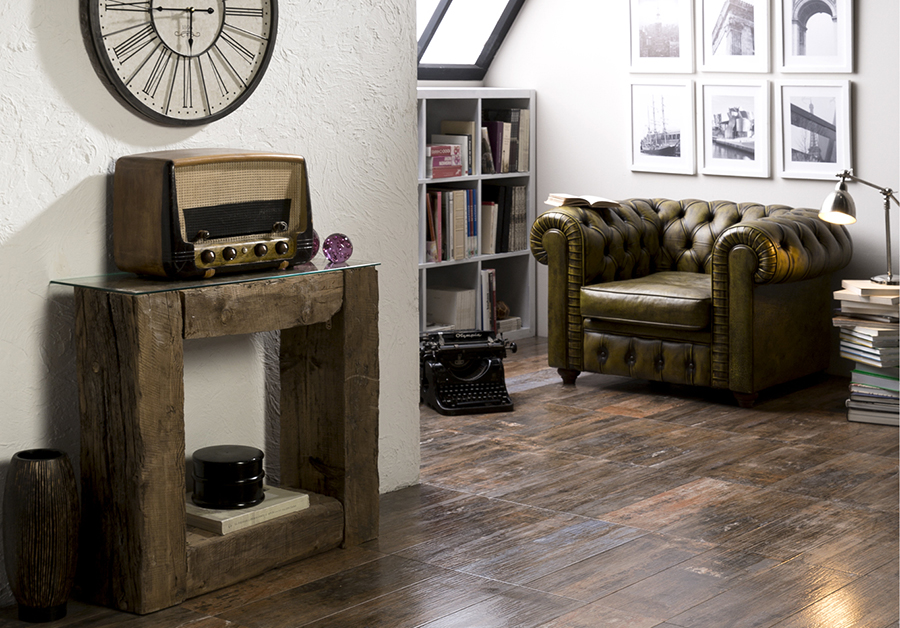 Industrial decor with a vintage or retro touch continues to be a must in interior design this autumn. Inspired by typical factory architecture, this room follows this industrial trend with Castle 20×60 centimetre floor tiles in the colour happy, filling it with infinite personality.
#3. Warm metals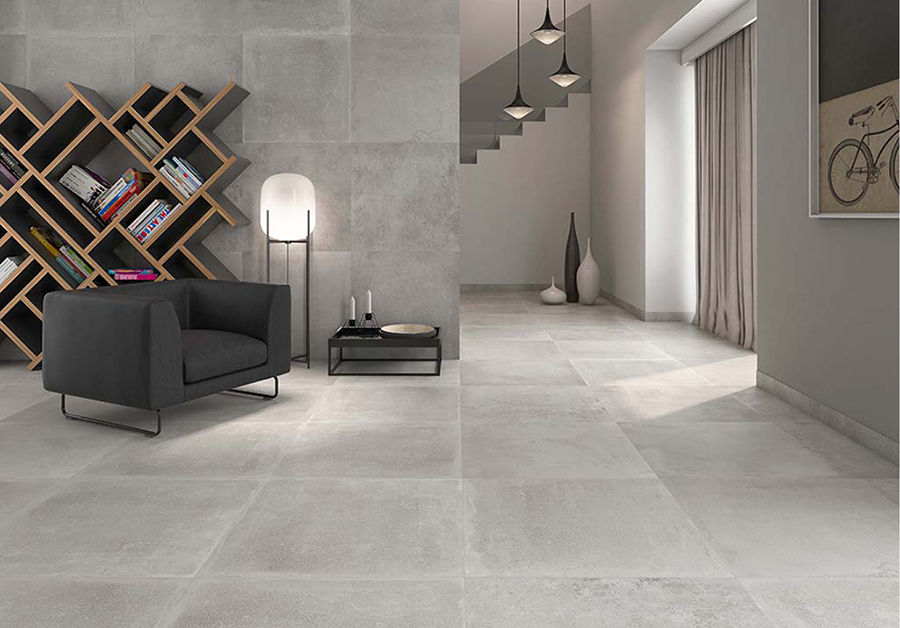 This season sophistication and elegance come in the form of metals with the extra guarantee of quality and modernity. The metallic touch in 75×75 centimetre format Titan Plata provides an attractive contrast to the furniture, creating a coherent rhythm of colour.
#4. Autumnal nature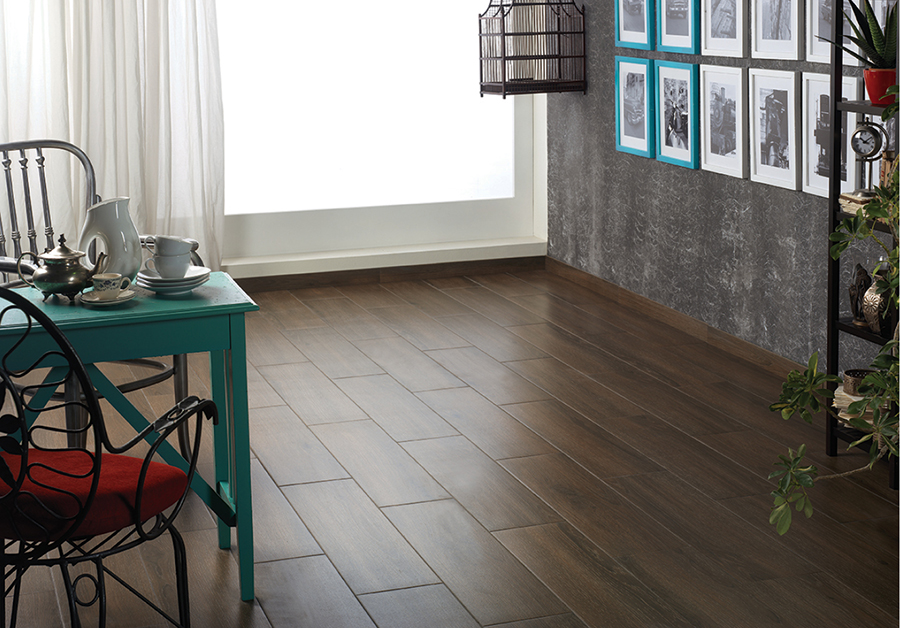 Adding naturally inspired elements to decorate your home always guarantees success in autumn. Época Ébano, in 22×85 centimetres, reflects the charm of wood while providing the added value of ceramic tiles: durability, resistance and easy maintenance.
#5. Wallpaper textures and effects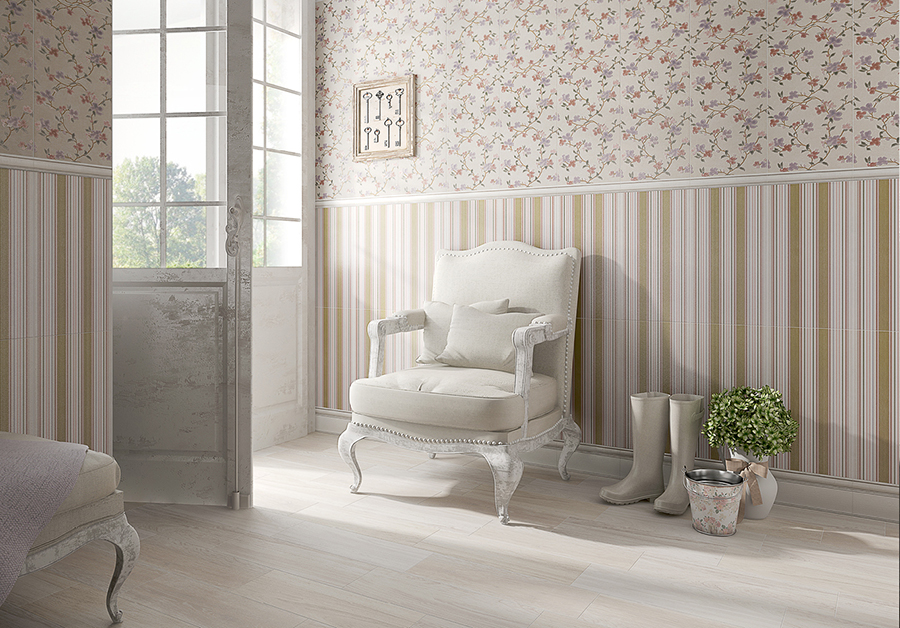 Wallpaper-look tiles with floral patterns, gentle soft textures and warm colours offer an alternative way to add a personal touch to your home this autumn. The Maison collection brings the exquisite delicacy of these materials to ceramics, with pieces in 316×60 centimetres.
Five ideas to embellish each corner of your home with the spirit of autumn, giving it a more comfortable and cosy feel.