The Cevisama 2019 fair provided the setting for Pamesa's presentation of its new finishes in porcelain gres, and white and red body inspired by the latest trends in décor and interior design.
Pamesa brings you 5 on-trend ceramics ideas for 2019, just when ceramic materials are enjoying a boom in the world of decoration.
#1. A more decorative style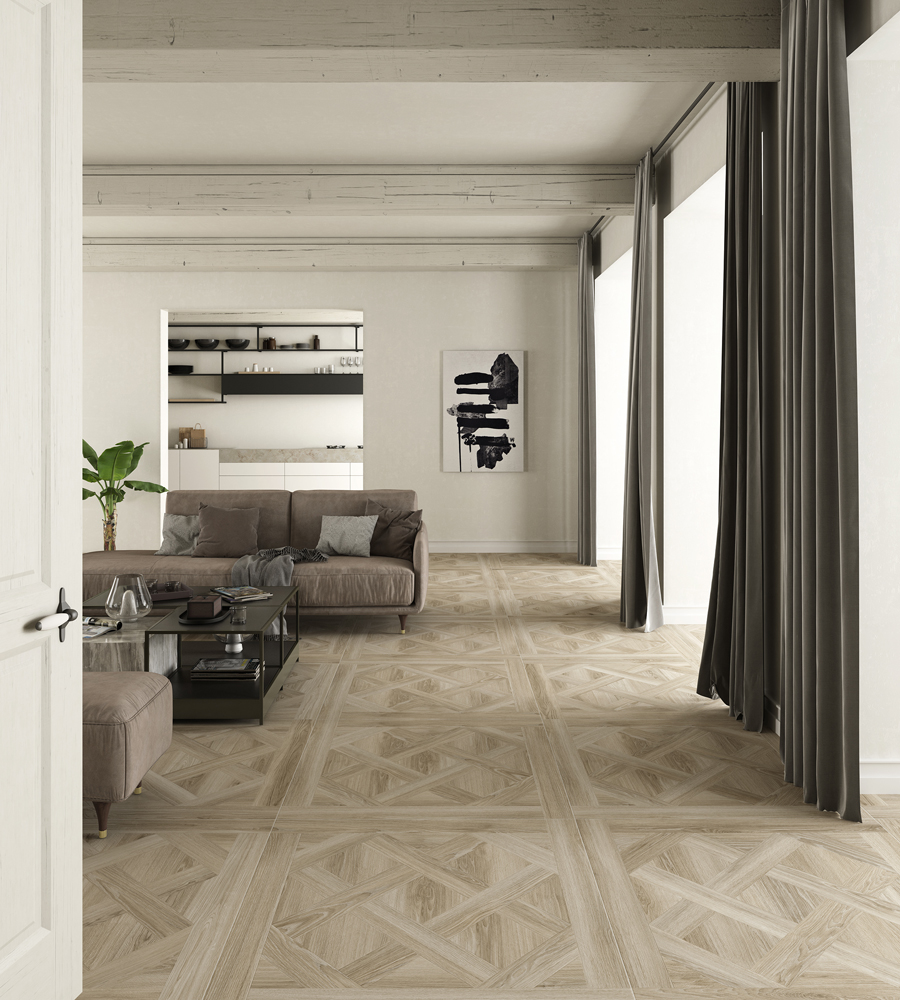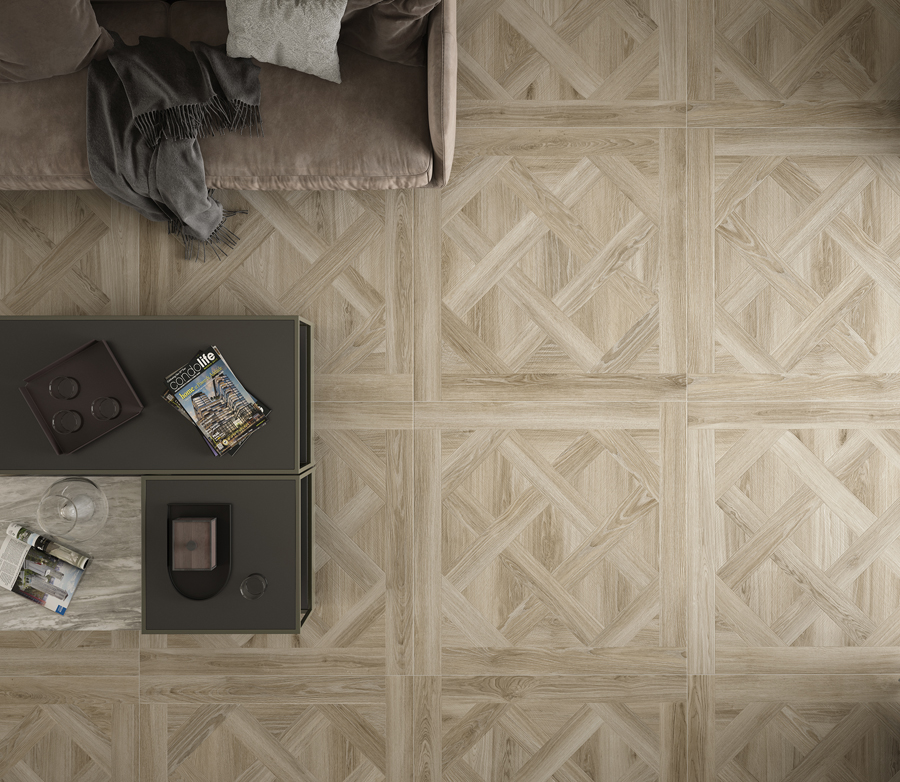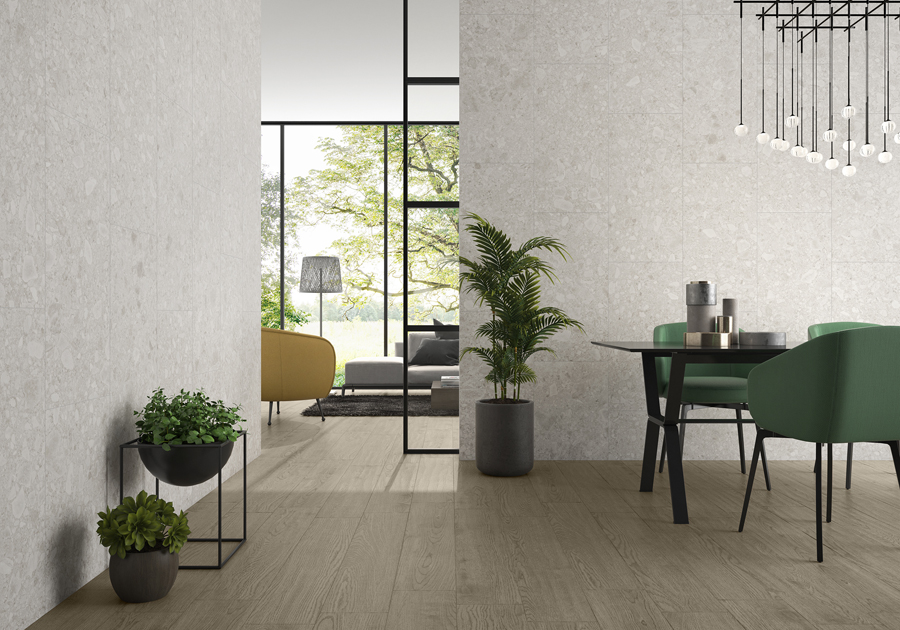 Decorative elements redolent of neoclassical styles are making a comeback in interior design, but with a fresh look. The latest trends in ceramics take their inspiration from organic elements, classic marquetry patterns and representations of nature, breathing new life into every corner of the home.
#2. New art deco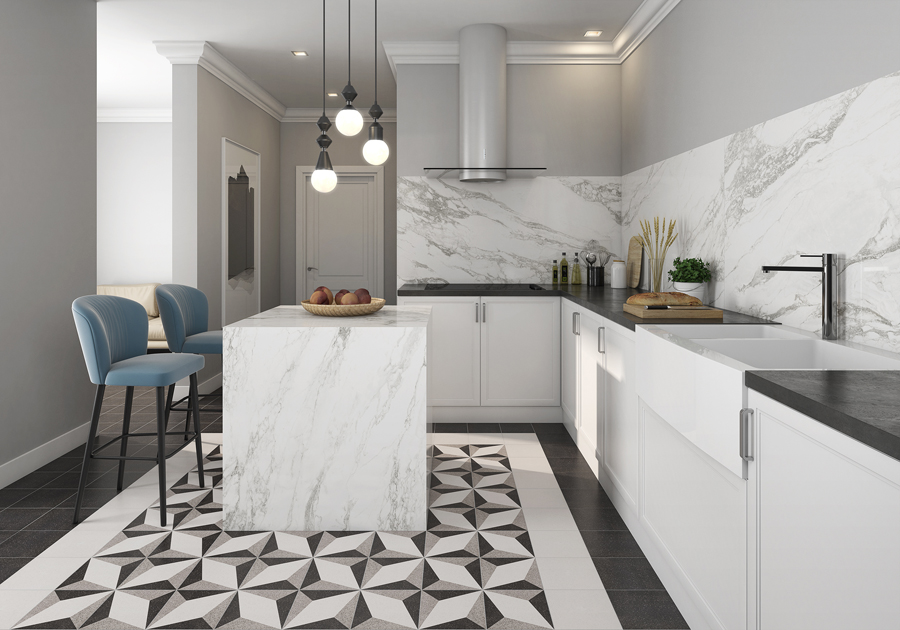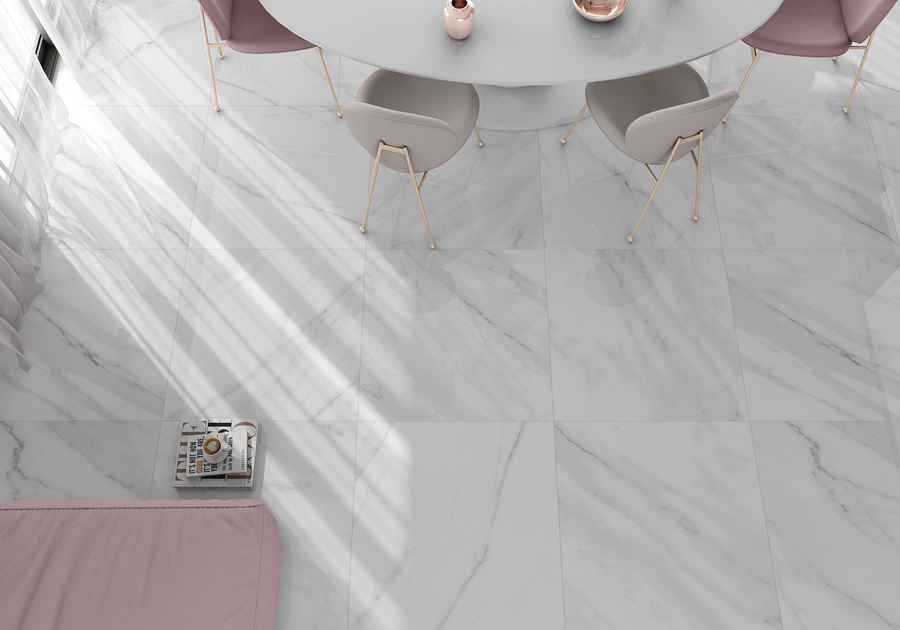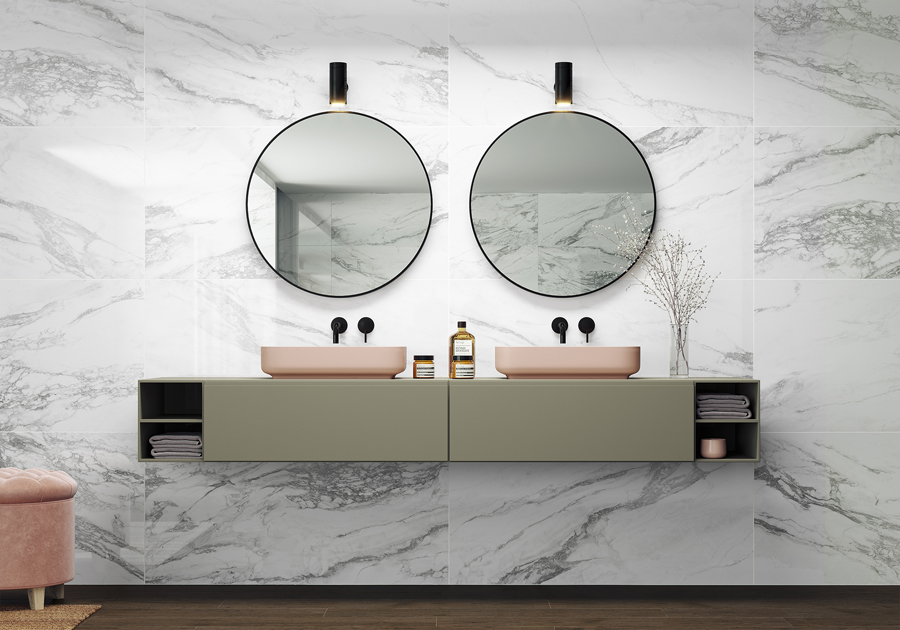 Art deco is brought bang up to date in new elegant and sophisticated proposals where decoration is once again centre stage. This line in interior décor showcases spectacular marbles, natural stones and metallic finishes brimming with personality.
#3. Graphic and geometric motifs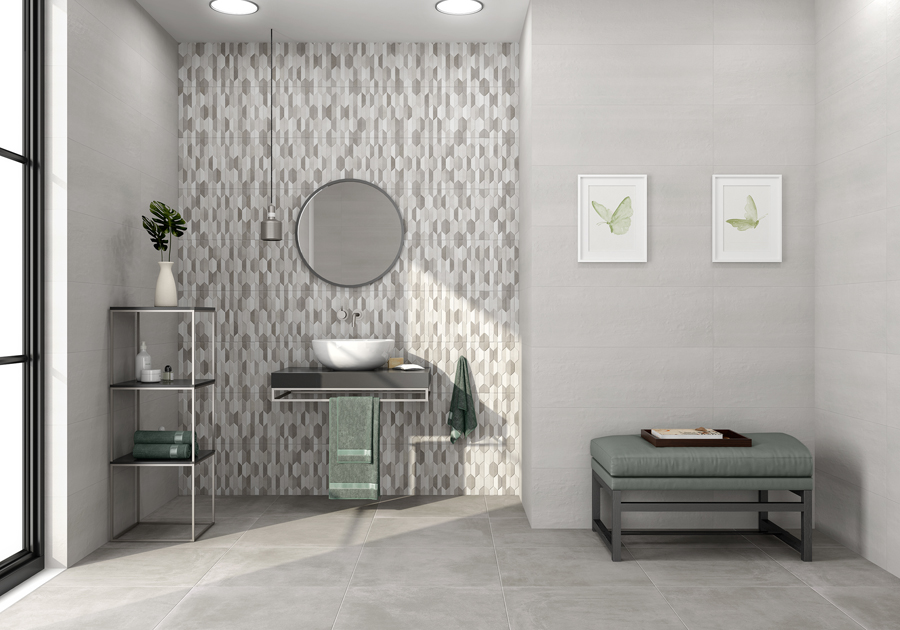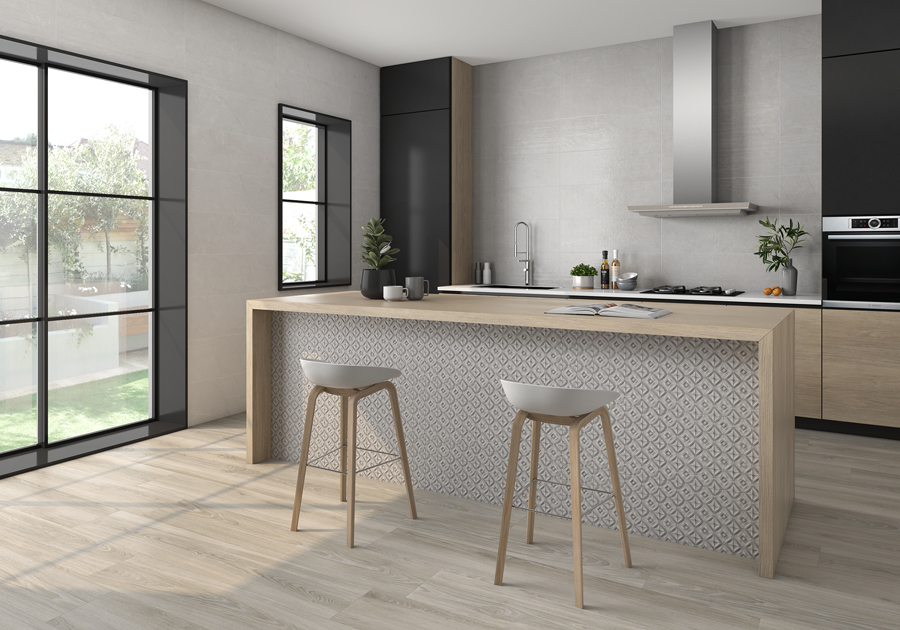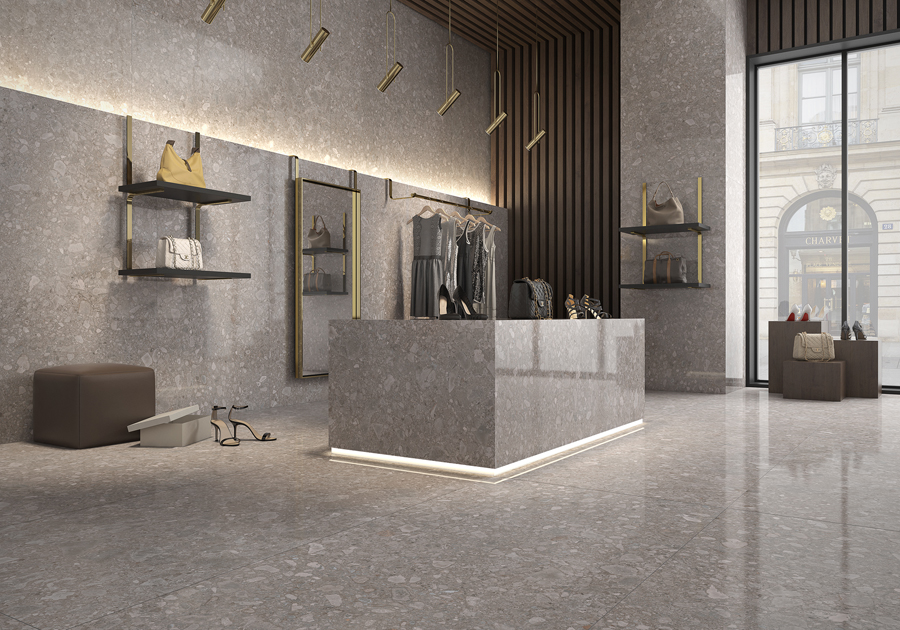 Graphic and geometric shapes feature heavily in interior decoration this year. Spaces full of vitality with prevailing decorative patterns to bring a fresh, dynamic air to any environment. Wall tiles form an integral part of the surroundings, lending depth, relief and unbounded possibilities in all manner of combinations in which small graphic motifs like terrazzo have a big role to play.
#4. Predominant dark colours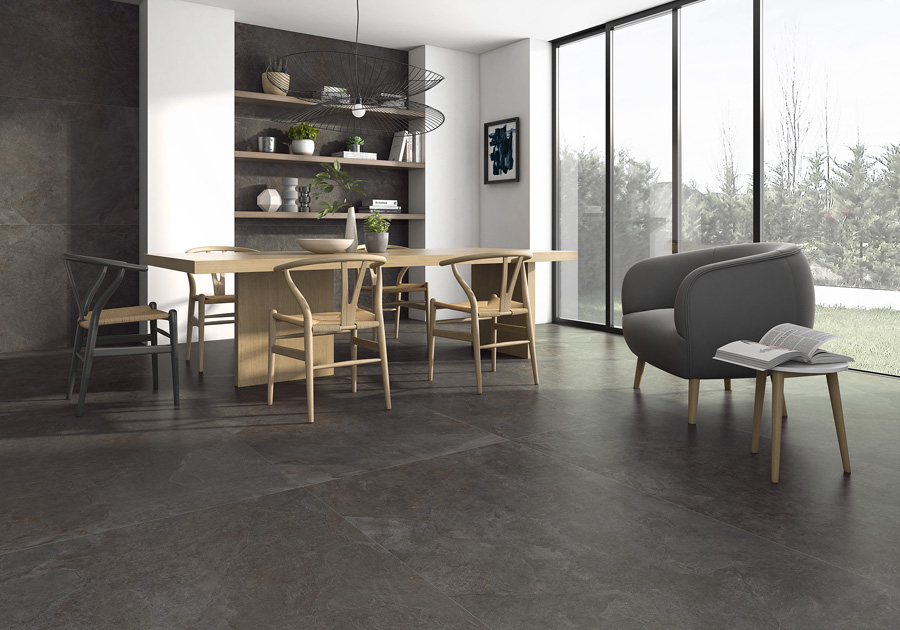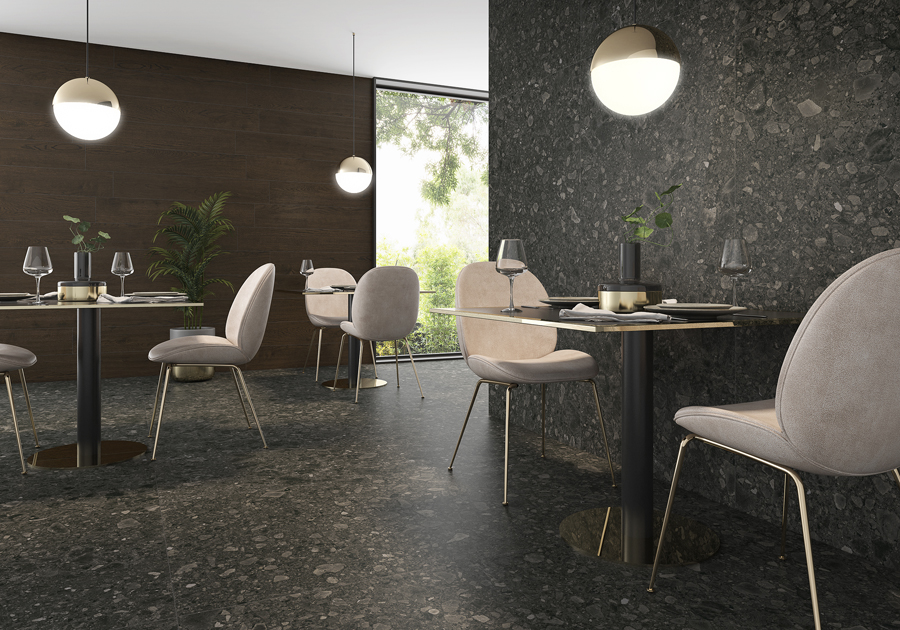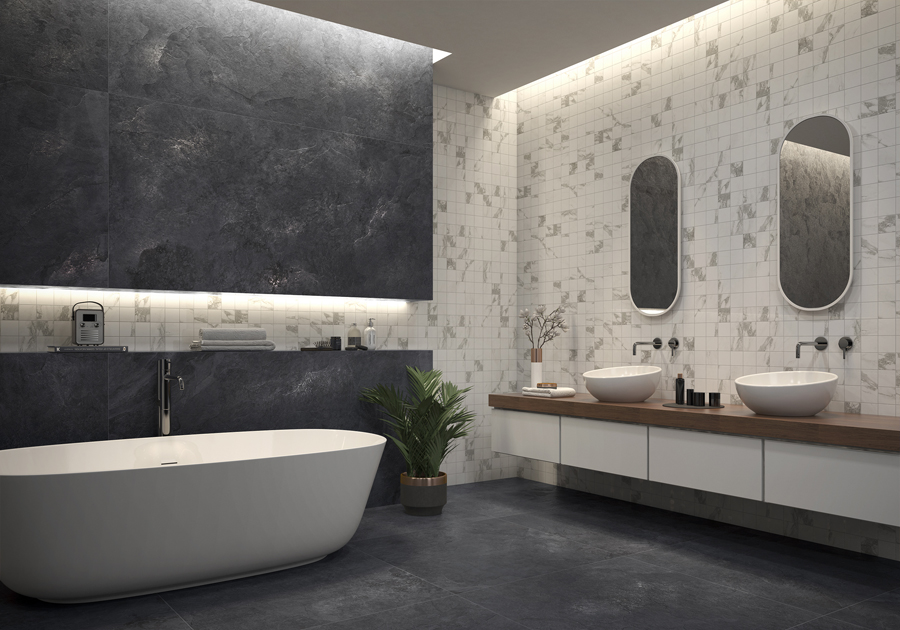 Deeper colours also come to the fore in 2019, tones that can create intense characterful surroundings. Combine light and dark shades for contrast. Dark shades covering a single give spaces a feeling of depth too.
#5. Mosaics are here to stay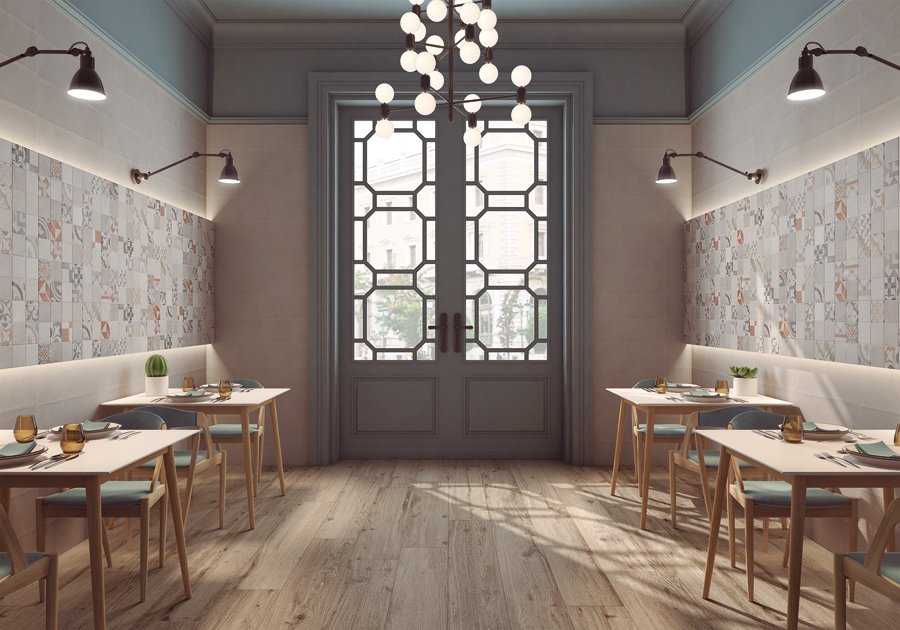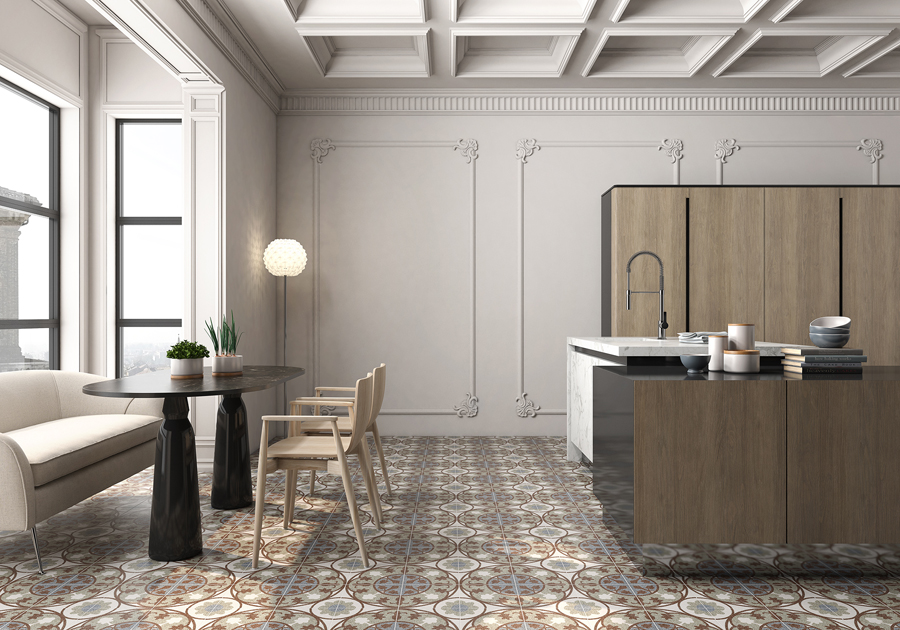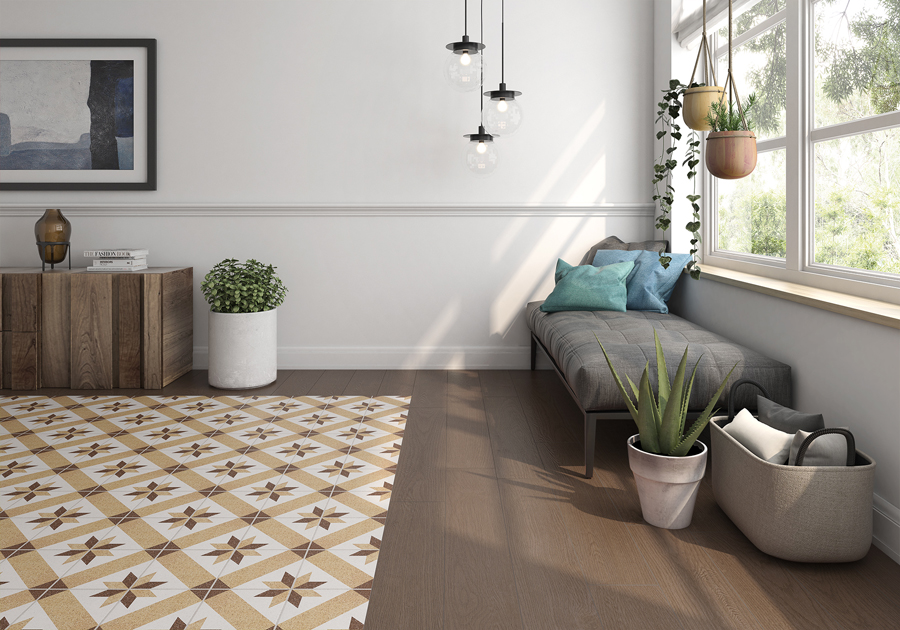 Encaustic tiles and mosaics are reworked to bring back the beautiful designs that reached the height of fashion in the second half of the nineteenth century, but this time with a more subtle, delicate feel. Softer colour palettes reflect traditional shades like blue or the hues of fired clay.