Each year, the Cersaie fair, held in the Italian city of Bologna, defines the most significant trends and innovations in the ceramic tile sector. But the question is how to integrate the latest styles into your home.
We'll show you 5 ceramic tile trends to bring your home bang up to date with ceramic floor and wall tiles in line with the latest changes in interior decor.
#1. Natural stone-looks in the spotlight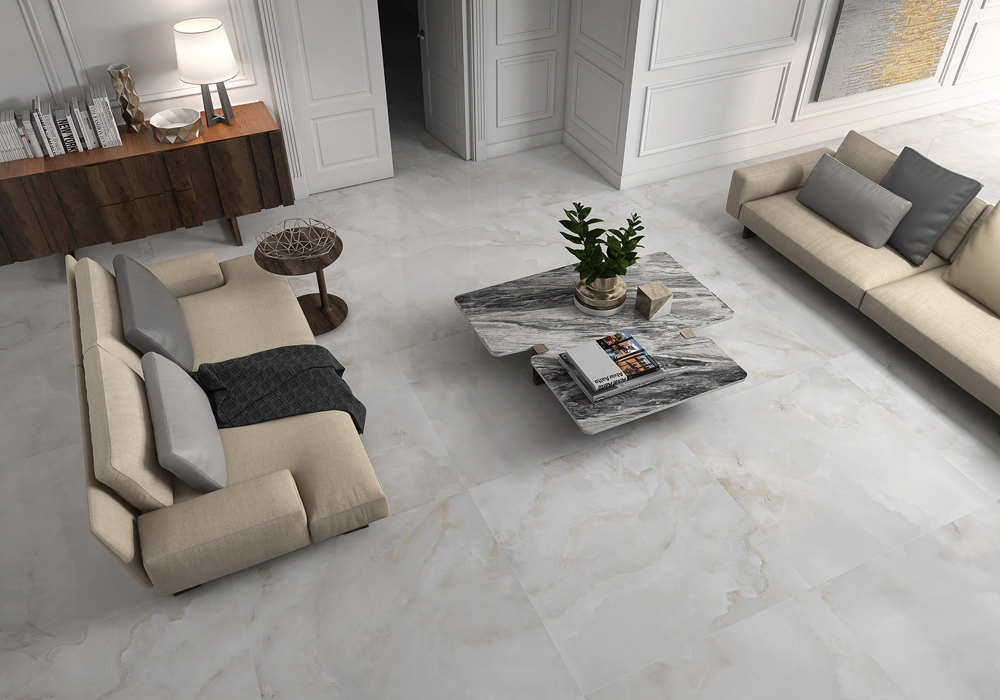 The decorative function of ceramic tiles is stronger than ever. Top quality materials like natural stone hold their ground at the cutting edge of interior design. Slates, limestone, ceppo di gré and pierre bleue are in the spotlight this season and steal the show in all kinds of applications.
#2. Porcelain gres worktops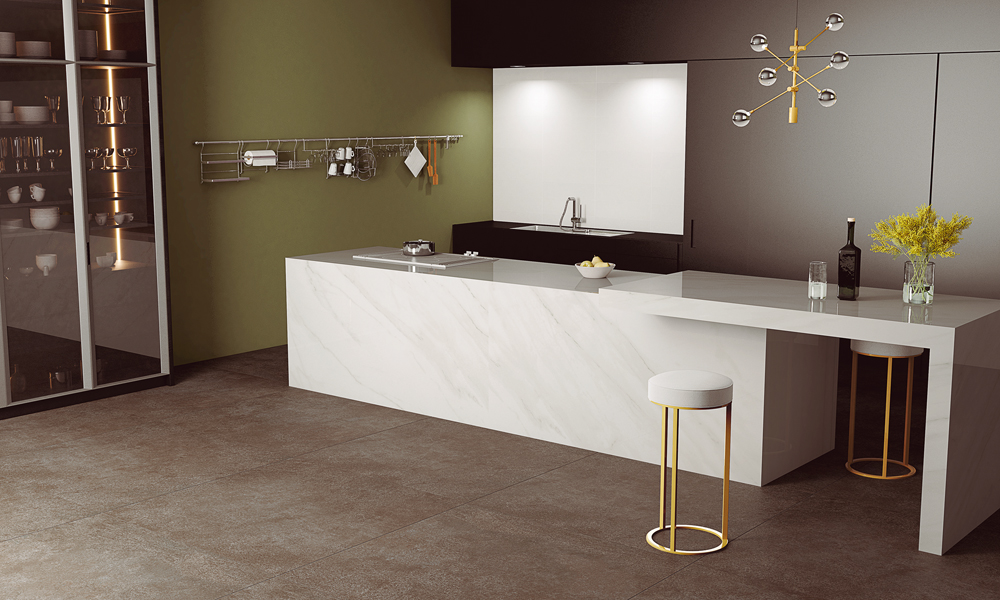 Work surfaces in porcelain gres are gaining popularity among interior design trendsetters due to their renowned technical advantages and aesthetic qualities. Faithful reproductions of all types of materials, like cement, wood or marble, make porcelain gres an ideal choice not only for walls and floors, but also for worktops and other furniture and fittings.
#3. The natural look, a timeless favourite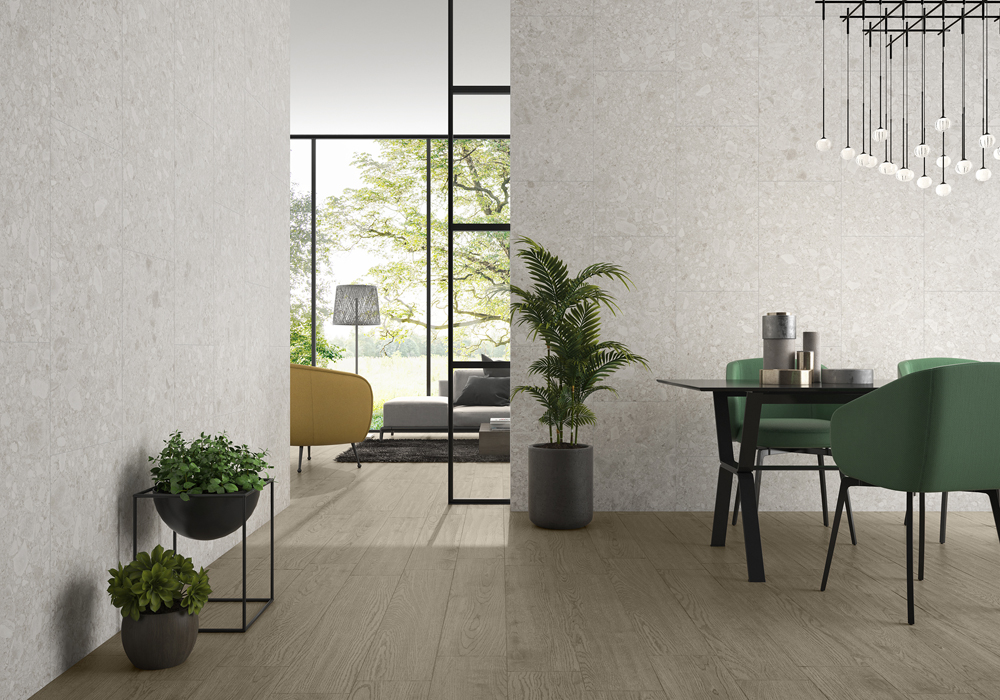 The natural world never fails to inspire ideas for ceramic wall and floor tiles. This style, heavily influenced by natural woods and fibres, earthy colours, and plant motifs, offers a wealth of interior design ideas for homes and residential spaces as well as public settings.
#4. The return of 'art déco'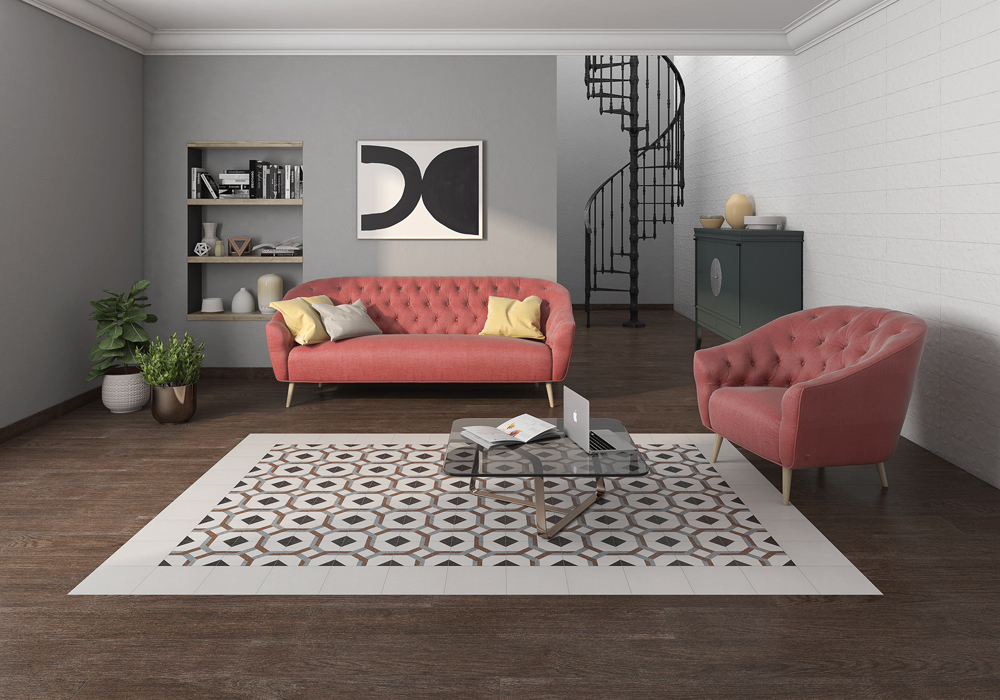 'Art nouveau' and 'art deco' make a firm come-back from the '20s and '30s, with renewed flair. Creativity and sophistication embodied in ceramics exemplify the essence of a period in which nothing was left untouched by design and architecture, providing ideas to combine encaustic cement tiles and terrazzo finishes with geometric shapes and marble chips.
#5. Geometrical lines on the rise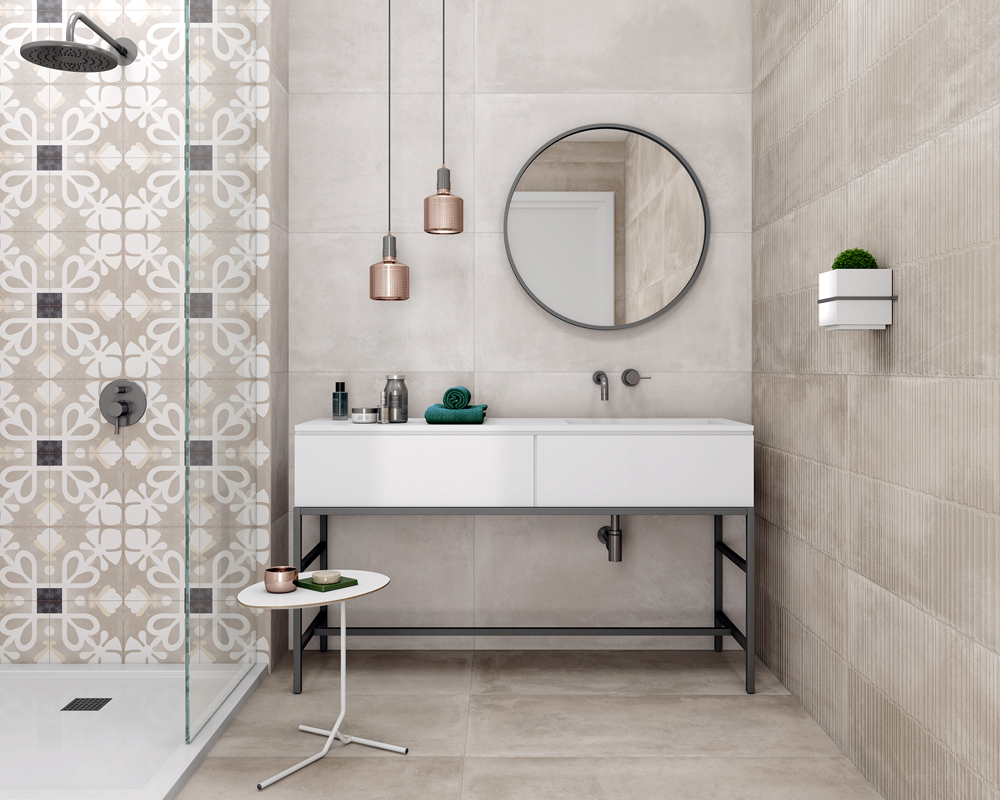 The popularity of geometric patterns continues to grow for wall and floor decor in all types of settings. Moving away from the traditional smooth surface, tiles are now the centrepiece of any home with their geometric shapes and relief textures, ideal solutions for a warm, dynamic effect. Uniformity has given way to spaces where finishes, designs and formats are creatively combined.