Thinking about a bathroom makeover? Tiles are the star feature of every bathroom and the range of options for wall tiles is endless. Choose from the finest natural materials to the most decorative encaustic cements in a wealth of colours, styles and formats, all with guaranteed impermeable, resistant and functional qualities.
Today, 5 ideas to tile your bathroom with the latest trends in ceramics:
#1. Go for bold patterns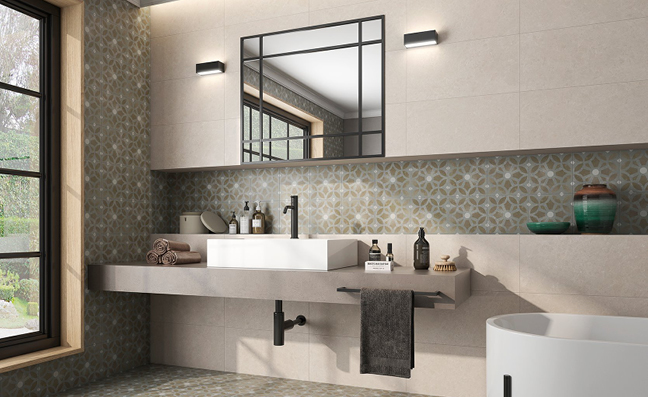 Combine plain tiles with geometric or floral motifs to give your bathroom a unique dynamic look. Patterned tiles lend a vintage flavour that, coupled with smooth plain tiles, guarantee an elegant effect full of personality.
#2. Looks like wood, but it's ceramic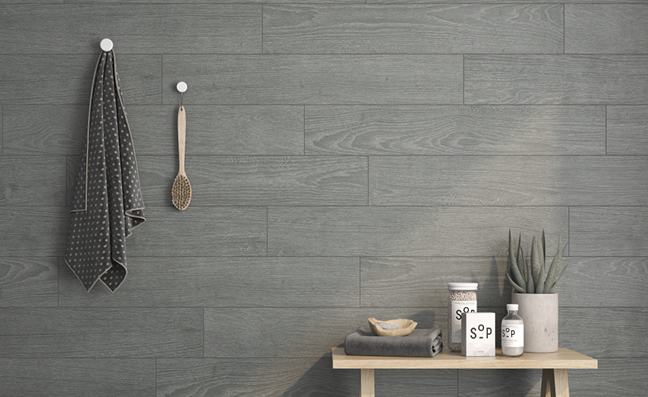 If what you really love is the beauty of natural wood, but you want a long-lasting solution for your bathroom, choose a wall tile with all the charm of natural timber. Nothing reproduces the exquisite natural patterns of wood more realistically than porcelain gres, available in a variety of formats and colours.
#3. Create contrasting walls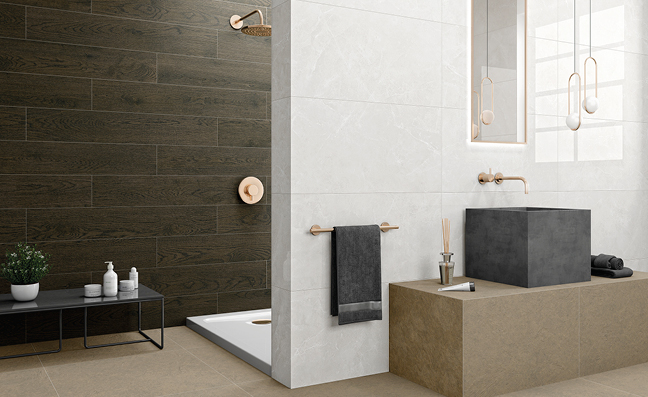 Try tiling the shower area of your bathroom with tiles laid horizontally in a darker colour to create the effect of a much higher space. Combine this with a neutral coloured wall tile for a timeless refined bathroom.
#4. Add texture with bold relief tiles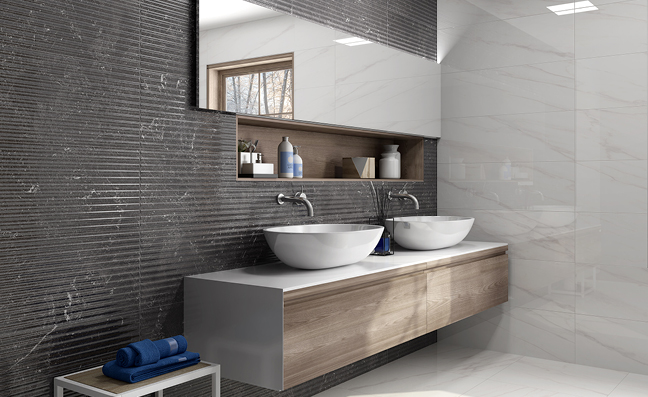 Tiled surfaces take on a new sophisticated dimension when relief finishes are added to the mix. Create a stunning bathroom with wall tiles that give your walls a dynamic textured effect from afar, guaranteeing the latest look in interior design.
#5. Brickwork effect to showcase your shower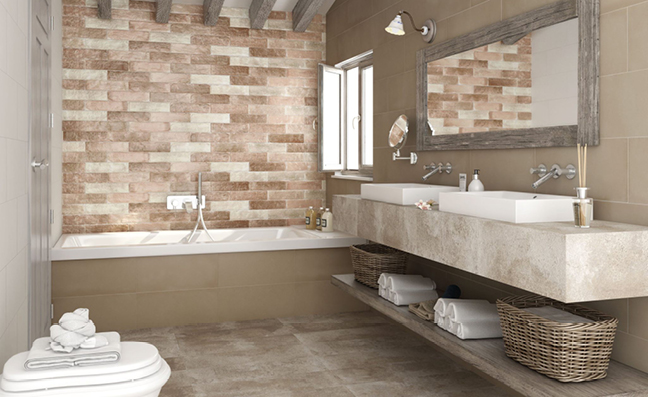 Surround the shower area with tiles that reproduce the compelling aesthetics of brickwork, but with all the advantages of ceramic. A rough-textured material that's just as perfect for industrial or retro styles as for more contemporary or rustic looks.