If there's a place where tiles are protagonists that is, without a doubt, kitchens. Both floor tiles and wall tiles, will be the principal element and main focus in this space in which we spend so many time. All tiles are resistant and hygienic, and if they are also beautiful, we'll have our dream kitchen! Pamesa Cerámica proposes five new designs to dress your kitchens' interior, capable of integrating with all styles, even in modern and sophisticated spaces.
Geometric shapes with Eleganza
Classic and monochromatic tiles still are a trend, however, what if we opt for geometric drawings in several tones? We will obtain higher depth and movement sensation in our walls. Eleganza is a new series that offers many colors, available in white body material and porcelain materials and a wide range of formats.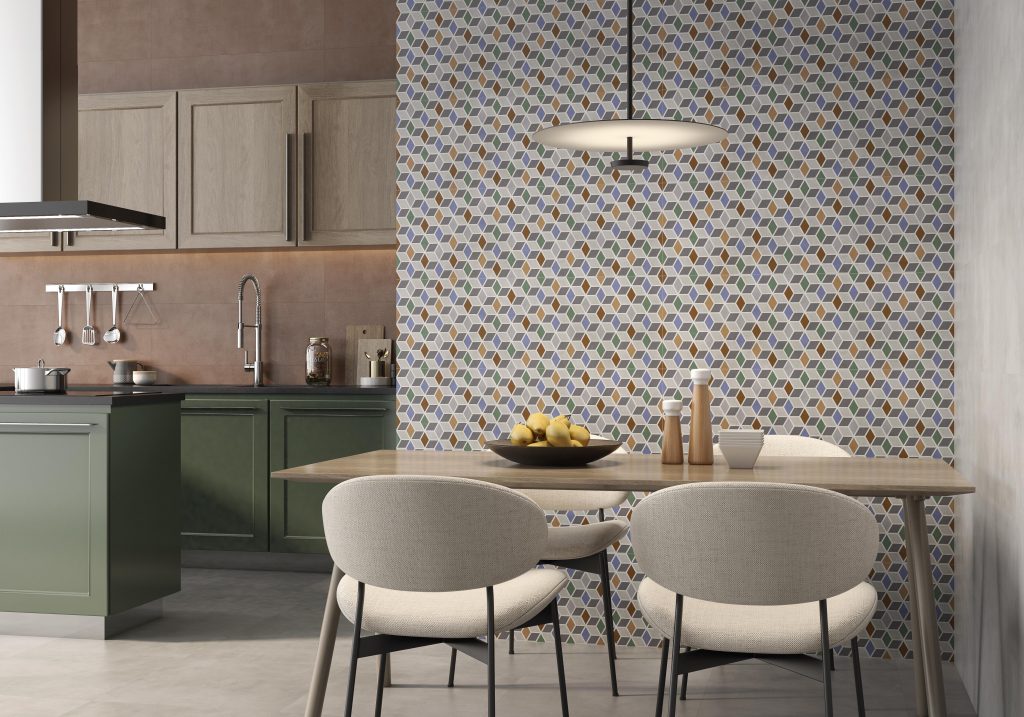 Small format with Origin
Pamesa presented on September a new brand of small format tiles, Origin, in this catalogue and with a wide variety of colors, formats and styles, like the Lincoln series, a marble- inspired design that will give your dashboard an elegant and sobriety feel.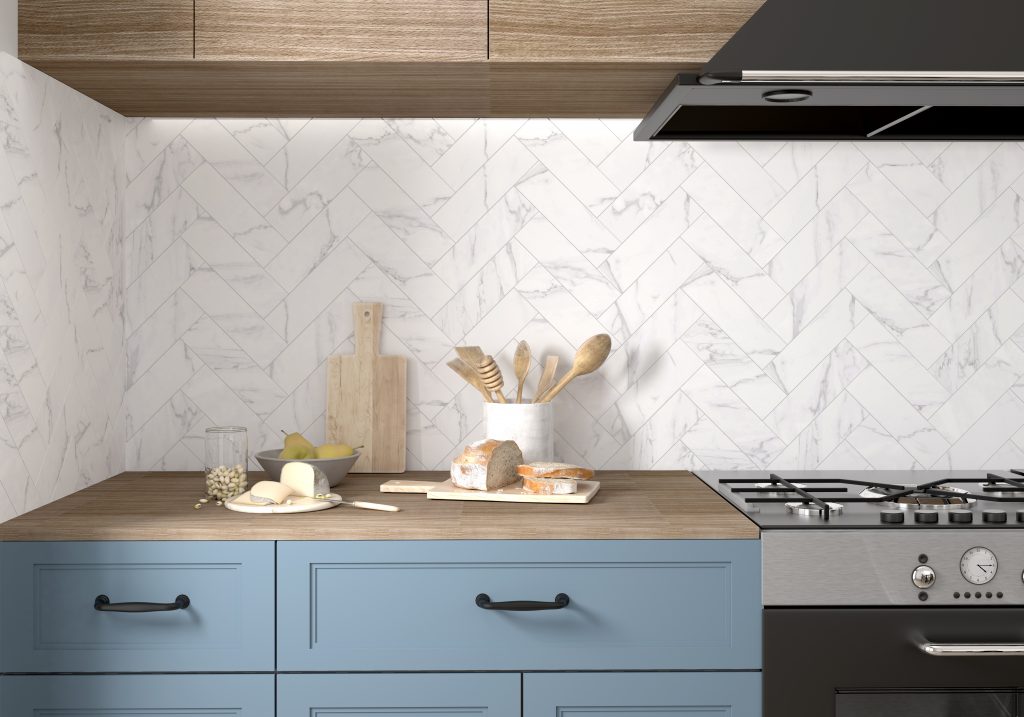 Color is life-giving!
Are you searching for an amusing kitchen? We go for the combination of the two last options. Small format+ Eleganza, which is the new series Eleganza in 7.5 x 30 format. We will accomplish a lively and cheerful room and also, a unique design.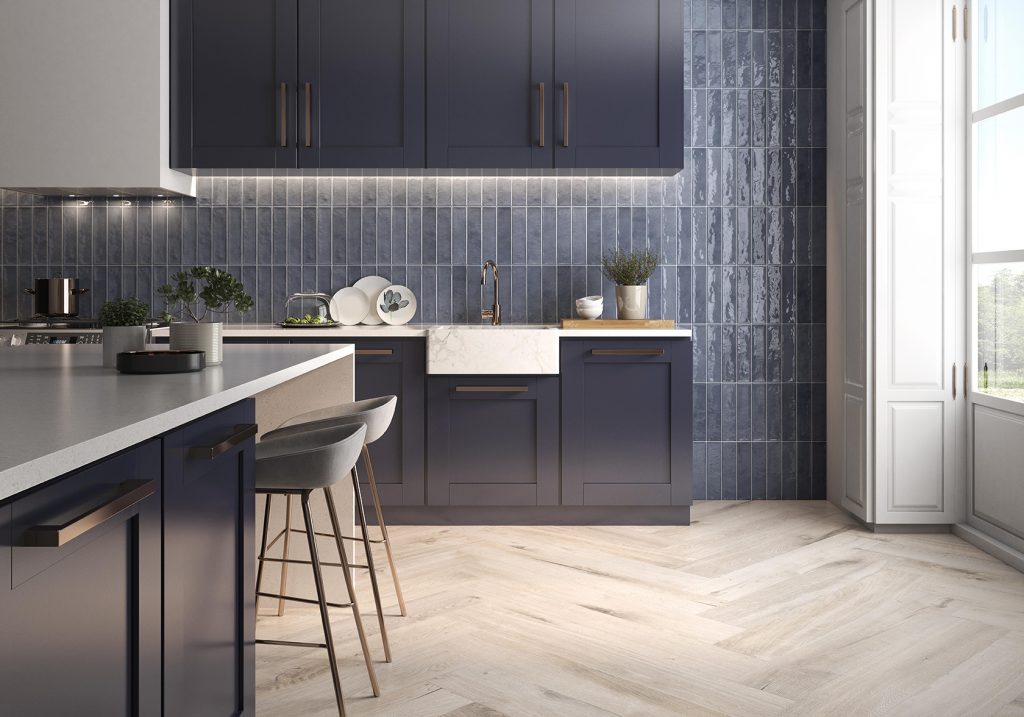 Industrial and vintage style
It is indisputable that industrial style has never stopped being present in interior design trends. From Pamesa we present to you our Vintage series, a set of six different designs that make us remember old hydraulic tiles and that will give your kitchen an original and restrained style.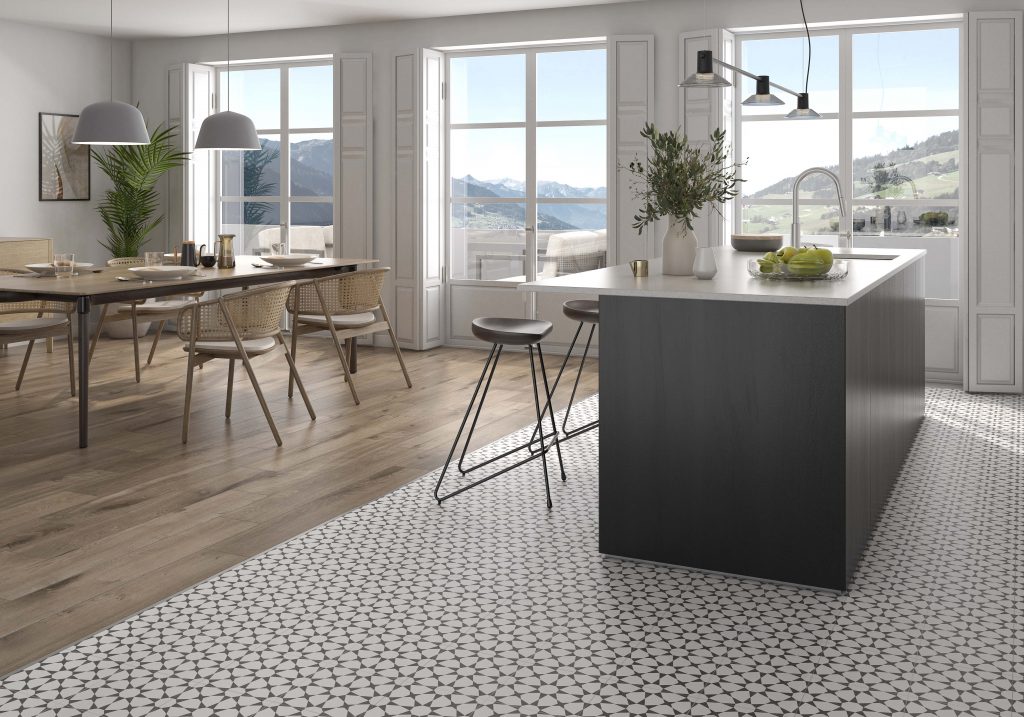 Pure white
Never falls. A white neutral tone finish for your dashboard will be a secure success. Whether it is in small or large format, this color will allow you to play with other textures and colors so you can compensate it. We propose Mayfair series in 6.5 x 20 cm and any of its placements.