Psychology of color studies how human behavior may be affected depending on color, that is why, the color in your interior is a fundamental aspect to consider. The range of colors influence our emotions, sensations and mood. Each color has an impact on our brain, however, the meaning of color is also different in every culture. In this post we will focus on ours, western culture, to inspire you and to make your interior trigger the best emotions.
YELLOW
The sun is the symbol that represents this color. Due to its symbolic meaning, it can be associated with liveliness, movement, joy, excitement, energy and enthusiasm. In addition, this shade helps to stimulate creativity. However, it's a ambiguous color for our perception.
Among the diversity of series of our new brand, Origin, we can find Mayfair Ocher, a tile with a great variety of sizes and ways of placement that makes your interior original.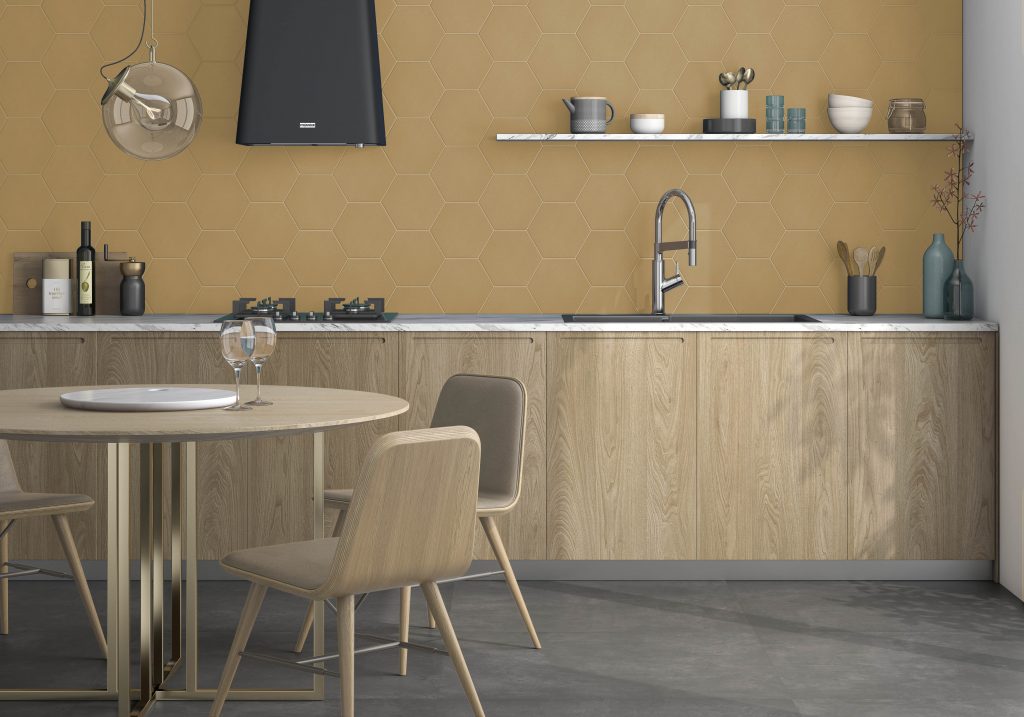 ORANGE
This color contains yellows' luminosity and the excitement of red. Psychology of color relates it to optimism, since this color leads to action. It stimulates conversations and the exchange of ideas, that is why, it's ideal for working environments or interiors where you meet with friends and family. Although, you have to be careful where you apply this color, since it can make your room look smaller.
Our new brand Origin, offers orange tiles in its Fresh serie, a small format tile with casual vibes and serene colors.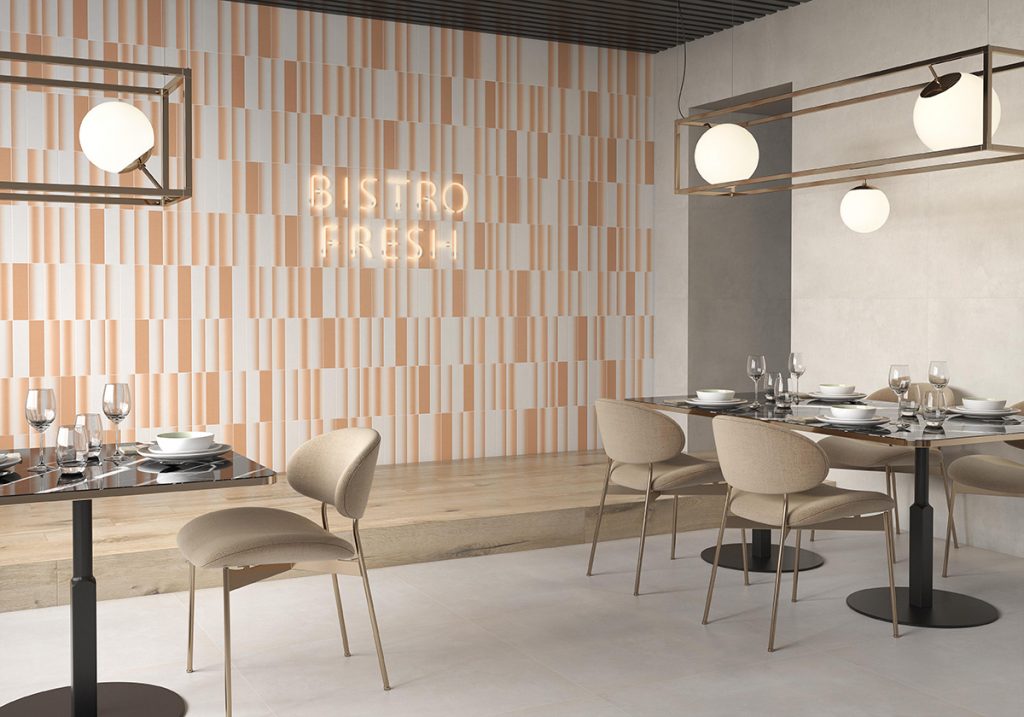 PINK
Pink is the color of sweetness, delicacy, friendship and pure love. It makes our interior cozier and heartwarming. Ideally, it should be used highlighting an area or a corner, so it doesn't saturate the visual of our interior. Nevertheless, depending on the shade of pink, you can create a chic, elegant and contemporary atmosphere.
Our new brand Origin, offers pink tiles in its Party series, a small format tile with a confetti-like splash of brightness.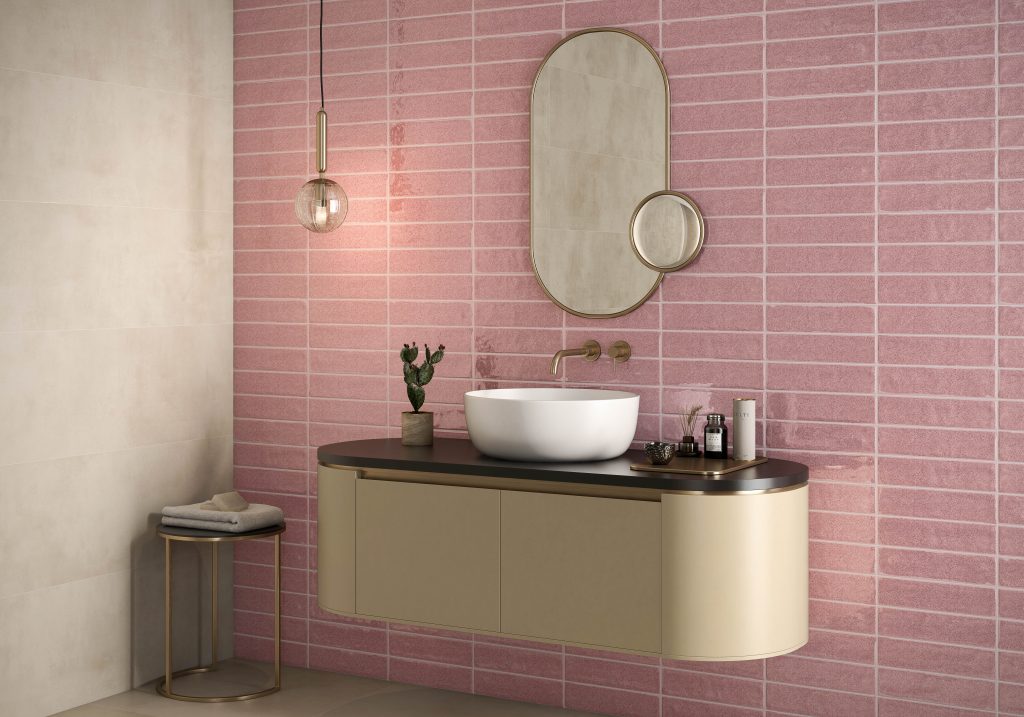 RED
Red is a color that represents passion, strength, determination, desire and courage. Red attracts our attention and stimulates sight. Therefore, we have to use it with moderation and combine it with neutral tones.
Pamesa's office building is made with bright red pieces: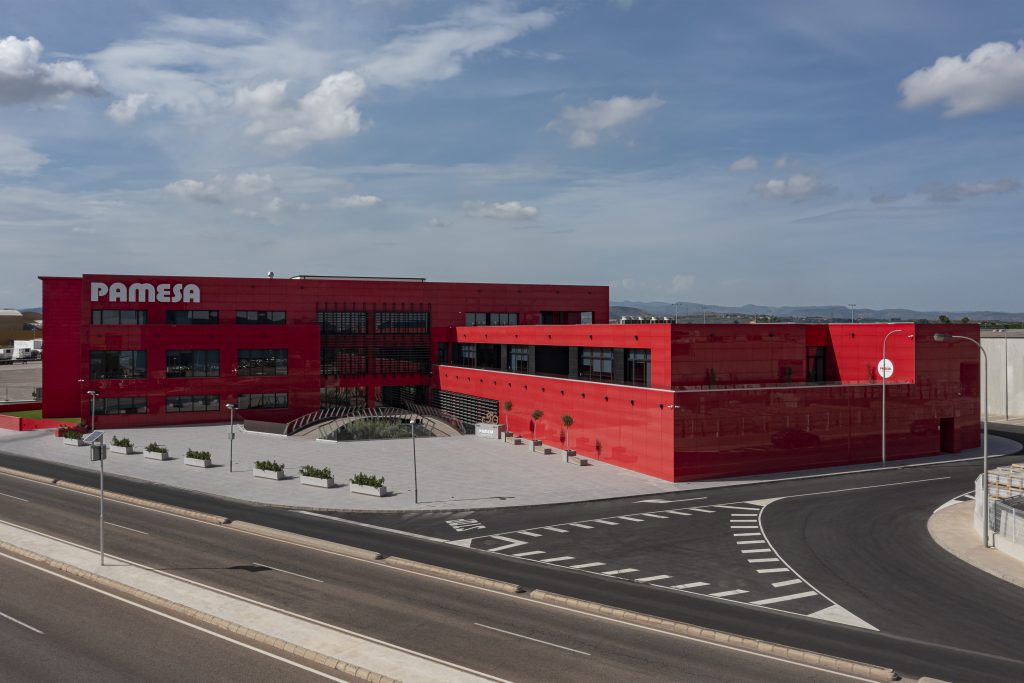 BLUE
This color symbolizes the sky and the sea. It has a relaxed manner and like yellow, it stimulates thinking, thereby we can use it in studios or playrooms. Yet, it is not it is not recommended to use it in rooms with a great amount of natural light because it absorbs luminosity.
Our new brand Origin, offers blue tiles in its Spring series, a small format tile with endless possibilities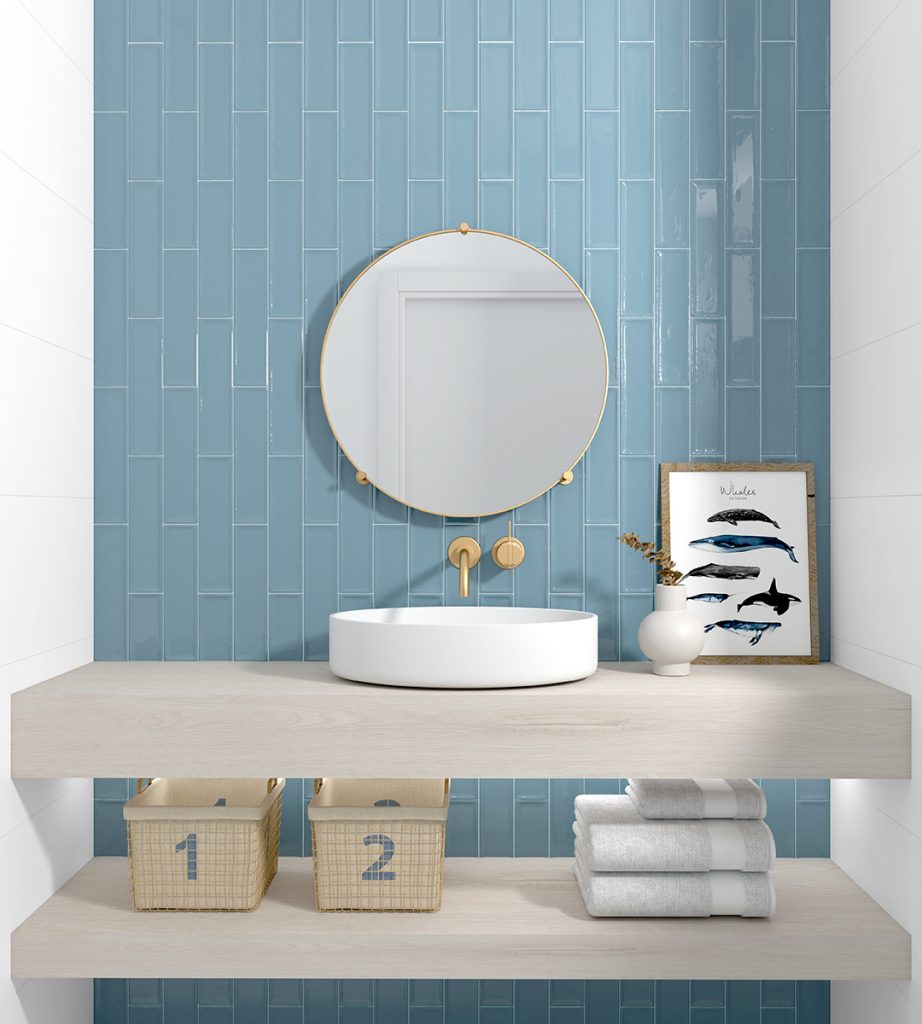 GREEN
About 80% of individuals think of nature when they are asked about green. Green symbolizes growth, peace and harmony. Interior designers agree that a soft green room promotes relaxation and well-being. It is also ideal for incorporating greenery into our home.
Our new brand Origin, offers green tiles in its Grace series, a small format tile with earthy tones.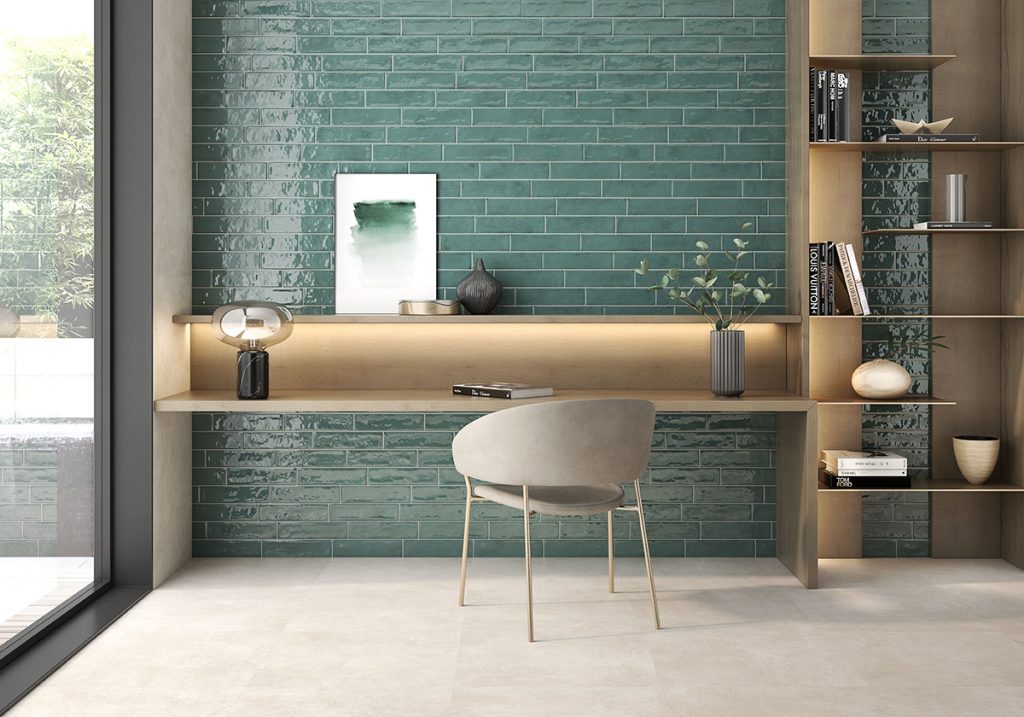 WHITE
Innocence, pureness, relaxation and simplicity in just one color. White is the perfect color for a minimalist interior. It gives brightness and provides contrast, enlarging your interior and creating serene spaces. This color is a classic in interior design.
In most of our catalogs you will find tiles with white tones and finishes. Here are four examples of interiors with white.
Subway serie, from Origin: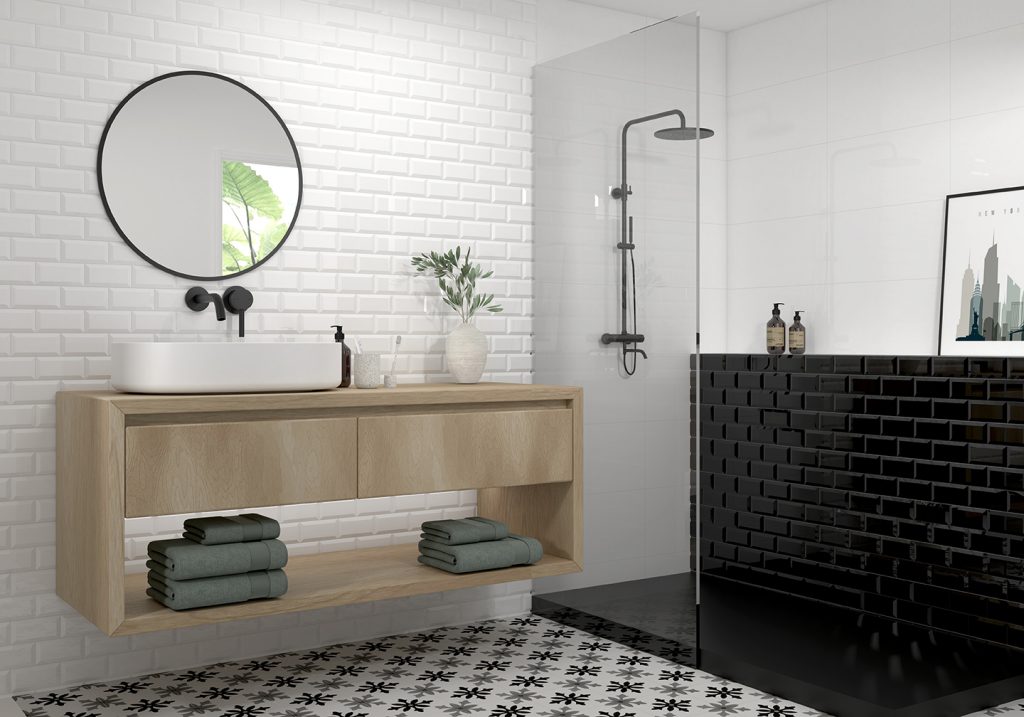 Serie Crystal from our Universe catalog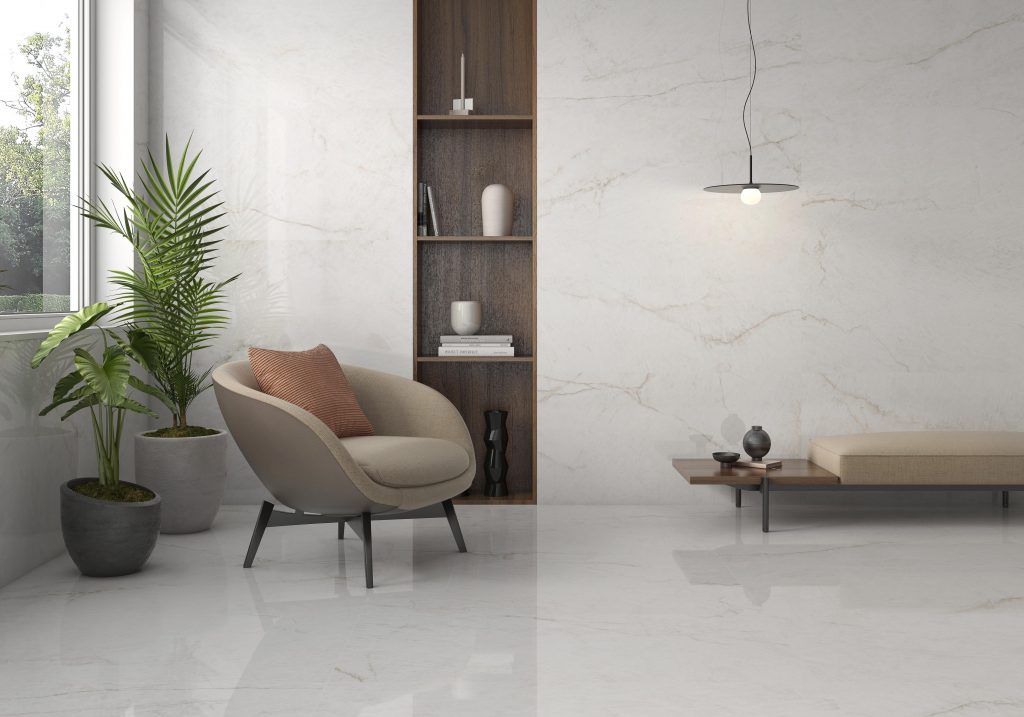 Serie Kingsbury from Universe catalog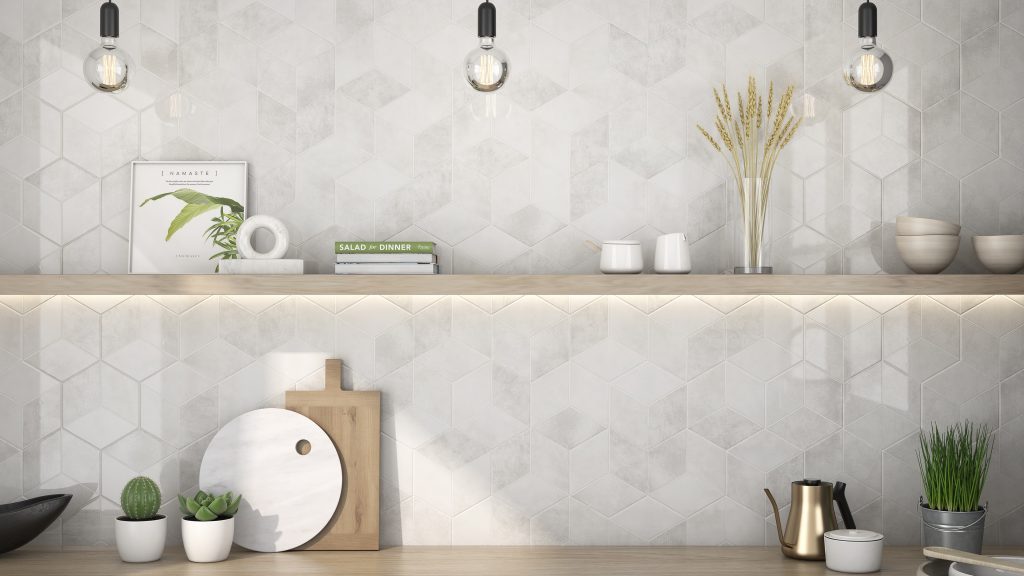 Serie Essenza from Universe catalog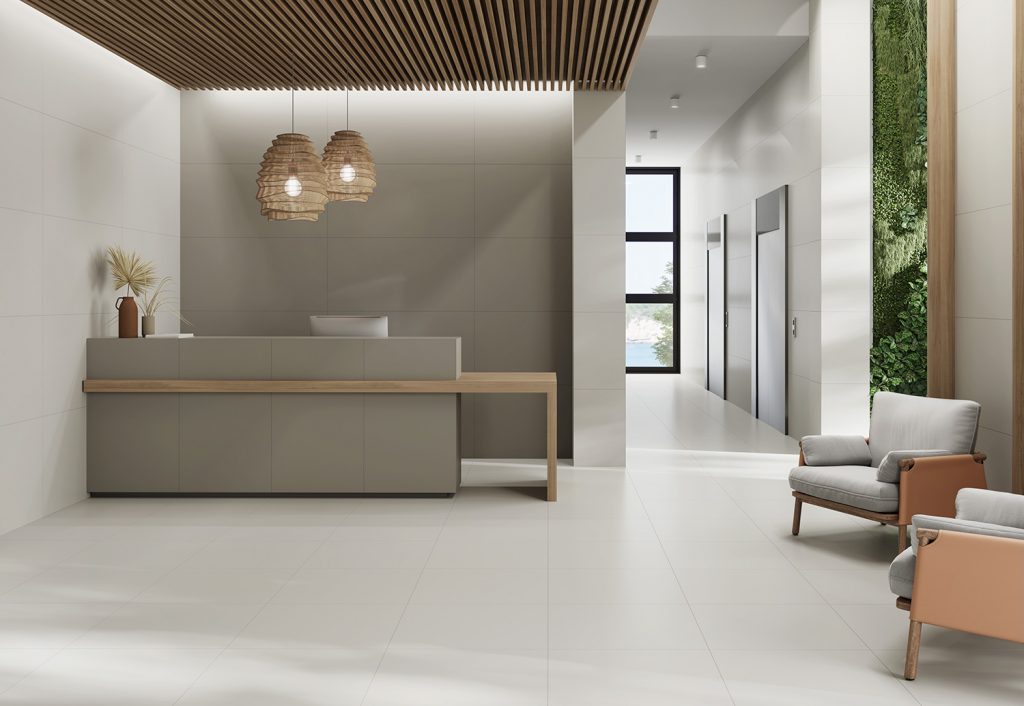 BLACK
Black is a color that our brain interprets as elegant and prestigious. In interior design it is desirable to use it moderately and with colors that provide luminosity. In addition, an important aspect in interiors is to not apply black on walls since it makes your interior look smaller and reduces the amount of light. However, this color stands out for its great versatility and the contrast it can provide.
Lux Jebel from our Materia catalog: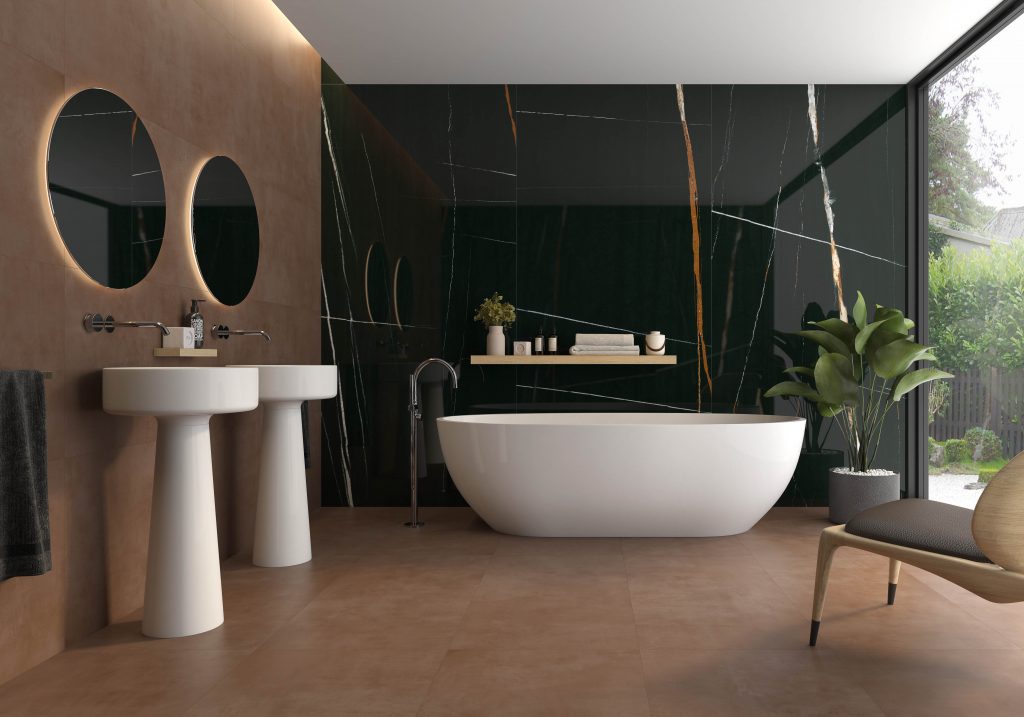 We hope this blog has been helpful and has stimulated your creativity to create unique spaces in your interiors.