Grey is one of the neutral colours par excellence. Its versatility, elegance and adaptability to decorative styles make it a great option when choosing how to tile our bathroom. It is a colour that can be adapted to cold or warm tones; a colour that is timeless and that is becoming more and more important in interior design. Grey tiles can help us to create a feeling of spaciousness in our bathrooms, especially if they are small or have no natural light, but… What are the best combinations with stone grey?
What colour matches grey in a bathroom?
Grey and wood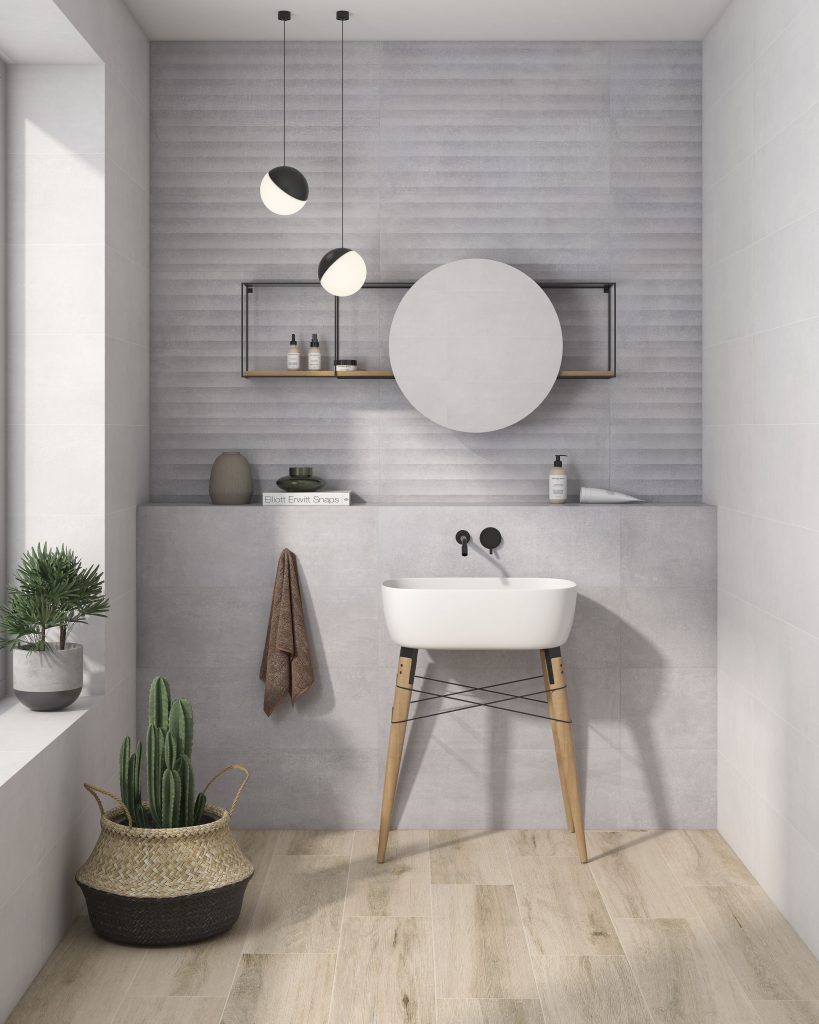 Undoubtedly, one of our favourite options. If we combine grey tiles with imitation wood tiles, we will have a modern and cosy bathroom. Other tips to improve this combination are: accompany it with white tones, either with textiles, furniture, bathroom fittings, decoration… white will become the focus of light in your bathroom. We can play with the textures of greys, if we choose a metro type tile we will give a vintage touch to our bathroom, on the other hand, if we choose one imitating stone, we will give it a more rustic touch… It is a question of playing with the decorative style that we like the most.
Grey and blue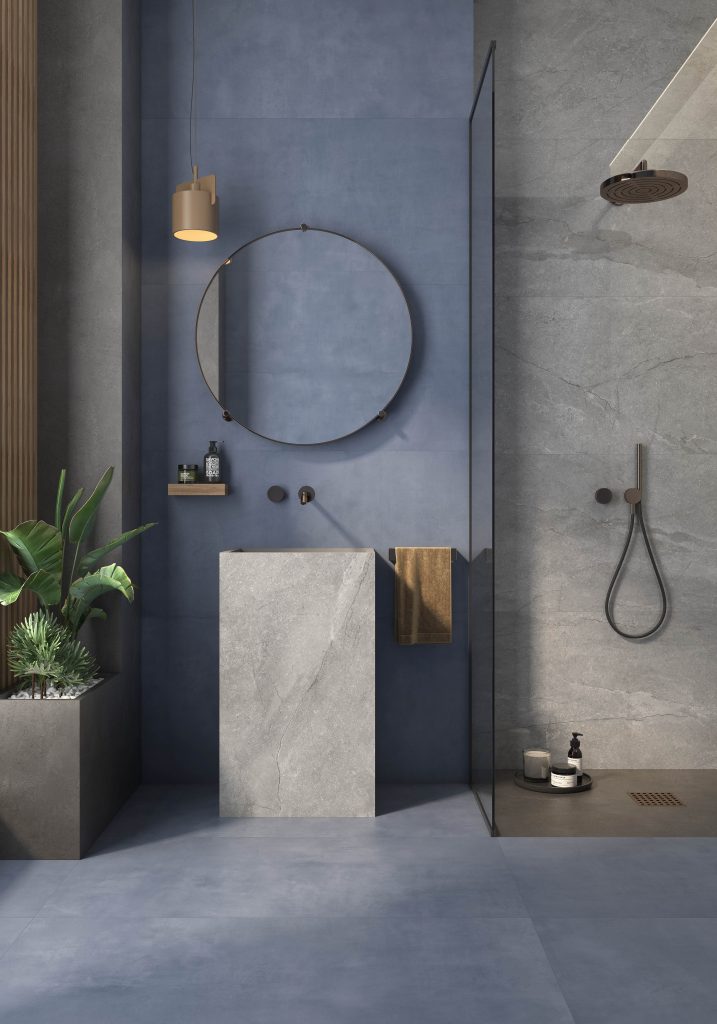 The colour grey is normally associated with a cold tone, but together with the freshness of the colour blue we can achieve the most beautiful and original atmospheres. Blue reminds us of the colour of the sea, the Mediterranean… and what better place to place tiles in this colour than in the bathroom. Combined with imitation stone tiles or imitation marble tiles in grey, we will achieve a sober, elegant and modern bathroom.
Light grey and dark grey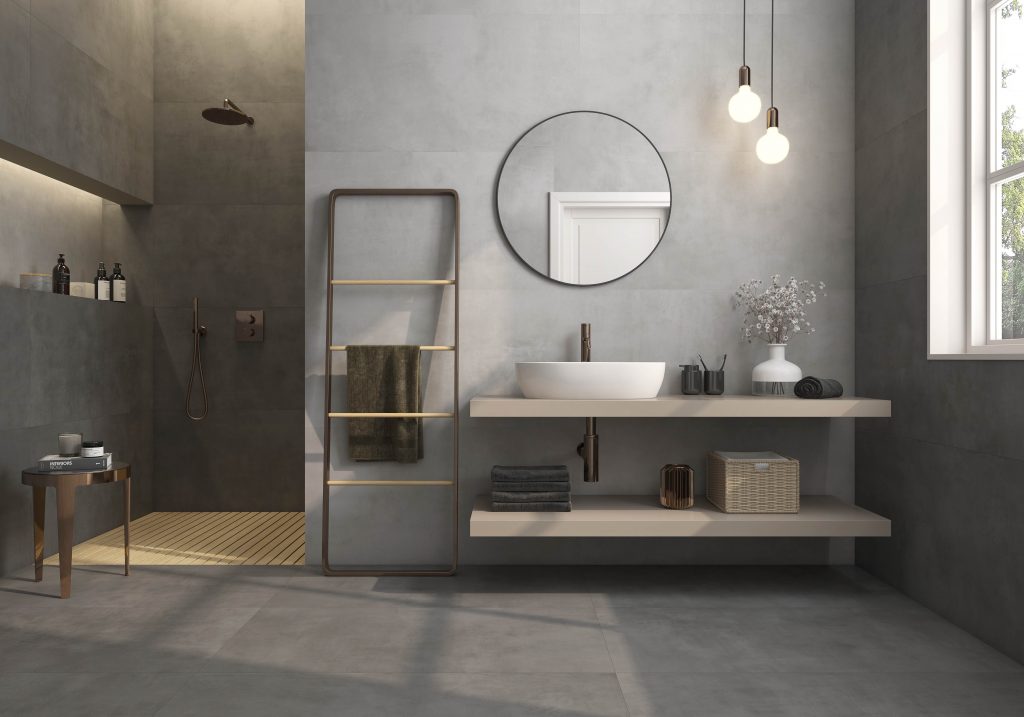 One option when we have little space in the bathroom is to make use of light-dark, in any shade. If we focus on the colour of the post, light grey wall tiles will give us a harmonious and balanced touch when combined with dark grey tiles, achieving a great contrast and dynamism in such a small space.