The elegance and contrasts of the allusions to natural wood in Pamesa Cerámica's Castle series return refreshed with new colours. These floor tiles mark a trend in interior decor and replicate the effect of natural wood, with the added bonus of greater durability and lower maintenance.
The height of natural aesthetics, Castle comes back with even more versatility, offering a range of decorative styles: industrial, rustic, vintage, romantic, Nordic… As well as its versatility, the hallmark of this series is its wide range of shades and tones, lending strength and vigour to any part of the home.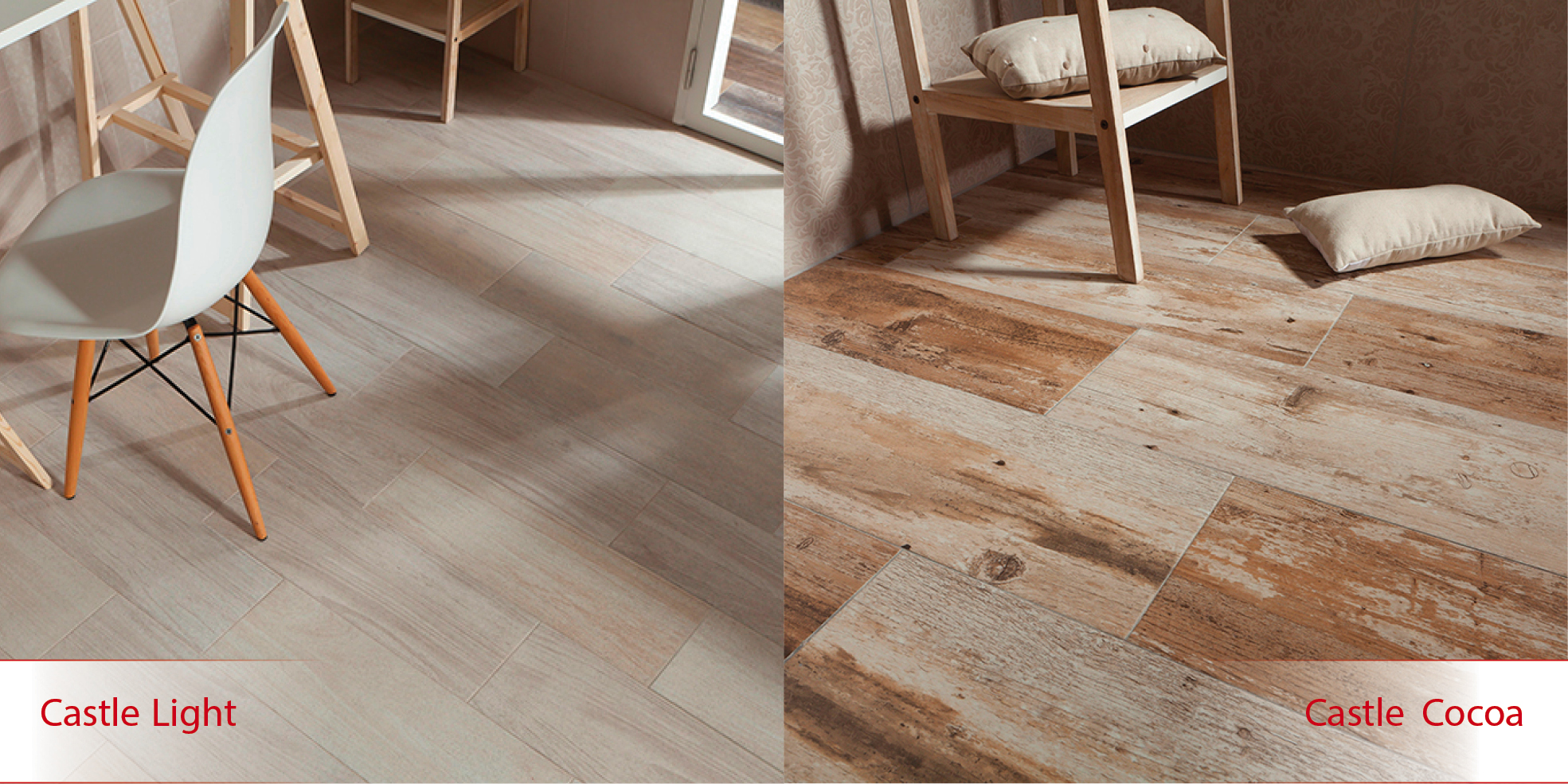 If you want to bring light and softness to your rooms, Castle Light is what you are looking for. An excellent choice for smaller rooms without a lot of natural light. Castle Cocoa is ideal to create environments full of personality with a natural touch.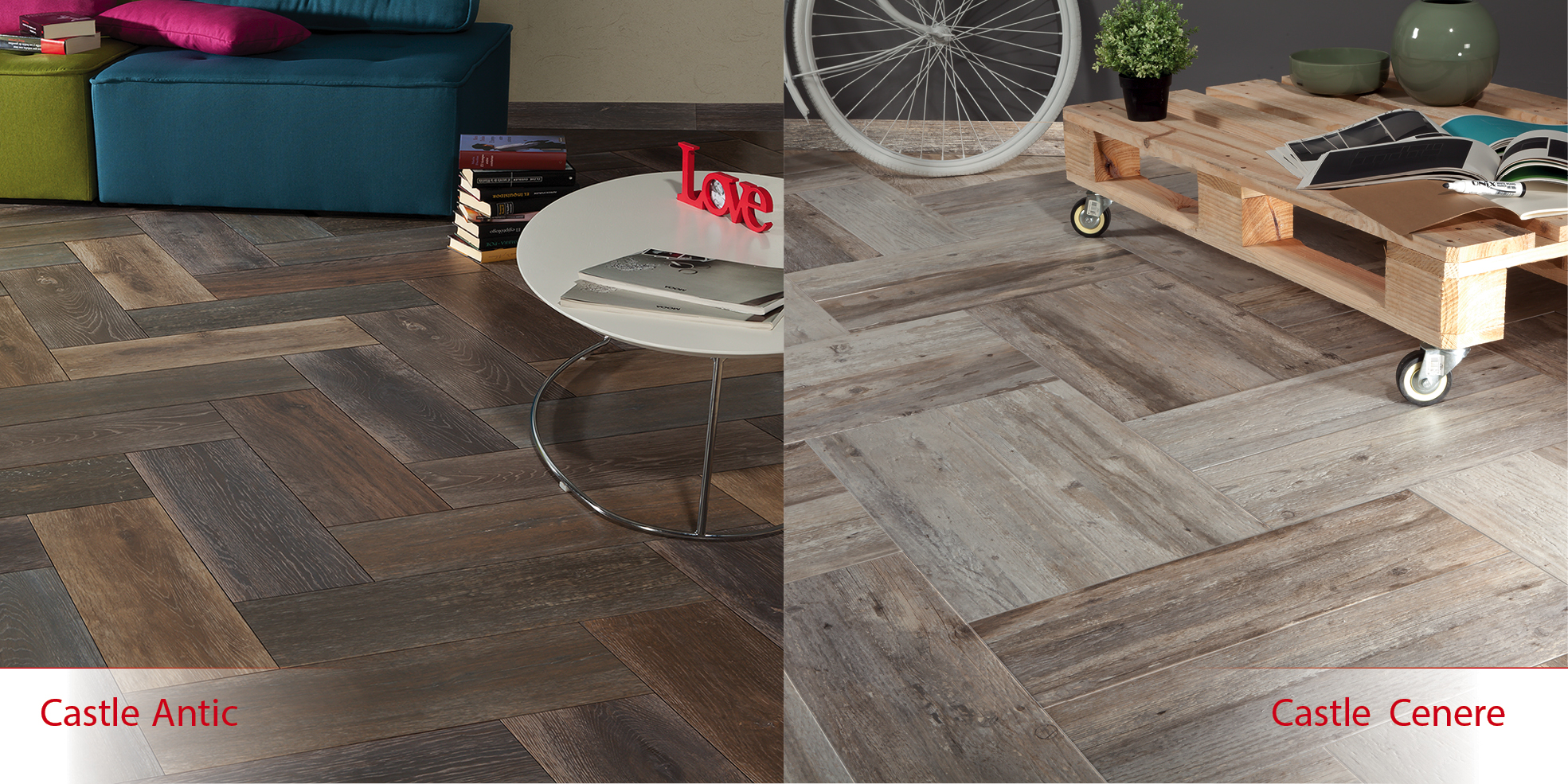 Castle Antic successfully replicates the wealth of natural wood hues, suggesting strength with its depth of tones. Castle Cenere is a sure bet if what you want is the vintage industrial touch, so fashionable in the interior decor scene.
Each shade has its own charm and expressive character, guaranteeing a raft of decorative options all reflecting the passage of time.