Spring is the ideal time to get outdoor spaces ready for summer, when everyone wants to enjoy the wonderful outdoor atmosphere of terraces, porches and gardens. Pamesa Cerámica recommends a wide selection of products to create charming outdoor settings that at the same time guarantee weather resistance and easy maintenance.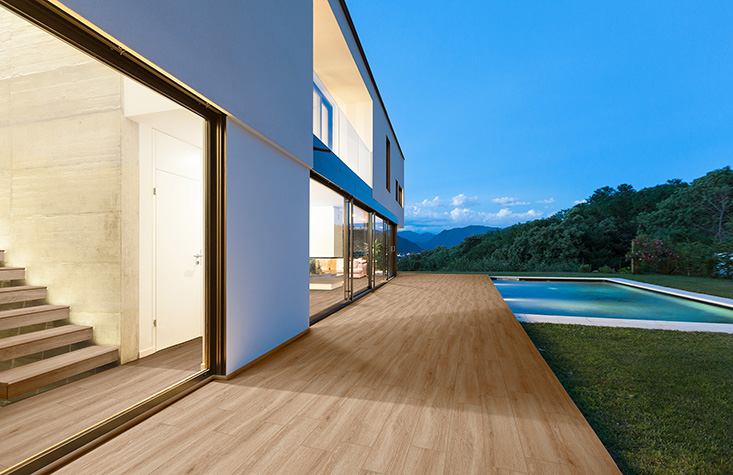 Época Roble Adz, natural wood-effect beauty with a non-slip finish. Their great resistance to wear make these floor tiles an excellent choice for outdoor areas and at the same time offer the elegance reminiscent of wood. The colour sensations of the floor tiles create a perfect harmony with the natural environment and are also perfectly adapted to different type of environments. In 22×85 format, the series is available in the colours nuez, nogal, roble and teka.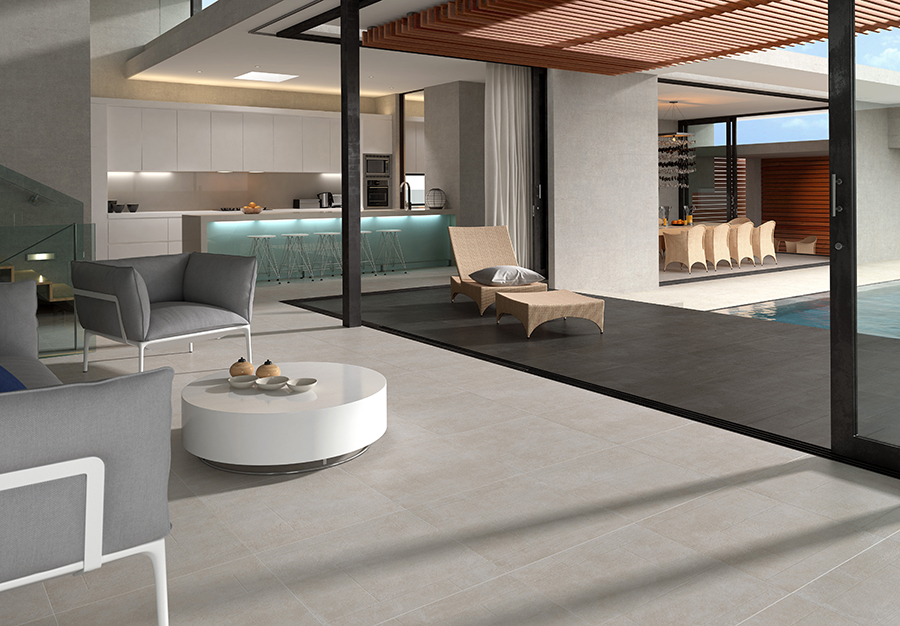 Pamesa's Age Blend series, in 60×60 format, has been chosen to give this space a feeling of timelessness. Black and white combine to define the layout of the interiors and exteriors of the house, creating an environment that radiates peace and harmony. Age Blend is available in the colours arena, blanco, moka, negro and taupe.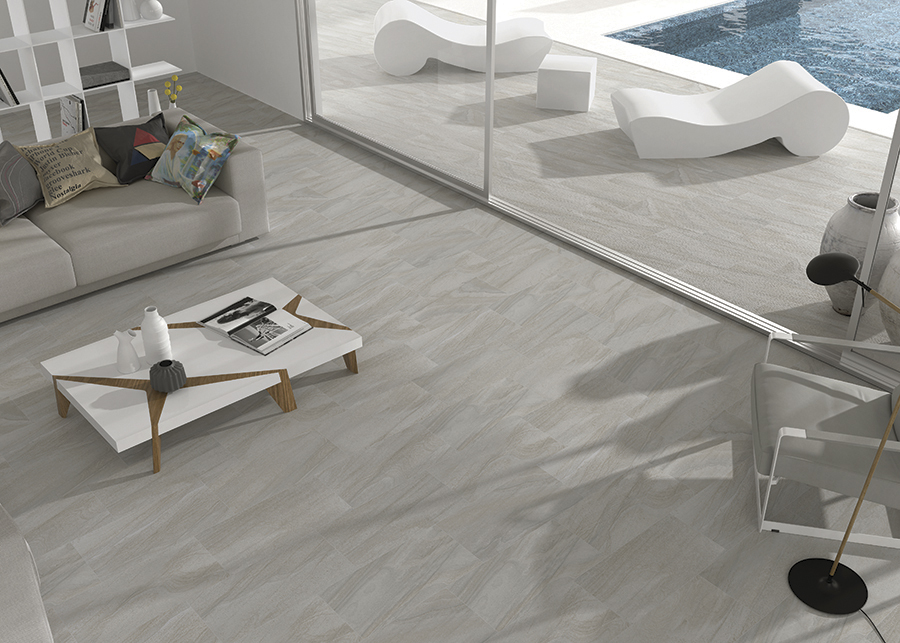 The combination of series Davos Perla (30.3×61.3) and Davos Diagonal Perla (30.3×61.3) blurs the distinction between exterior and interior, lending a feeling of spaciousness to the whole area. The floor tiles give a distinctive and fresh touch, interweaving in the space to capture the sunlight and filling the atmosphere with nature at its maximum expression. This distinctive series, with the aesthetic elegance of fine materials, includes the colours beige, hueso, marengo, mocha and negro.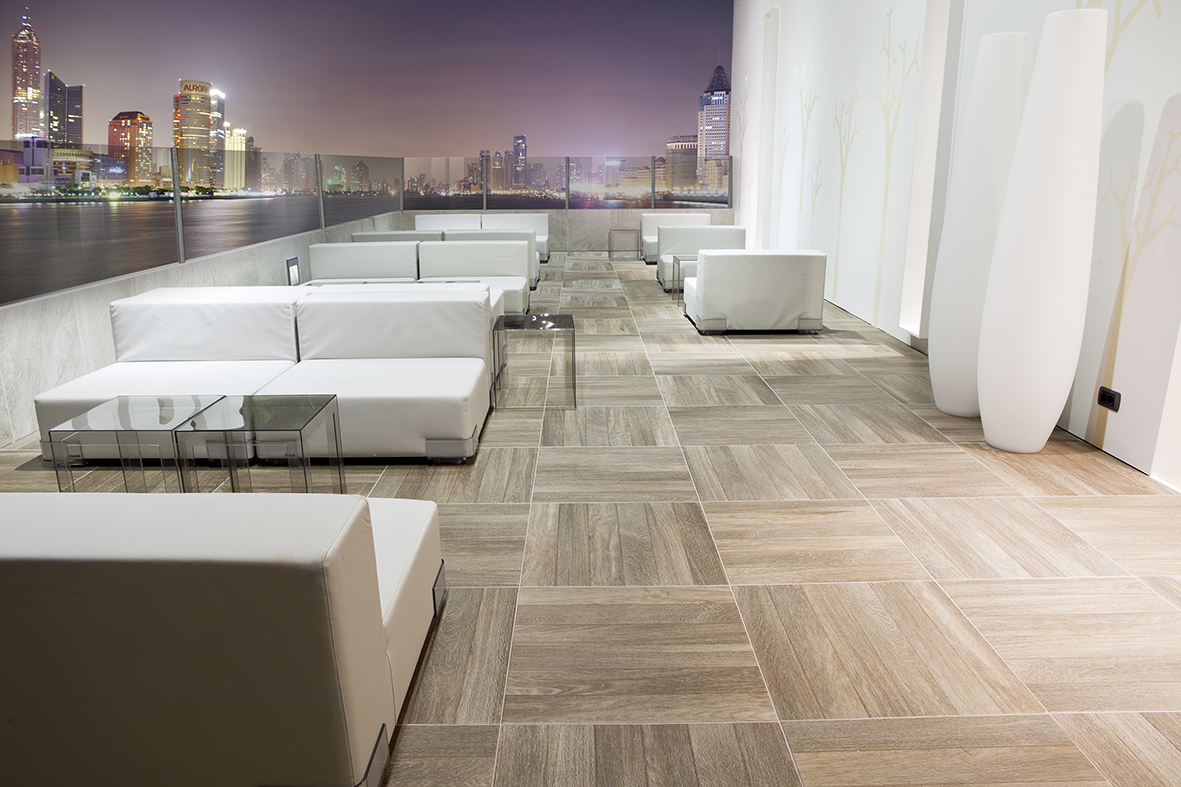 The attraction of this terrace lies in its floor tiles. Teak Adz Mocha, in 60×60 format, enhances the decorative styling of this space, and at the same time adds a chic, cosmopolitan touch. This anti-slip surface is also available in the colour arena, bringing the characteristic tones and hues of natural wood.
Breathe new life into your outside spaces with functional aesthetics, without giving up the advantages of durability and resistance to the passing of time, wear and atmospheric conditions.