In any setting well-being and relaxation go hand in hand. The atmosphere of a living space is key in achieving this balance, because part of the end results depend on in the materials that are used. Transmitting serenity and relaxation is possible with Clinker, a series designed by Pamesa Ceramica with the technical quality of its porcelain stoneware. It is a  product suitable for residential and commercial use produced in a square format (90 x 90) and rectangular format (45 x 90) in a choice of two colours: arena and marengo.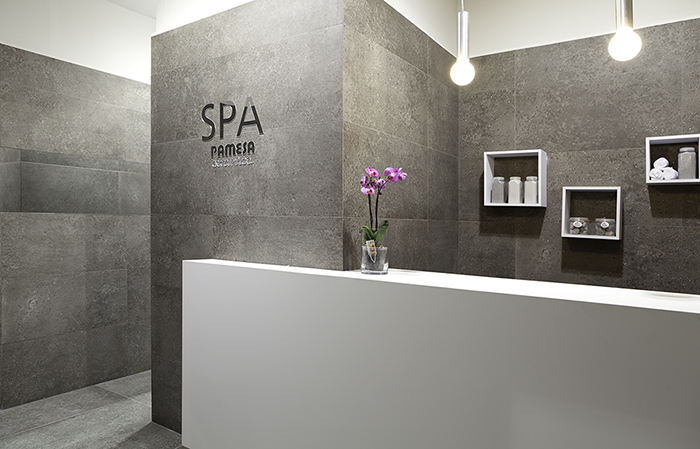 This setting recreates a spa, decorated with marengo- coloured Clinker tiles that cover the walls and the floor. Opting for porcelain pieces in this type of space, where water is used to treat disease or maintain health, is of key importance, because ceramic tiles are resistant to water, stains and use, with almost zero porosity. Practical and functional, they just need regular cleaning with a damp cloth.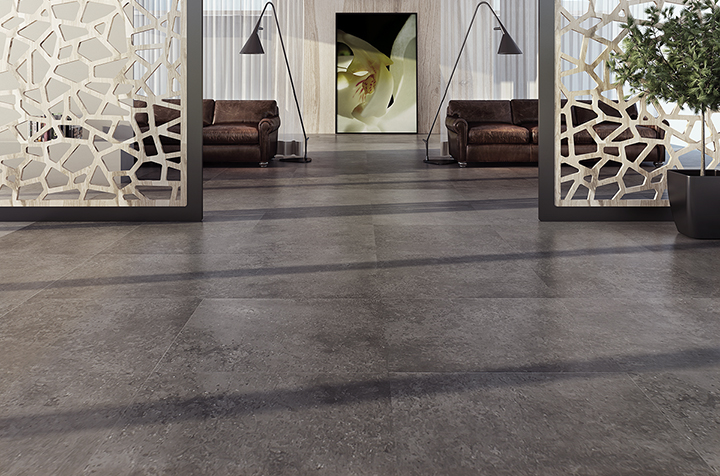 It is crucial to choose the most appropriate floor tiles to give value to a space. In this case, Clinker, in 90 x 90 format, is a sure bet for large spaces with a contemporary touch.
The Clinker series preserves that  timeless air so necessary and provides balanced spaces, giving a sense of harmony, serenity and elegance.