Few people know that it is thanks to Antonio Gaudí's Modernism that cement tiles were introduced to Spain, and who would have said that fifty years later they would be all the rage yet again, with the growing popularity of vintage and retro trends in interior design. Let us look at how to use these bold designs in the home.
Rustic yet modern:
Why not combine wood with cement tiles, generating contrasts to dynamic effect in your home. Stylish results can be achieved, like the photo below which features the MONET series from the Art collection.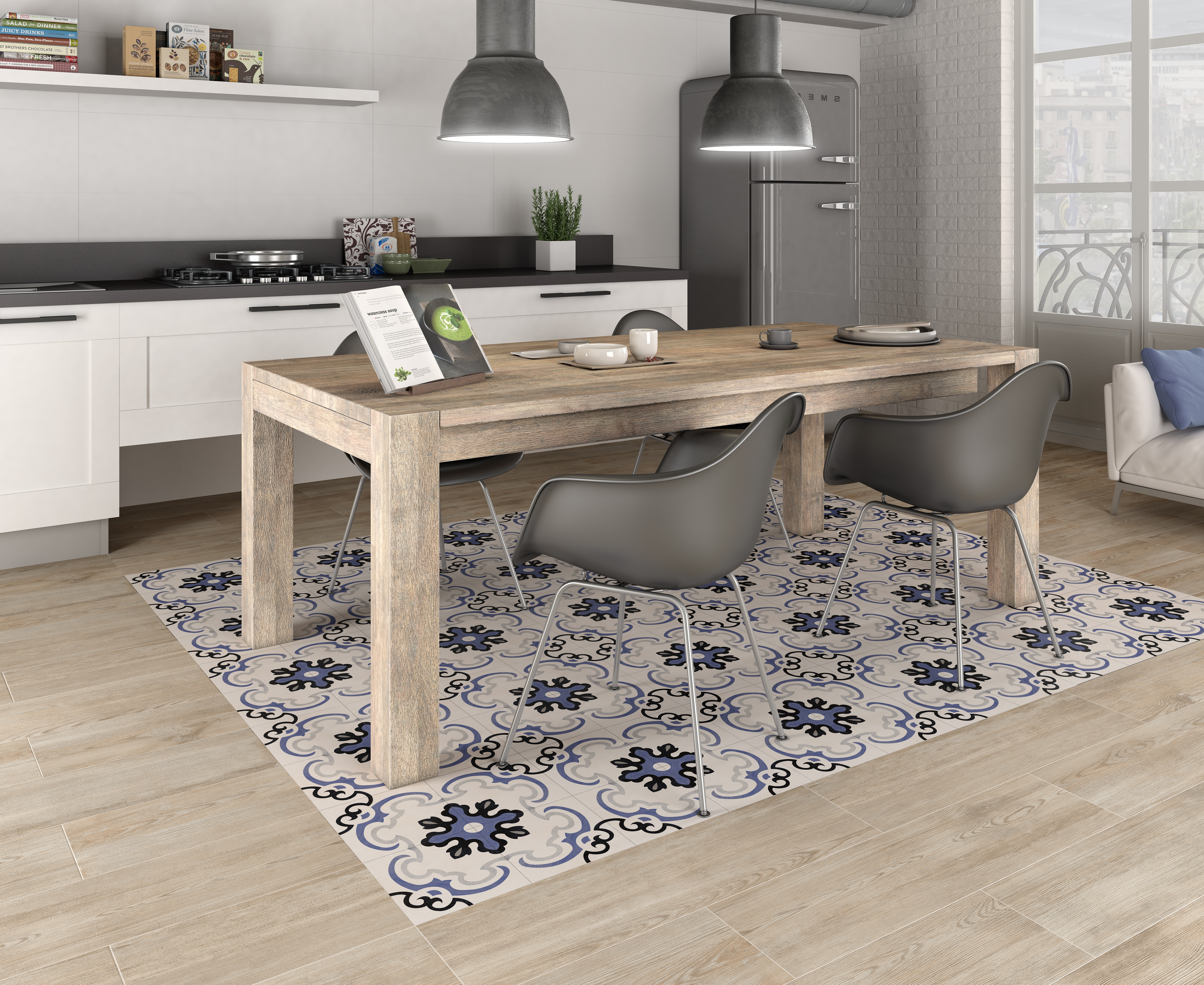 The same colour spectrum.
Cement tiles are synonymous with colour and dynamism. However, if you prefer your tiles to be slightly less prominent, the secret is to use the same colour spectrum on the walls and floor. The resulting setting will stand out for its personality and innovative appeal. See the example below, using the PROVENZAL series.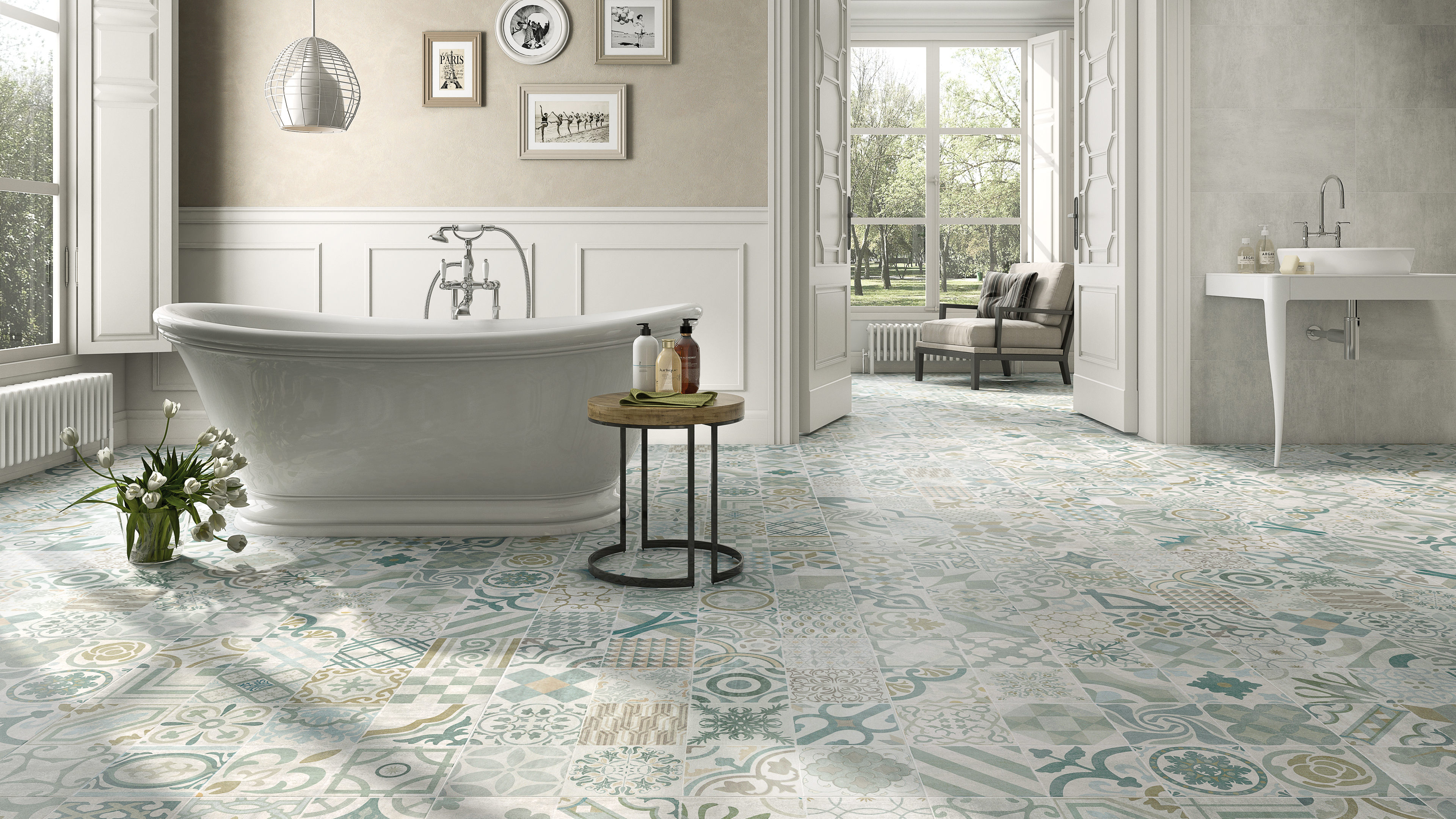 Backsplashes in bathrooms and kitchens:
Whether you prefer classic or modern looks, you can bring a special charm to living spaces and add a contrast by using cement tiles as backsplashes in bathrooms and kitchens. These tiles stand out for their versatility and capacity to fit in with all design styles and so they are always a guaranteed success. The following photo features the CEZZANE series from the ART collection.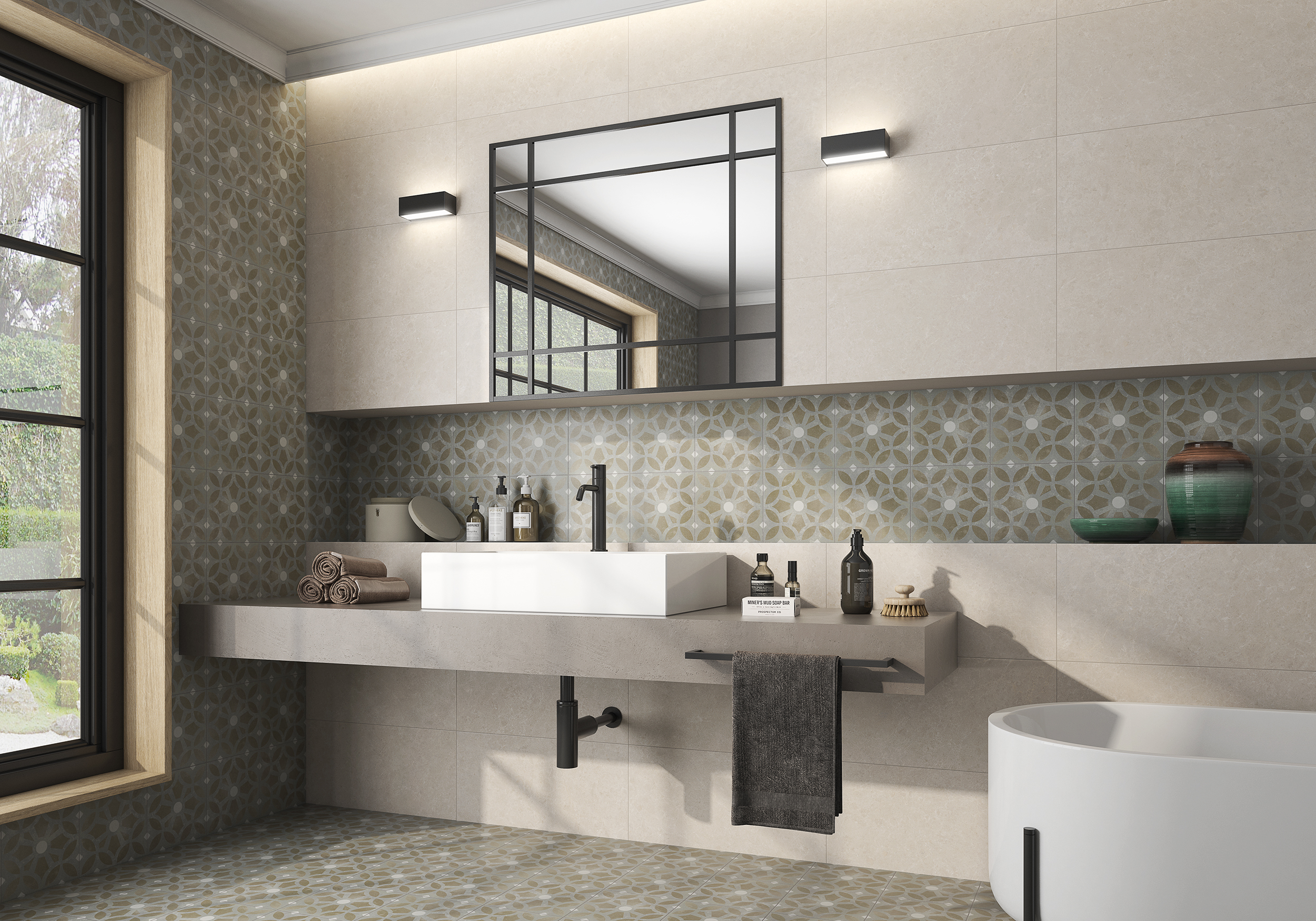 In bedrooms.
You might think that bedrooms are the last place where cement tiles can be used. In fact, these trend-setting tiles can be used to very elegant effect by matching the bed linen and décor with tiles in neutral colours. Shown below is the LEMPICKA series from the DÉCO collection.