Transform your living area into a more welcoming, lived-in space for longer. Pamesa's proposals in wood effect combine functionality with design.
We bring you four floor and wall tile solutions that combine the aesthetic beauty of wood with technical characteristics that guarantee minimum maintenance and maximum durability. These models adapt to the needs of every home and provide a balance between aesthetics and practicalities.
With these collections, living areas can be transformed without having to change all the other features, giving your home a breath of fresh air that makes the difference.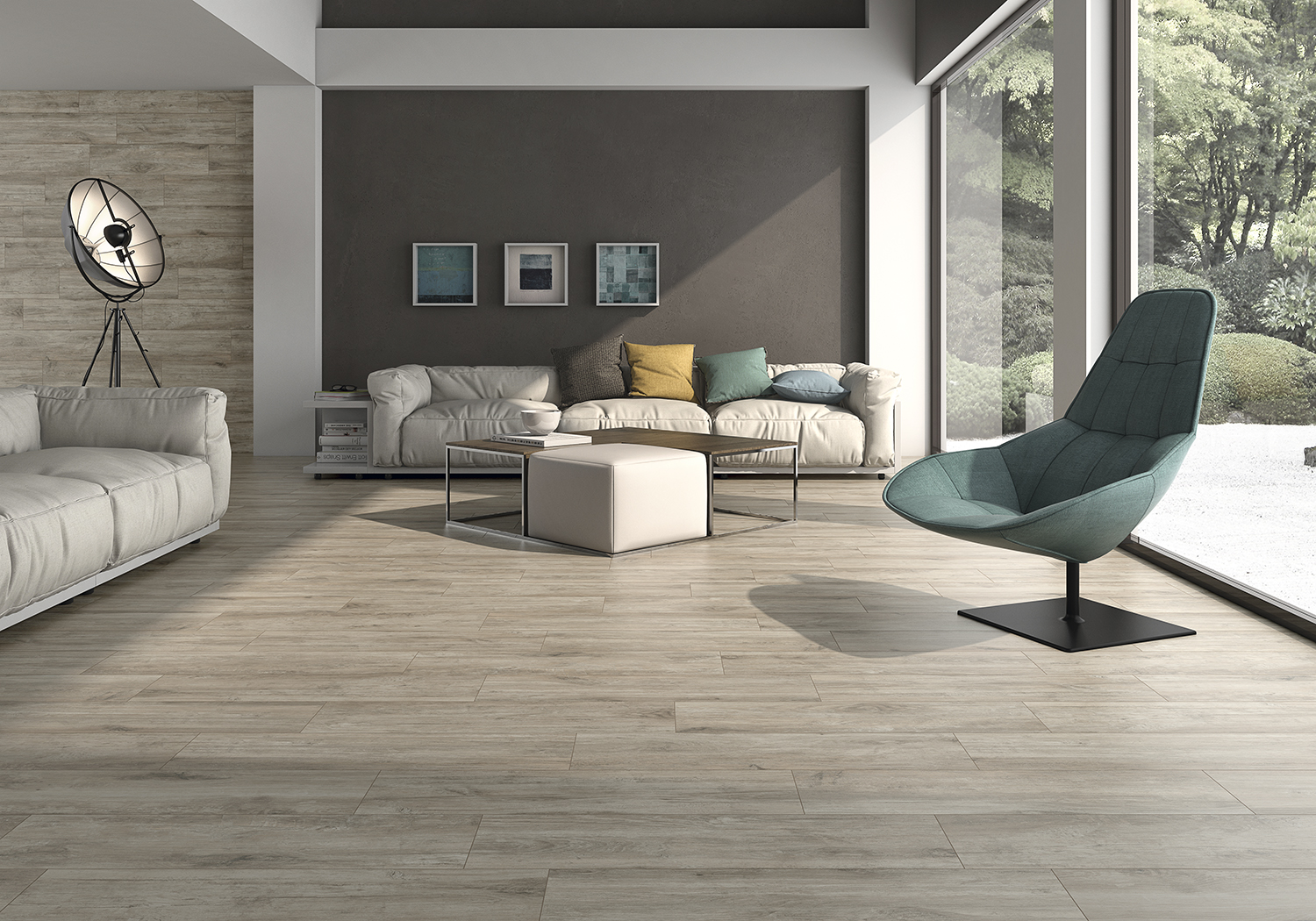 The choice of natural tone Kingswood is ideal for this living area, arousing interest and defining the space with these 22×85 centimetre pieces. The tones and grains of wood create a focal point that blends perfectly with the ambience of the home.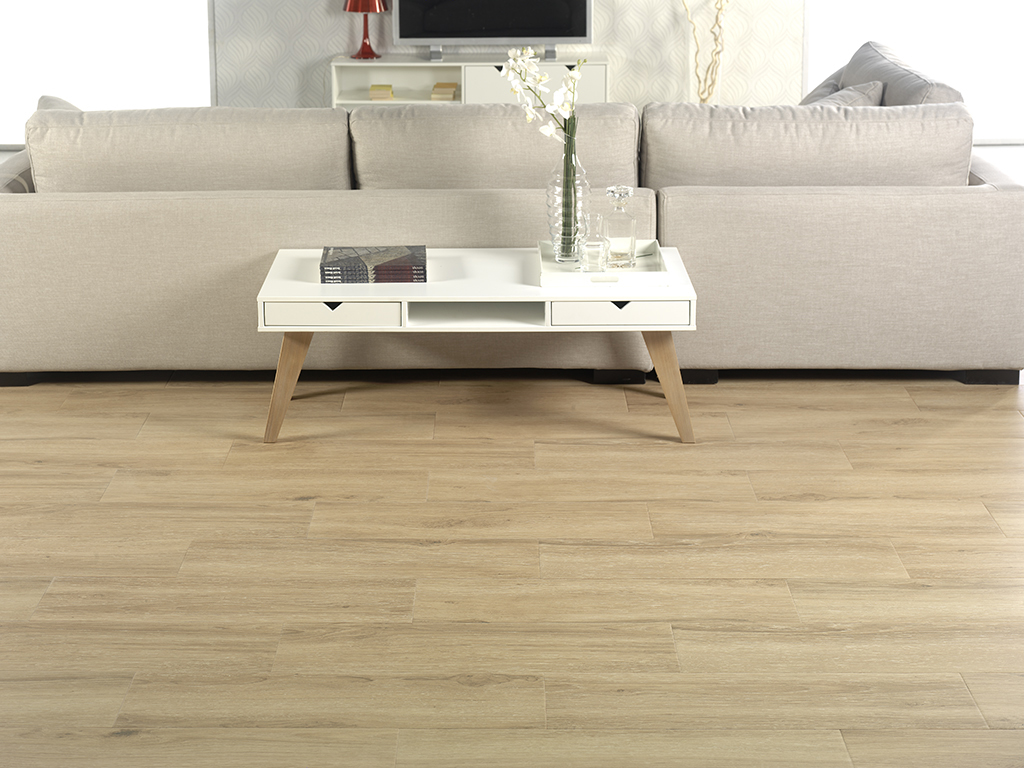 Época brings an all-round feel of continuity to this living area. In 22×85 centimetres, the natural roble shade of these pieces softens the space and harmonises beautifully with the furniture.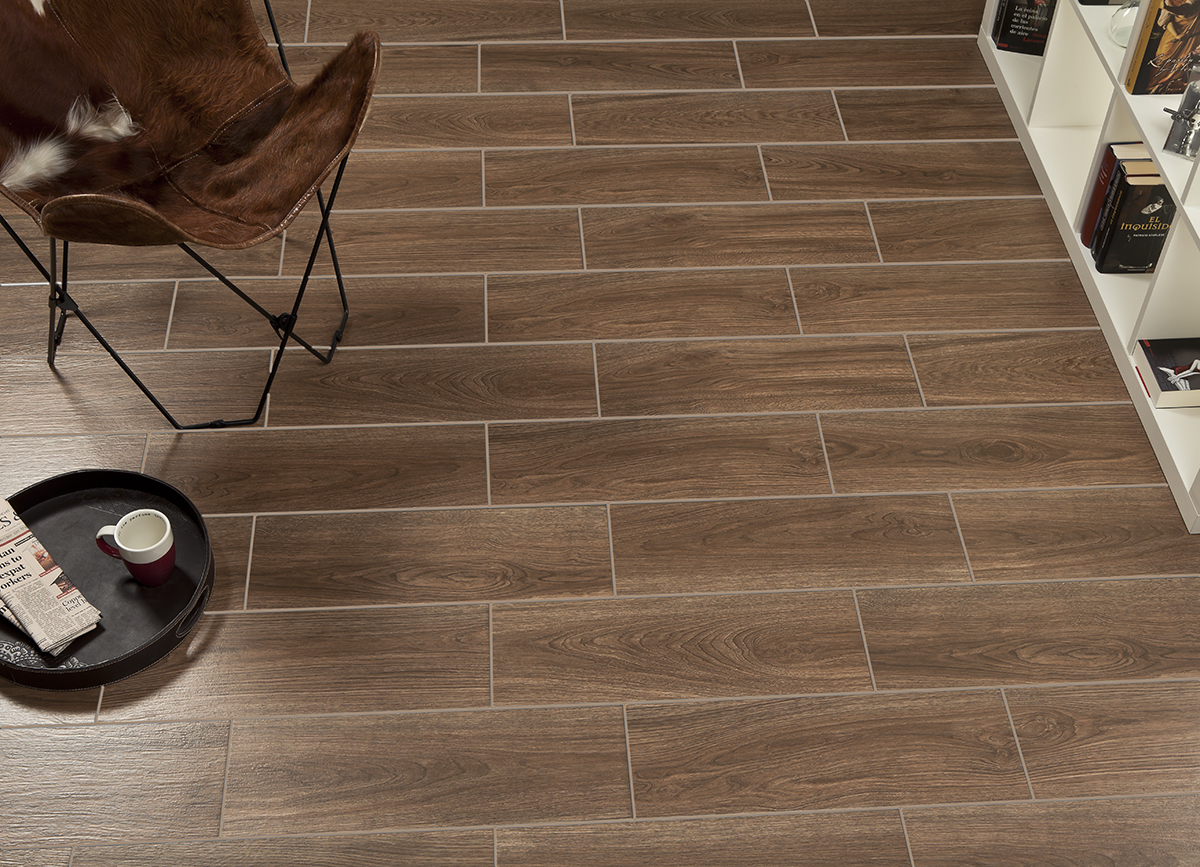 With a timeless air, the Fronda floor tiles in roble guarantee a warm space that perfectly matches the furniture in this space. These pieces in 20×60 centimetres add personality and visual impact to this living area.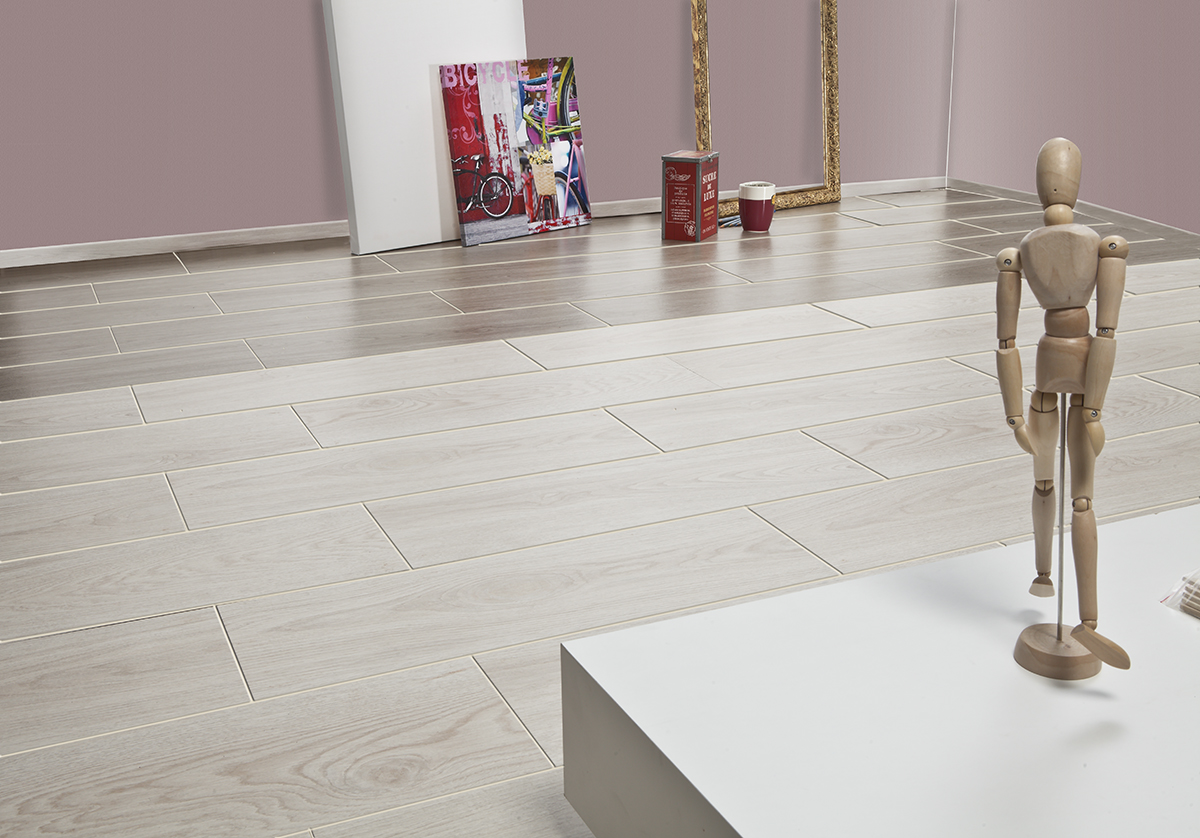 The combination of haya and musgo colours from the Fronda series is the focal point of this space. Contrast is used to create an elegant and harmonious environment with pieces in 20×60 centimetres that reproduce the textures and colours of natural wood.
Ceramic collections in a variety of finishes and tones for a wide range of decor styles all with a common denominator: beauty, resistance to the passing of time and wear, and easy maintenance.