Café Herzog is an elegant and functional coffee shop located in Weißenburg, a town in the German State of Bavaria. The feel of nature is palpable in this space, which was created with materials from Pamesa. The project was managed by Fliesen-Zentrum Munich and the installation was carried out by FJR Fliesen GmbH.
Nature porcelain tiles, in the colour crema and 60×60 centimetre format, were used for the floors of this busy coffee shop in the German town.
Conceived as a space for relaxation, the colours of the different elements in the environment complement each other to maximum effect. Nature lends a natural feel and texture that make it the ideal choice, combining perfectly with the furniture.
The floor tiles give continuity to the different areas of this coffee shop with a different range of cream tones that lend warmth to the space. These pieces define the style of the café and their technical characteristics combine functionality with resistance.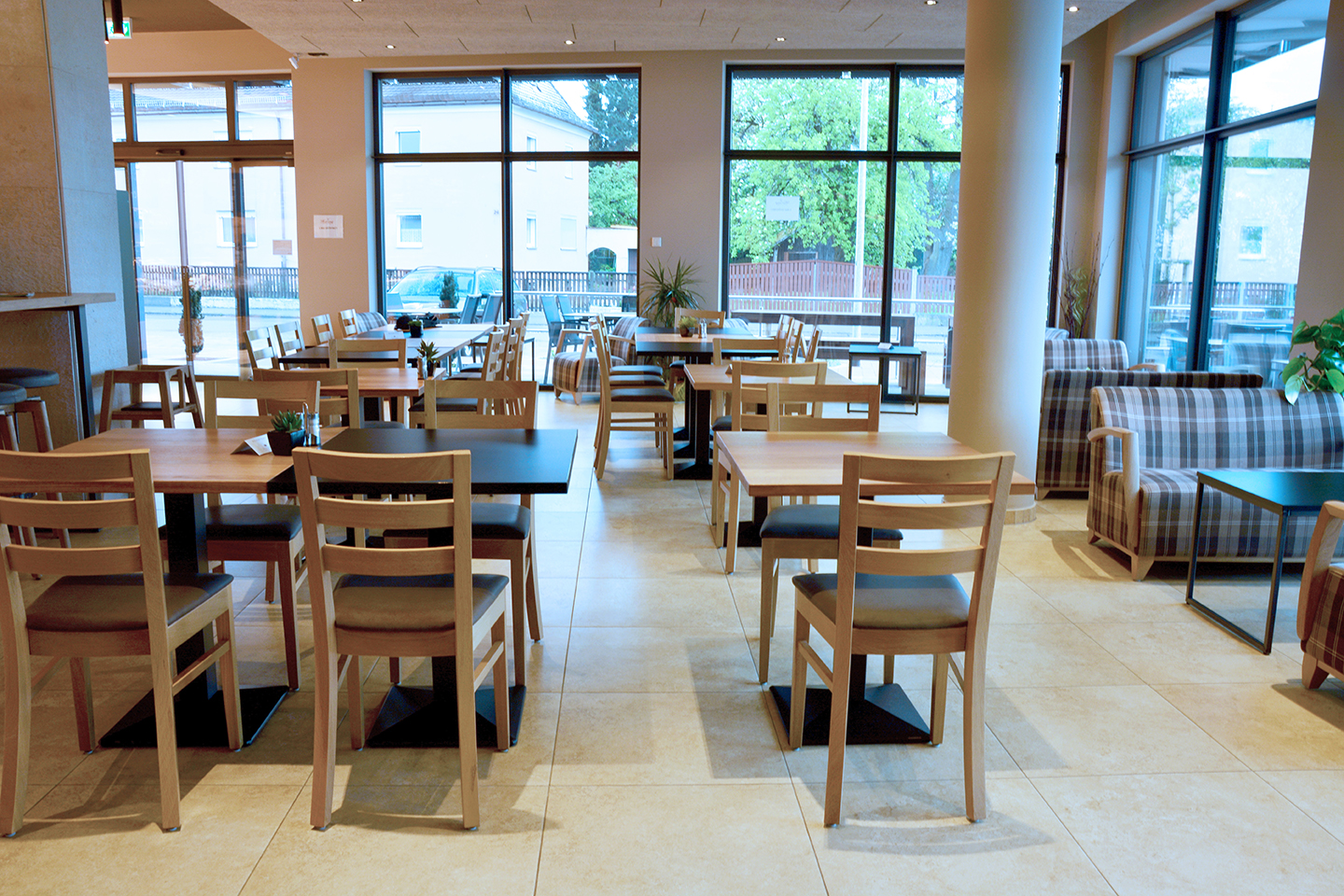 The colour of the floor tiles intensifies the entrance of light, amplifying the visual sensation in this area designed for socialising.
Nature offers an alternative to natural stone with the advantage of maintaining the beauty of the original material but with the added value of lower maintenance.