Grenier's energetic vibrant tones combine the beauty of wood with the strength of ceramic tiles. As well as incorporating the charm of natural timbers, it guarantees the virtues of Pamesa ceramics: durability, easy maintenance and resistance.
Pure invitation to nature, this porcelain tile series in 22×85 pieces offers an infinite variety of combinations that can add another dimension to monochromatic spaces. Designed to give personality to any setting, this series is available in a range of six colours: Natura, Almond, Taupe, Pardo, Jaspe y Opalo.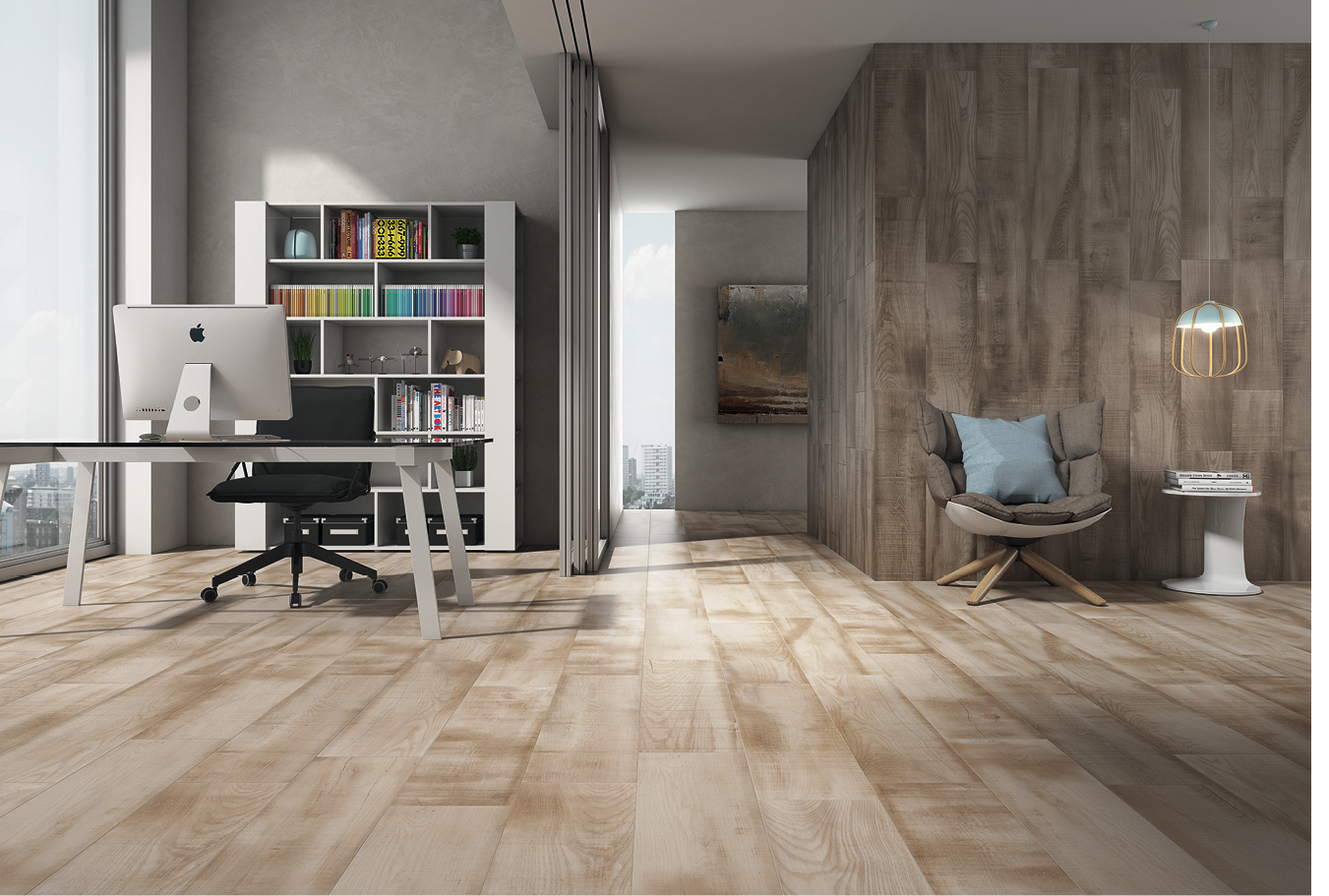 The evocative contrast between Grenier Almond floor tiles and Grenier Pardo wall tiles creates an attractive focal point. A decorative solution full of contrasts that forms a work space with style and personality.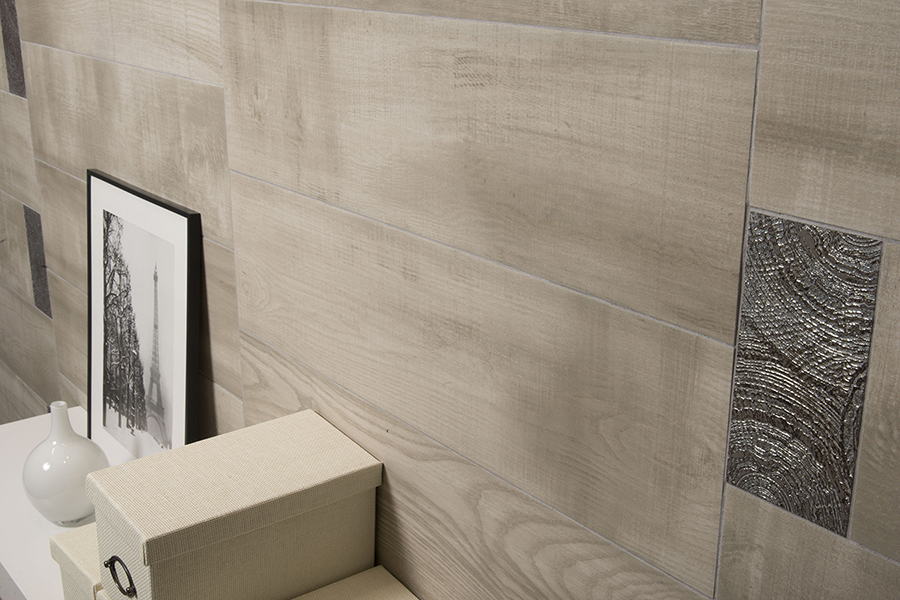 A combination that lends character to this space, where the ceramic wood tiles Grenier Opalo are interwoven in perfect harmony with tacos Empoli, in 22×22 format. These pieces become stronger when used together and emphasise the decorative beauty of an expressive and dynamic space.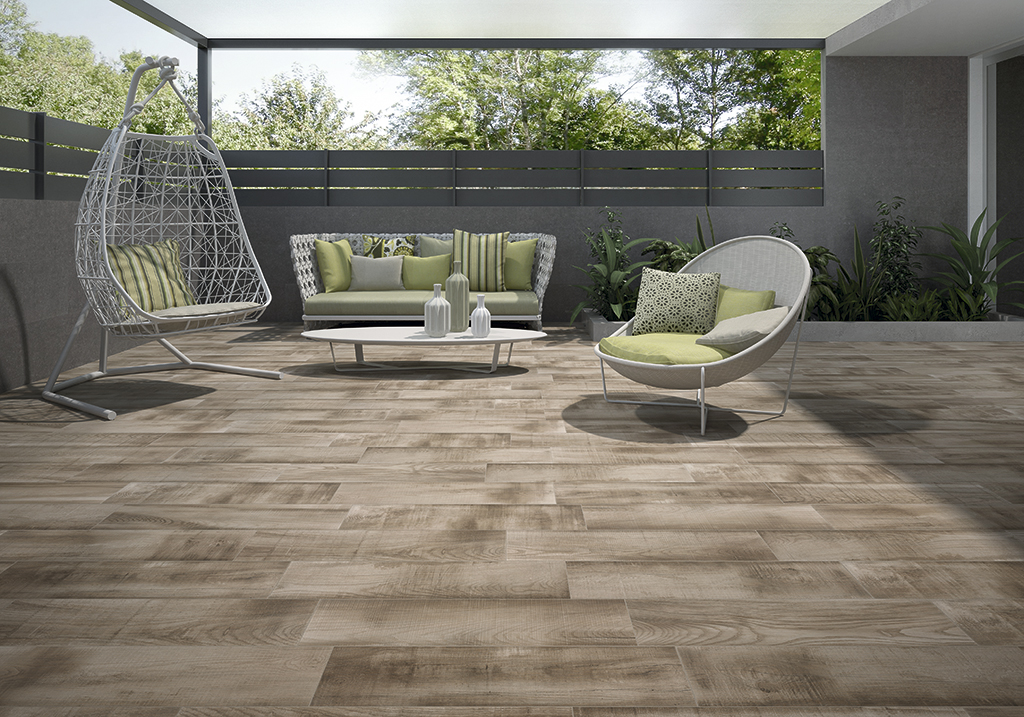 The grey-brown colour of Grenier Pardo floor tiles comes straight from nature, offering an attractive strong personality. The warmth of wood evokes the atmosphere of rustic stables, taking its inspiration from their authenticity and charm.
Choose Grenier for its great variety of colour, its potential combinations and for the value that wood adds to Pamesa's ceramic tiles.