The world triathlon champion sponsored by Pamesa Cerámica, Javier Gómez Noya, yesterday received the National Sport Award of 2013 for the best Spanish sportsperson of the year.
The King presented the triathlete with the Don Felipe de Borbón Award at a ceremony celebrated in the Palace of El Pardo presided over by their Majesties the King and Queen of Spain, accompanied by her Majesty Queen Doña Sofia and her Royal Highness the Infanta Doña Elena.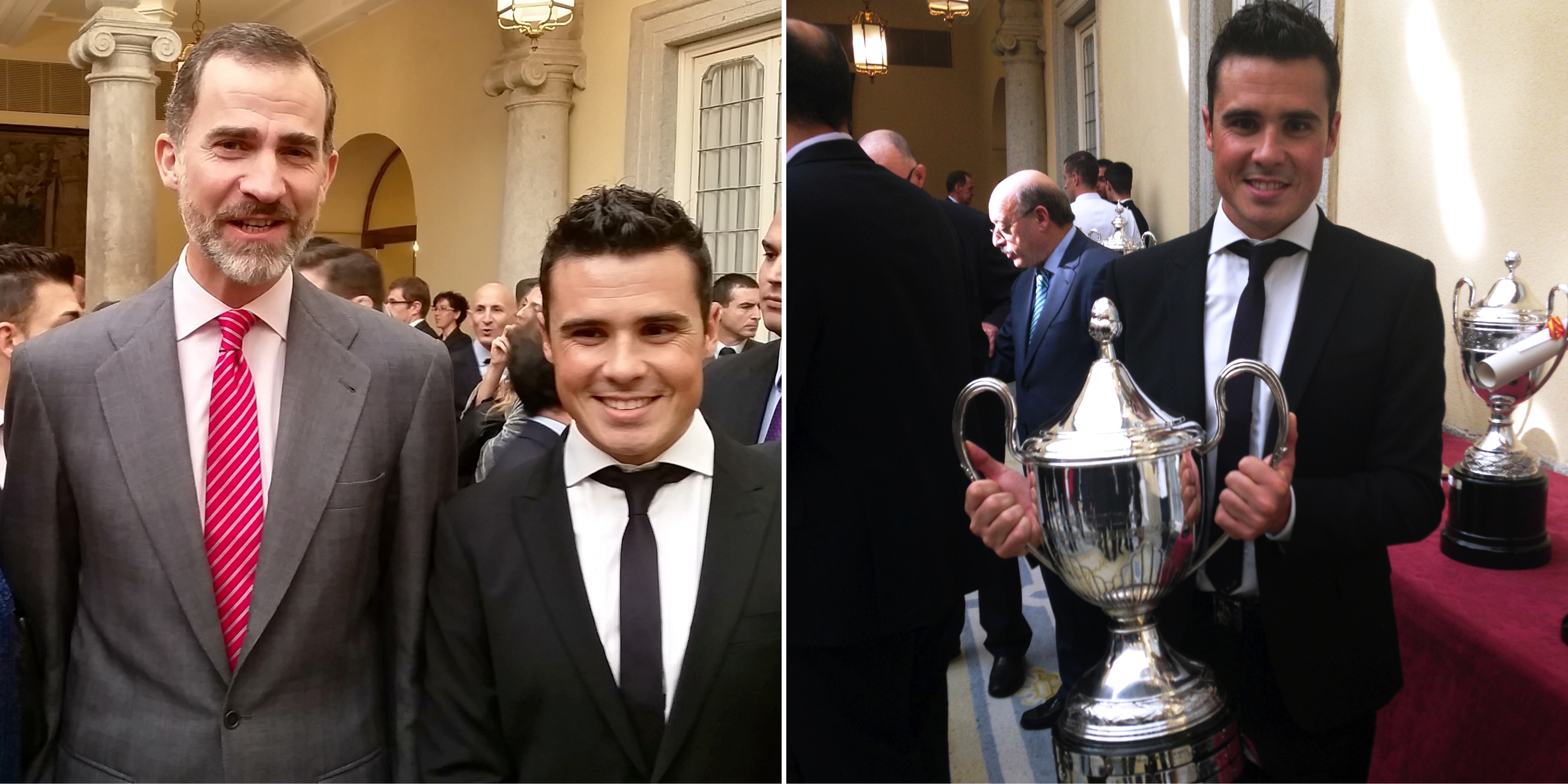 This award is given by the Spanish Sports Council (CSD) in recognition of individuals or entities that either through their own direct activity and personal initiative, or as participants in the development of sports policies, stand out for their contribution to supporting and promoting physical and sporting activity.