Resistance, functionality and easy maintenance are three aspects that determine users' choice of finish for their kitchen, aspects that affect the overall end result. The right choice of materials is key to ensuring all the necessities of family life are met in the busiest part of the home.
Changing the wall and floor tiles for a more up-to-date ceramic tile will transform the kitchen, enhancing its attraction and adapting it to every need and style. Setting out to make all your decor wishes come true, today we suggest three ideas for your kitchen, whether you are starting from scratch or planning a make-over.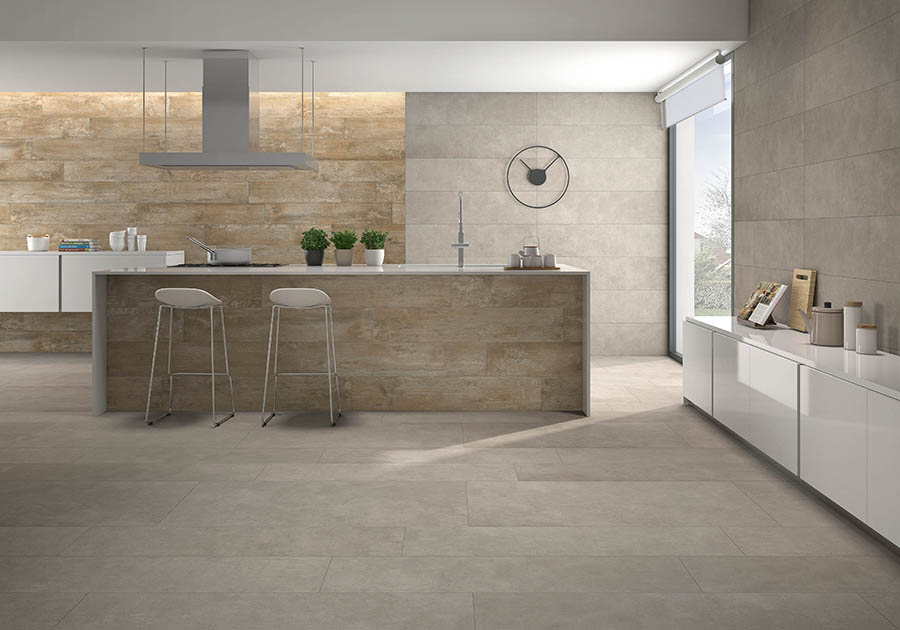 Wood-effect and cement-look tiles make an ideal combination for a kitchen, a space that needs hard-wearing resistant materials, like Pamesa's porcelain stoneware. These walls are tiled in Talent Gris (30×120 centimetres) and Driftwood Honey (20×120 centimetres), large format pieces that create a light airy atmosphere. A balance of nature and avant-garde that is also reflected in the floor tiles to give a creative edge combining 30×120 and 60×120 formats in Talent Gris.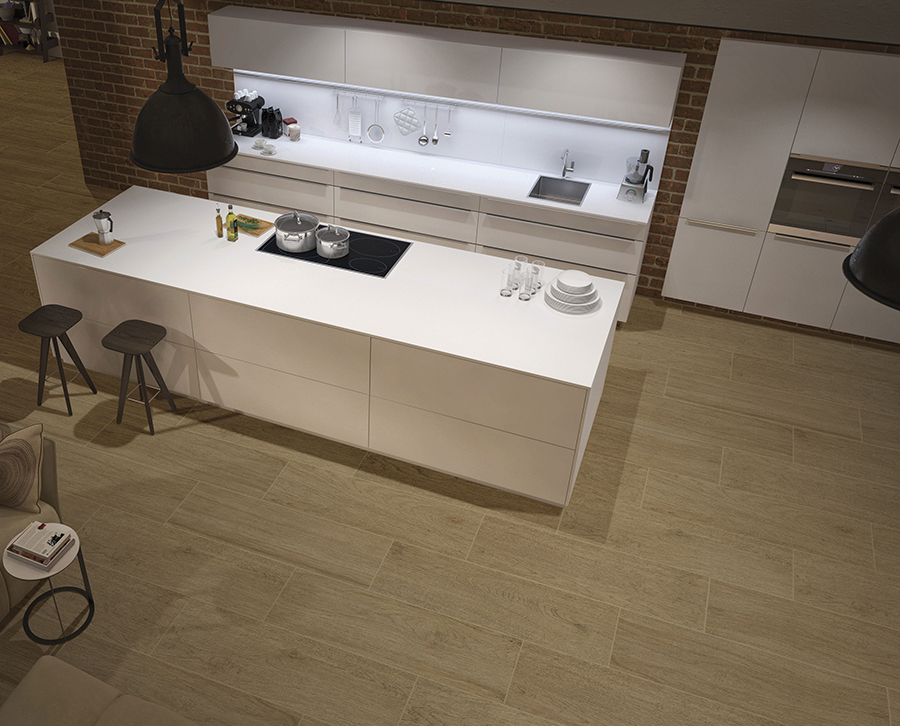 Replacing floor coverings with a water resistant, easy maintenance ceramic tile is an excellent solution for kitchen floors. For this space we have chosen Oakland in nogal (25×85 centimetres) for the striking visual impact in has in the whole space. Red body tiles that contrast beautifully with the kitchen units and create a clever visual continuity. This collection guarantees the functionality you need in a kitchen without compromising aesthetic beauty.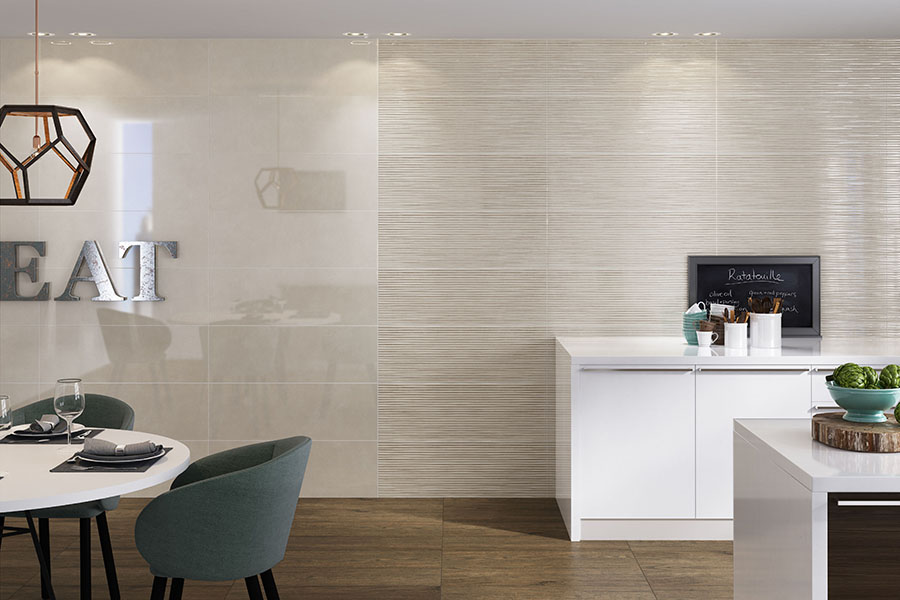 The key to choosing tiles for the kitchen is to think carefully about what shade you want. There's nothing better than warm colours if you're looking for a cosy space, and also a great option if the kitchen doesn't have a lot of natural light. Praia Natural and Praia Relieve Natural (30×90 centimetres) for the walls in red body, matched with Oakland roble (25×85 centimetres) wood-effect floor tiles are a huge success that are both practical and classy.
Three kitchen designs using materials with maximum features of versatility and safety. Ceramic tiles from Pamesa that express excellence in ceramic design, in line with all today's top decor and interior design trends.