Quality and high resistance are crucial aspects architects and interior design professionals take into account when choosing materials for their projects. To satisfy this demand, Pamesa introduces K-Steel, an ideal product for floors and walls in spaces designed to meet the highest standards, inspired by the sheen of rusted metals.
Devised to add that extra touch of distinction to any space, this polished porcelain stoneware tile series conjures up the personality of rusts in five colours ranging from the most urban to the most contemporary: Light, Cenere, Coal, Amber and Iron.
Based on the Koncept collection, these subtle pieces come in a variety of formats (30×60, 37.5×37.5, 60×60, 75×75 and 60×120 centimetres) to transform everyday spaces into exceptional interiors.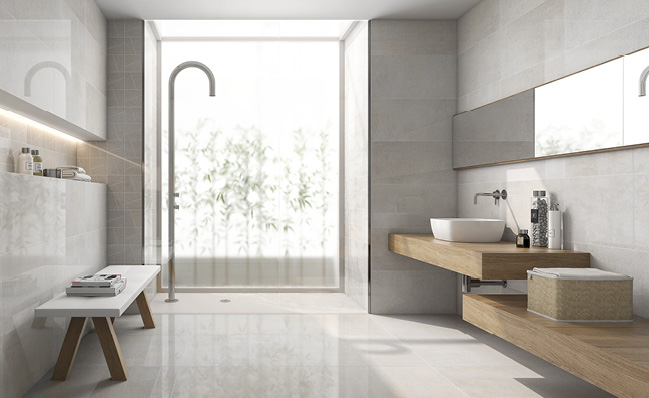 A simple but compelling bathroom. The luminous effect of this polished finish in perfect harmony with K-Steel's light tone creates a space that gleams with its own light, reaching the height of timeless purity and visual comfort.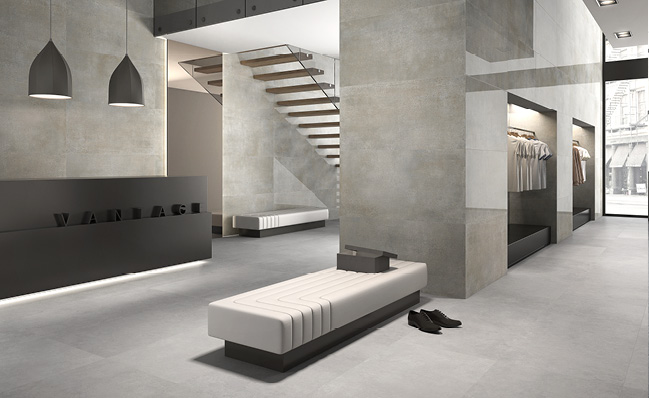 Beyond the domestic setting, K-Steel brings an air of sophistication to this commercial space.  The most avant-garde cement look combined with the vigour of rusts achieves a minimalist design with a sober elegance to satisfy the most selective of tastes.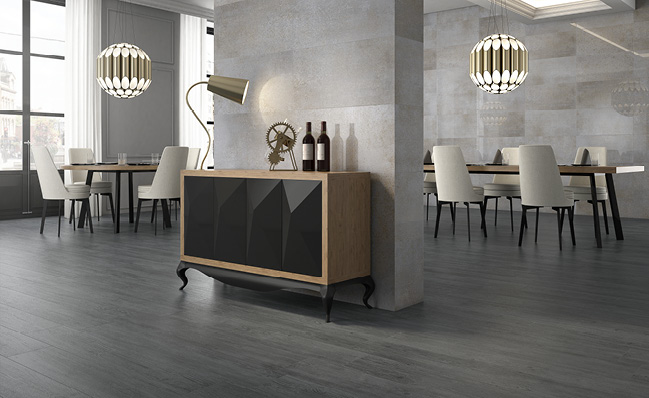 This collection is also outstanding for its infinite range of combinations. K-Steel was created to blend with series like K-Wood, evocative of other natural materials, giving every setting added value to guarantee unique quality in every sense. K-Steel, for the feeling of passing time and exclusivity.