Mixing textures, finishes and colours falls in line with the prevailing trends in architecture and interior design. A decorative concept that Pamesa reproduces in ceramics with Koncept, a collection created to the highest technical specifications and as an integrated whole characterised by its chromatic harmony and coordination.
An innovative perspective on technical porcelain that takes the avant-garde design of cement, making it ideal for large spaces thanks to its superior quality and technical specifications. This multi-format collection (30×60, 60×60, 37,5×75, 75×75, 20×120, 30×120, 60×120 centimetres) reproduces the authentic colours of nature: Argent, Desert, Gris, Mica, Nácar and Taupe.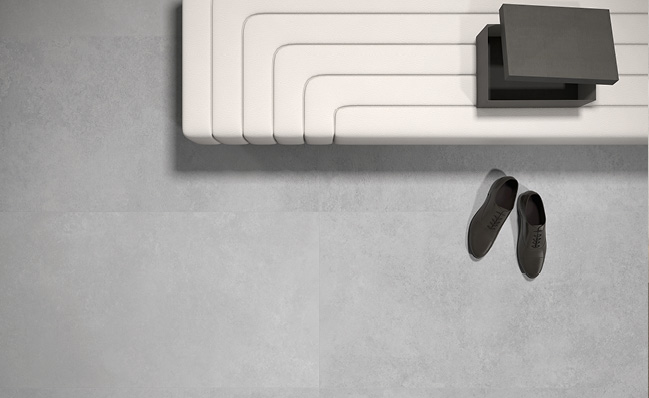 Inspired by minimalism, Koncept has been created to embellish the architectural richness of the most exacting projects, and to be used in a unique way. Because every project is different, each one follows its own rationale, each has its own purpose…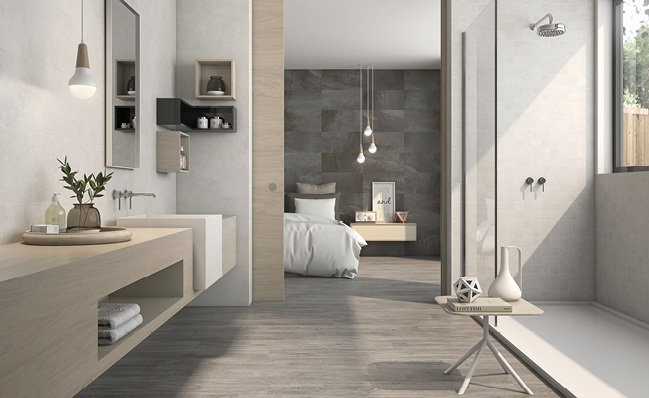 Its design goes beyond each individual piece: its uniqueness lies in the way it coordinates shades, blends formats and combines textures.
This collection is accompanied by five series to offer a superior quality decorative ensemble of evocative textures. Koncept: its infinite possibilities place it at the cutting edge of materials.