Inspired by the purity of a stone called Bluestone, the Metz series has been created. Wall and floor tiles in gres porcelain stoneware that overcome the great richness of this stone, giving in addition the own qualities of ceramic materials.
Pamesa Cerámica successfully brings a fusion of the appearance of this slightly wrinkled material with the durability, resistance and easy maintenance of their ceramic solutions. This series is produced in square format (60×60) and rectangular format (30,3 x 61,3 y 30 x 60) available in hueso, nácar, visón, grafito and negro colours.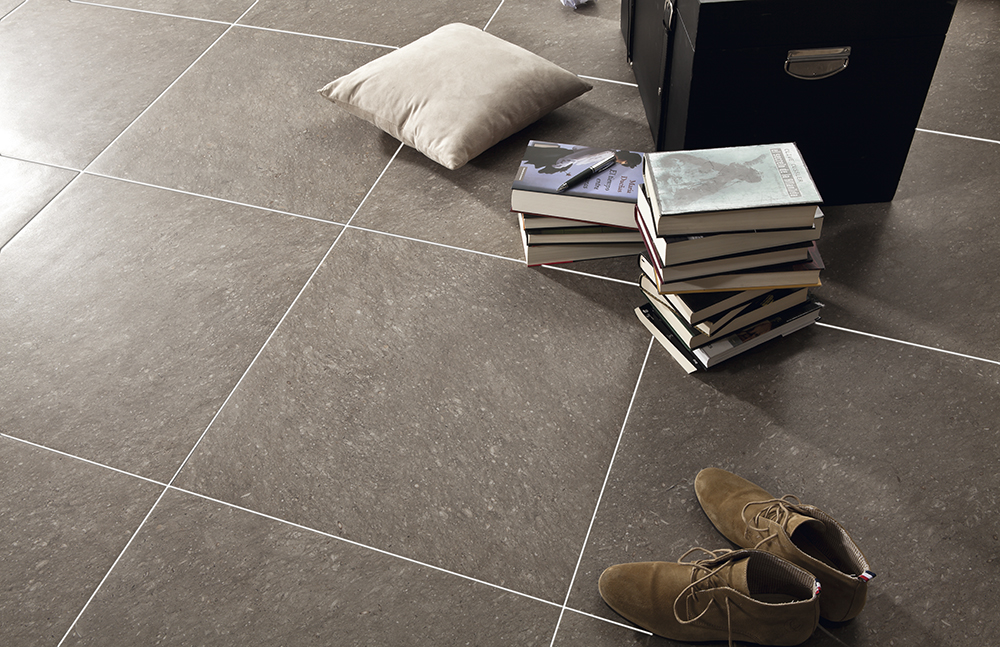 The attraction of this environment lies in its floor tiles: Metz, in vison colour and 60×60 format. A redefinition of stones that create more avant-garde and functional environments.
Versatility is another peculiarity of this series, which is accompanied by Metz Relieve. Porcelain tiles in 30.3 x 61.3 format, an innovation of the firm created with a porcelain base of Metz in a range of four colors: blanco, hueso, grafito and negro.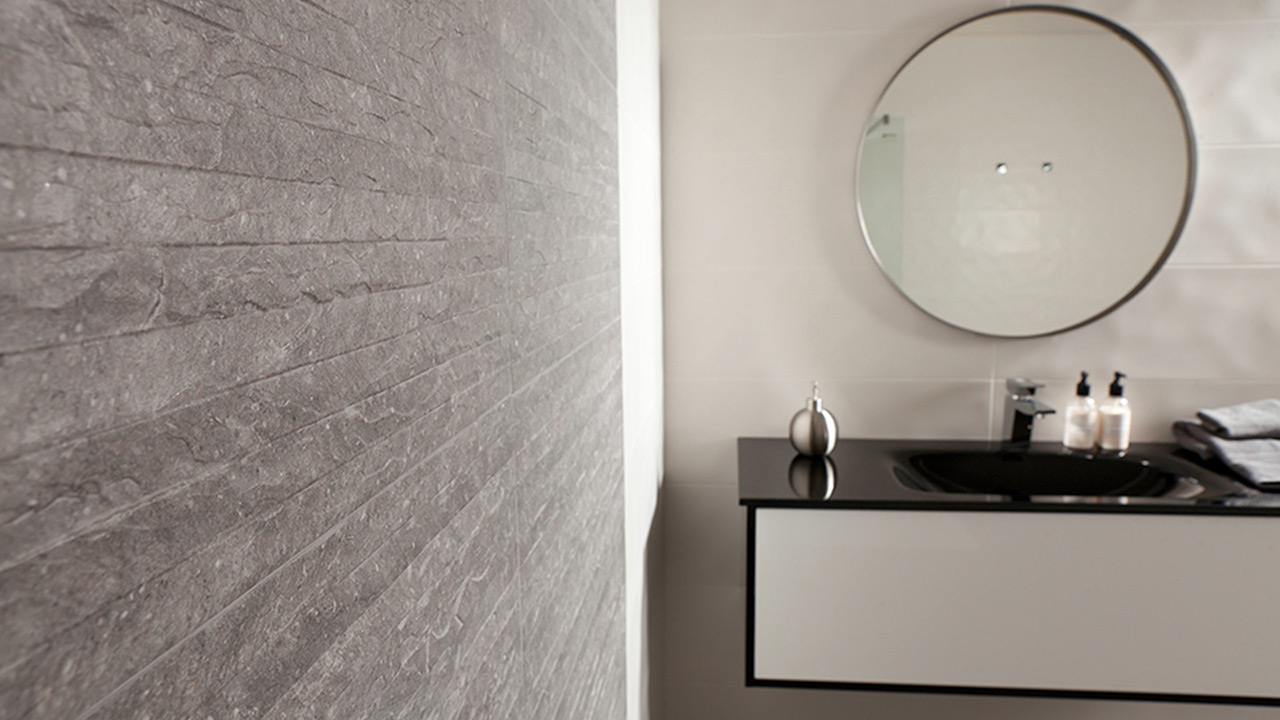 Metz Relieve Grafito wall tiles overflow with sensory experiences in this bathroom, highlighting the own irregularities of stony products. Combined with Ebla Nieve, in 25×75 format and created in white base wall tiles, create a space that provides a sensation of relaxation.
If you are thinking about giving your spaces a breath of fresh air, Metz and Metz Relieve open up new laying possibilities, with colours that look for the perfect chromatic harmony. Discover it!