The use of volume on ceramic tiles is one of those trends that looks as though it is here to stay.   This design, which stems from technological developments in ceramic materials, contributes a series of features that include a unique sense of character to tiles. Tiles that allow for multiple volumes that add a creative, avant-garde effect to our walls. Apart from being a contemporary and highly versatile option, they lend a sense of depth when combined with flat wall tiles.
Examples of this option include our 30×90 SIRTE Blanco, a sense-based concept that is ideal for those seeking an ultra-sophisticated effect.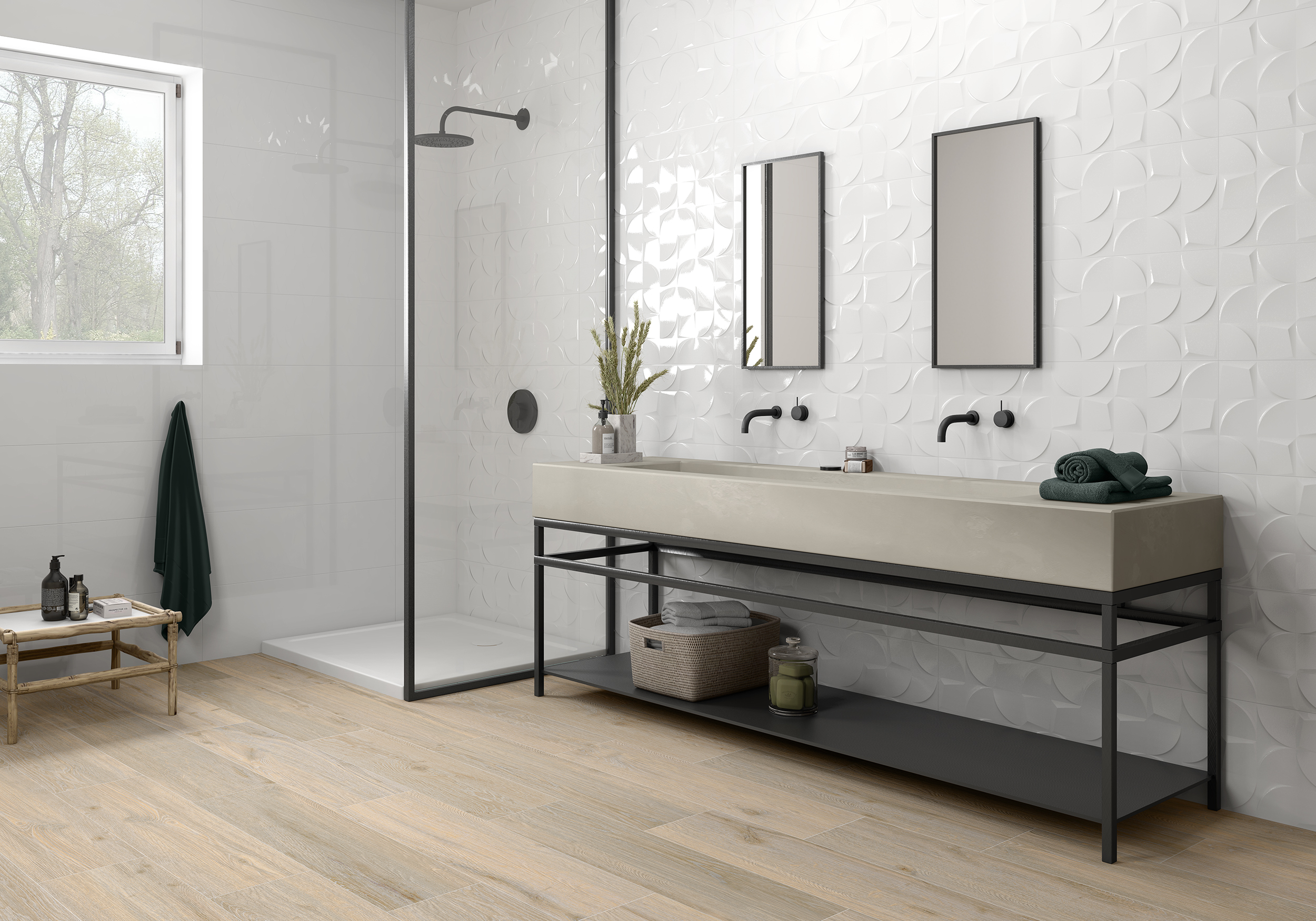 It is clear that this is an extremely original way of creating alternative wall décors.   In this instance, we have opted for our ARCADIA 25×75 tile, featuring a relief effect that adds a sense of movement to the bathroom's front wall.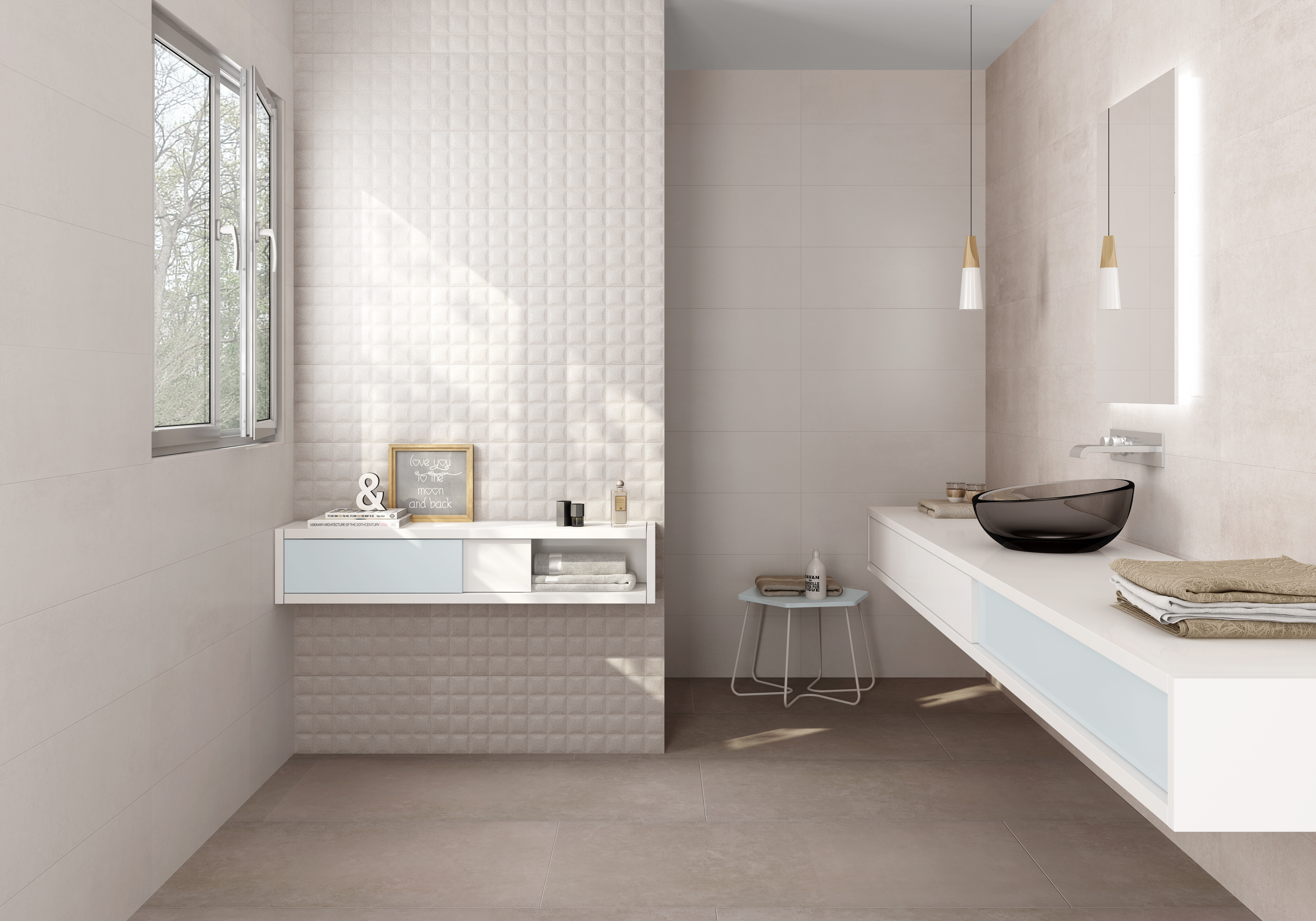 An alternative option is to play with volume and colour for more daring effects, as in the case of LAHAT Arena, a relief tile in a 30×90 cm format that creates a truly stunning setting.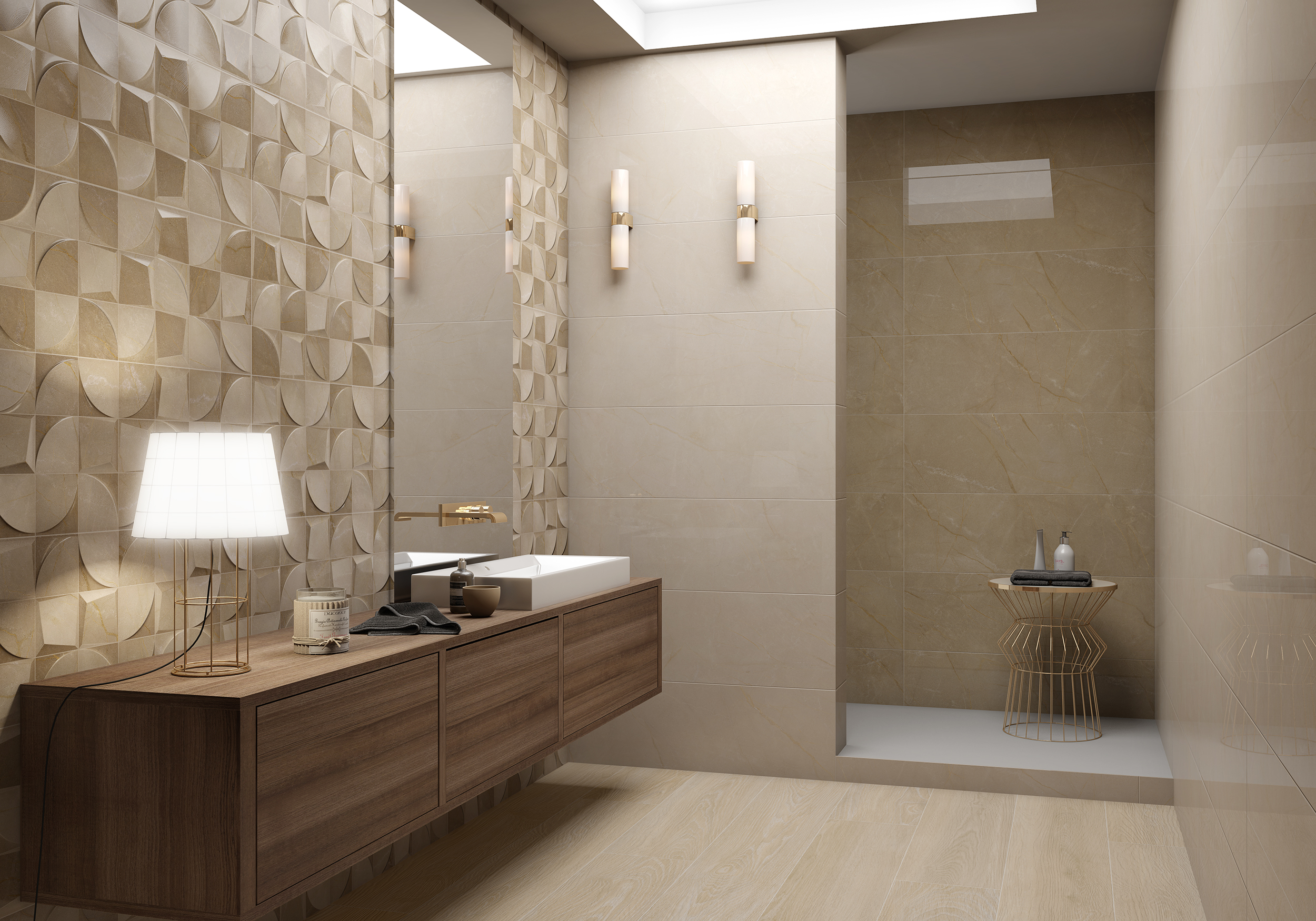 And finally, a combination of light and shade produced by the use of ADAIR Relieve Mix 30×90. Covering your walls with tiles like this is a unique way of adding a touch of character and refinement to your rooms and is guaranteed to leave nobody indifferent!