The use of ceramic products in buildings has become a widely accepted feature in current architectural trends. Developers and architects opt for ventilated facades with ceramic pieces because of their advantages: durability, fire resistance and weather conditions, versatility of finishes and less maintenance.
The developers of a residential complex in Valdebebas, Madrid, chose Pamesa porcelain tiles because of their suitability for cladding exterior facades, selecting the model Gante, ceramic tiles in format 50 x 100 centimetres for their buildings.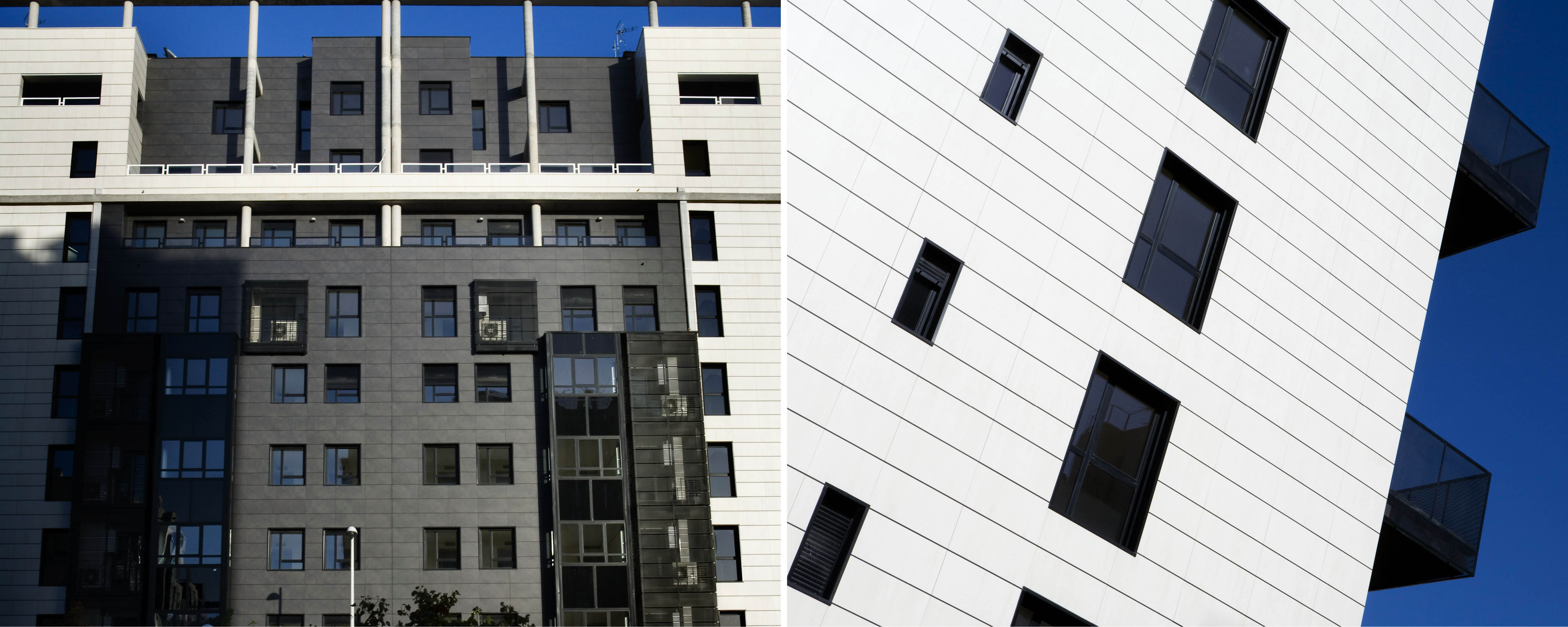 Apart from their aesthetic and avant-garde design, these pieces enhance the thermal performance, protect from moisture and cool the building. In this case, the three neutral colours lend elegance to the outside, maintaining a modern effect.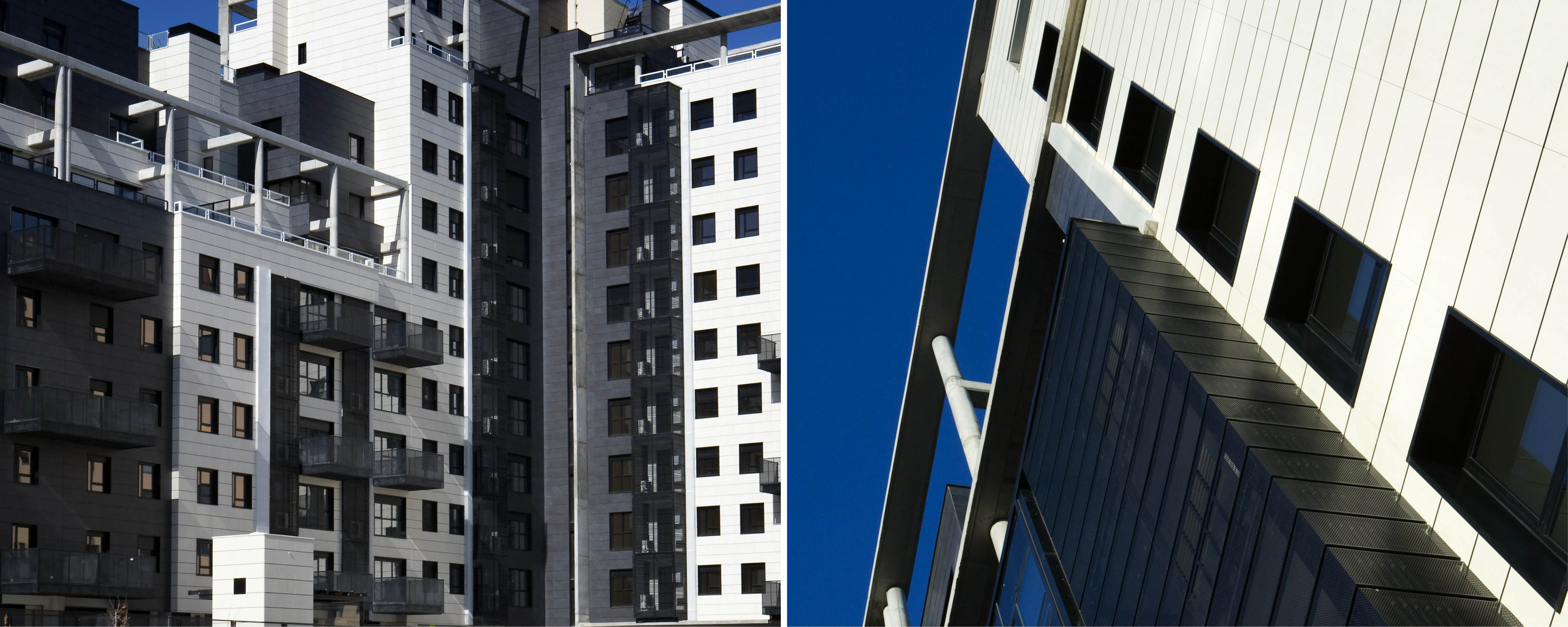 The successful contrasts of the tiles' colours give the buildings an air of sophistication. Gante is now established as a sustainable solution for the most demanding projects.