In a privileged location overlooking the Mediterranean Sea yet within the city of Valencia is the Marina de Empresas, a large cluster of firms offering training for business people and support for entrepreneurs that, by bringing together EDEM, Lanzadera and Angels Capital in the same space, is destined to become the biggest entrepreneurial hub in the Mediterranean.
Covering an area of around 18,000 square meters in the Marina Real Juan Carlos I, (Valencia) this project was designed to reconvert the buildings constructed for the America's Cup. Architects Amparo Roig and José Martí of Rstudio arquitectura, were responsible for the redevelopment project, in which the most innovative materials have been chosen to ensure maximum durability, given its location next to the sea. Pamesa's porcelain gres was selected for the floors inside the complex, a project in which light predominates and where the main feature is visual continuity from the interior spaces out to the sea.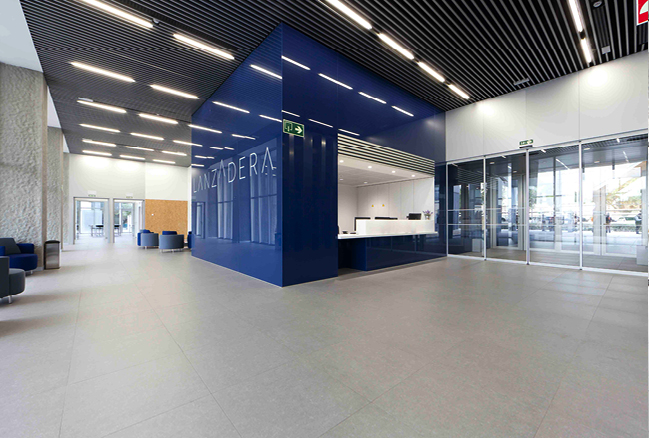 The strength of cement with an avant-garde touch comes in the form of Odin, in grey 75×75 centimetre format, providing visual cohesion to the interior areas as an integrating feature, and perfectly matching the project's requirements.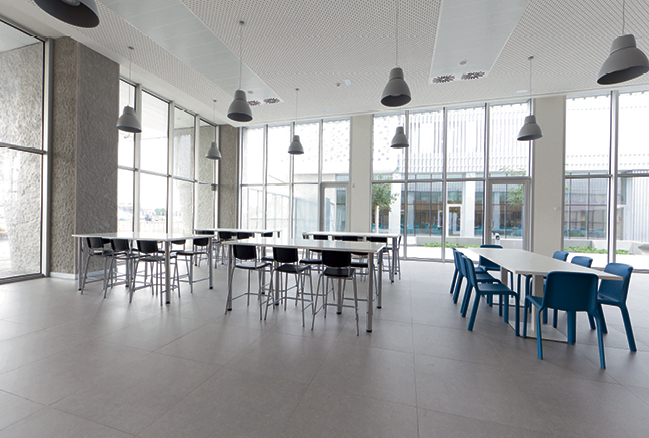 Communal areas predominate. Light, airy spaces in which Pamesa's large formats take centre stage. These pieces are available in 37.5×75 centimetre format and in a range of four colours: perla, gris, marengo y taupe.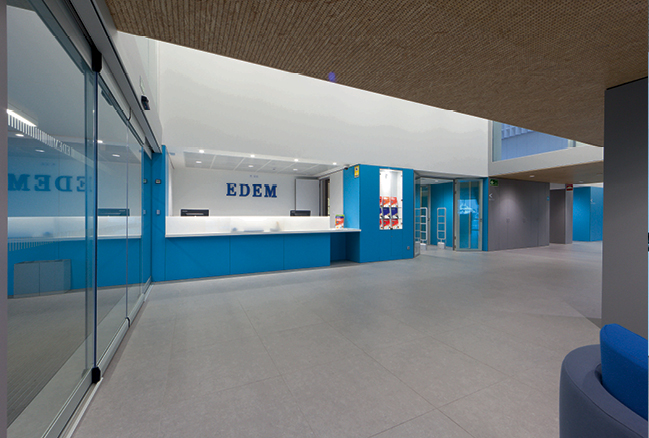 Tied in with the search for versatility in architecture, Odin meets all the challenges of large format pieces not only with its elegance and functionality but also because of its timelessness, durability and quality.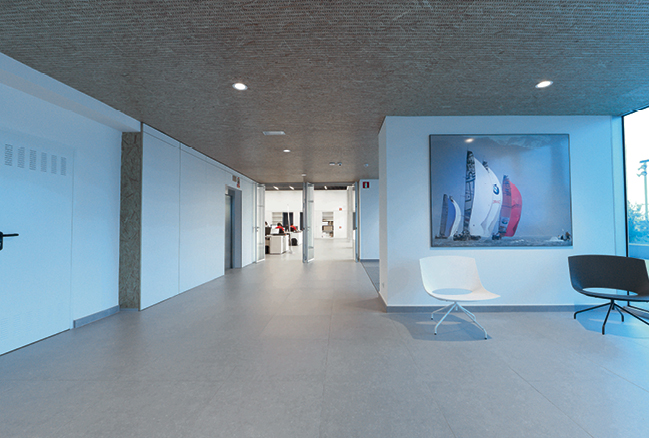 Interconnected, airy and modern spaces where whites, greys and blacks predominate to give the feel of ample spaciousness.
A redevelopment project making use of existing buildings in a privileged location in which Pamesa's porcelain gres plays a major part, guaranteeing a finished product that meets all the needs of a business initiative based on productive work, effort and leadership.