At the heart of the Guadalest valley in Alicante, set in an environment of outstanding natural beauty, lies the hotel Vivood. On arriving at this select retreat its relaxed atmosphere is palpable, a place to escape from the demanding, stressful daily routine where the only sound is silence when night falls.
A place to breathe pure air where priority is given to the sustainability of its materials; outstanding amongst these materials are ceramic tile solutions from Pamesa, which contribute to create the relaxing peaceful atmosphere its guests are looking for.
This new hotel concept was the result of a scientific study on sustainability by architect Daniel Mayo. A philosophy, Vivood Landscape Hotels, has brought together a group of architecture, design, marketing and tourism professionals who share a passion: love of design, architecture, ecology, the healthy life and contact with nature.
This idea has taken shape in the creation of this first hotel, which offers exclusivity with a low environmental impact construction. A project that was selected from among 4,200 hopeful candidates in the entrepreneur support programme Lanzadera support in 2013. Perceptive luxury surrounded by nature based on modular architecture integrated into the landscape with 25 independent exclusively designed suites.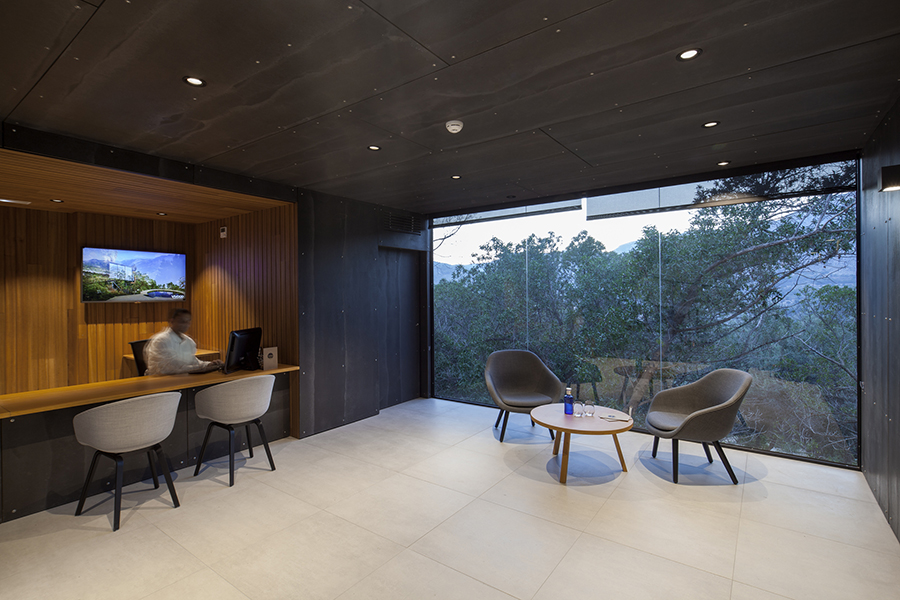 This area, tiled in 75×75 centimetre Provenza Perla, welcomes the guests, inviting them to discover the charm inside this new hotel retreat with its dreamlike views. A large format ceramic solution that is at the forefront of today's interior design.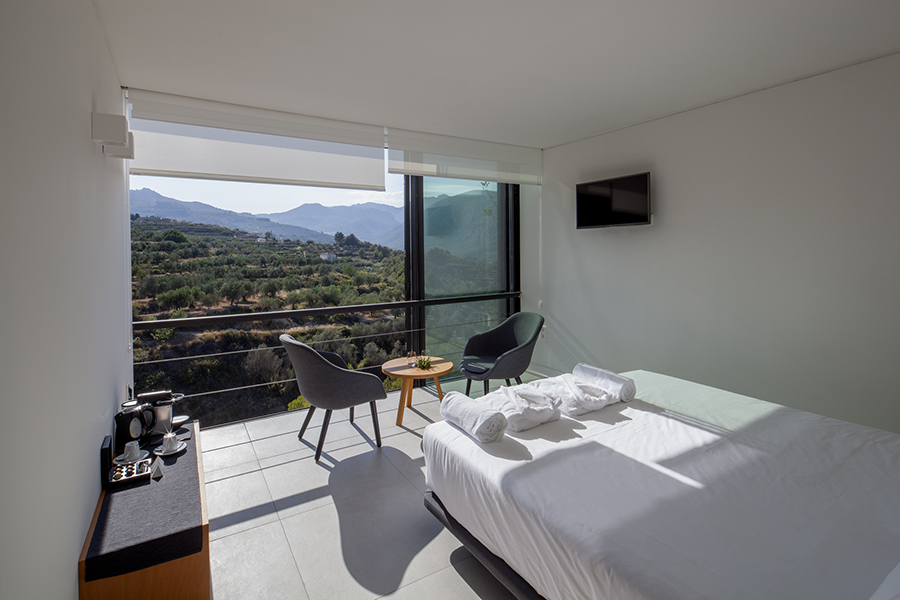 In the pool suite, the porcelain stoneware floor tile from Pamesa Cerámica creates an avant-garde, contemporary aesthetic, guaranteeing exclusivity and wellbeing in harmony with the essence of Vivood. Pamesa also offers this porcelain tile in 37.5×75 and in square (60×60) and rectangular (30×60) formats.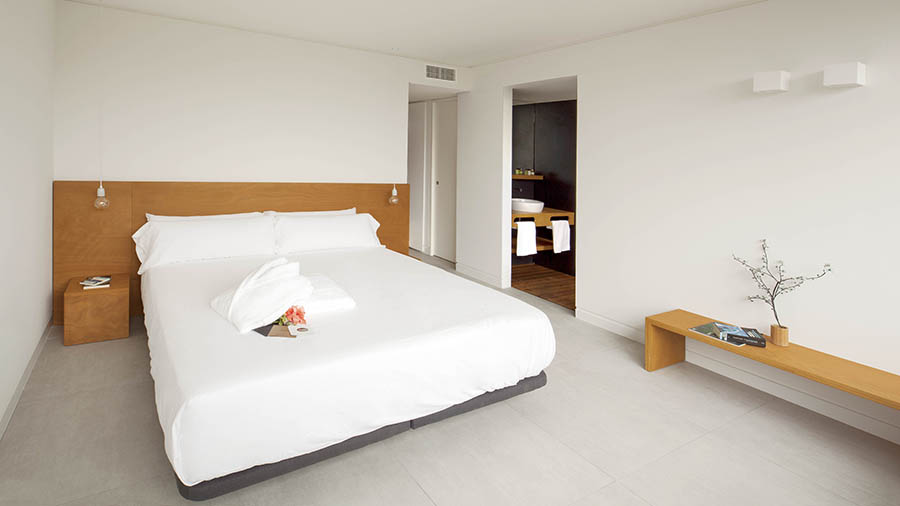 The sensation of peacefulness runs through all the hotel's suites, designed to provide an authentic experience of nature with every comfort and the best and most exclusive design. Here, ceramic tiles in perla from the Provenza series were used, also available in shades blanco, gris, negro and taupe.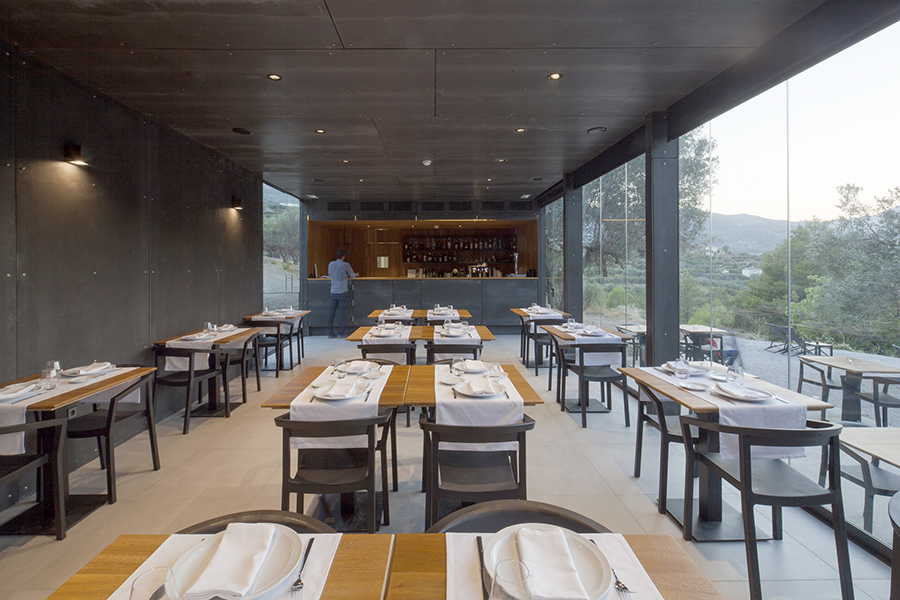 In the communal areas like the restaurant and the lounge bar, Provenza  lends a simple yet significant decor. A space with an enchanting panoramic terrace, ideal for enjoying an appetizer in harmony with the landscape.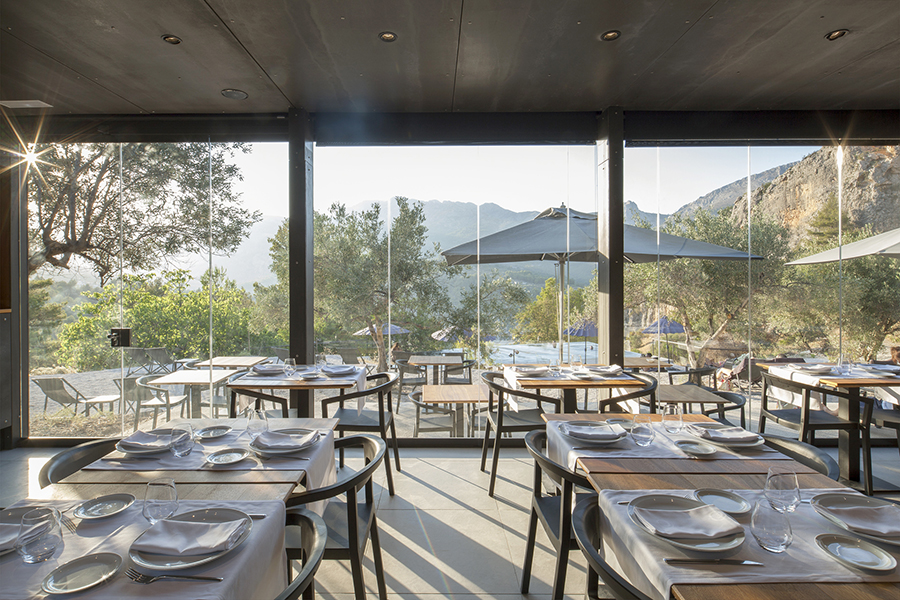 Sustainable architecture shaped by Pamesa's porcelain stoneware tiles, guaranteeing a result that meets all the needs of this exclusive hotel devoted to wellbeing. A new concept to revitalise your senses.