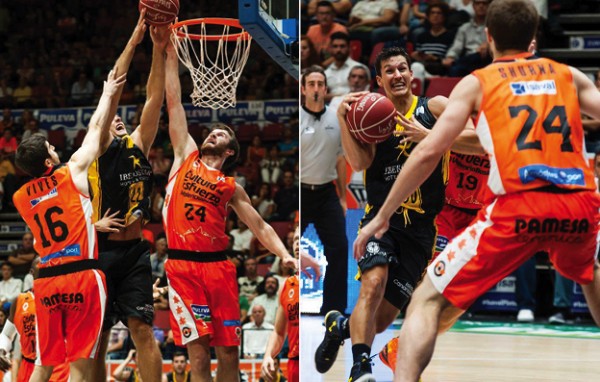 Valencia Basket achieved an outstanding victory in its official presentation. The team made its debut last Sunday with a clear 100-77 victory against Tenerife Iberostar.
The 'taronja' team won its own Trophy, the Ciutat de València, for the seventh year. The team, which was on extremely good form from beyond the hoop (15 triples), dominated the match early on with a score of 16-0 in the first quarter and points continued to increase from then on.
Before the match, the 43 teams in training and the first team were presented to their fans in Fonteta in a hall packed to welcome in the 2015-2016 season.
'Taronja' expectation to cheer the team in Madrid
Valencia Basket's official season begins with a visit to the recent Intercontinental Cup champion Real Madrid's arena. Coach tickets for the Taronja fans sold out in less than 18 hours, and practically all the entry tickets available for team supporters have also sold out for this match in the Barclaycard Center on Sunday 11th at 18.00.